Sir Jonathan Ive – Profile of the Apple Design Visionary.
Present business and society are inclined to talk about content or message. They talk about products as 'liquid', 'living in buckets' or as an 'asset to be managed and curated.' Open data, cloud computing, real time and mobile devices open new perspectives and layers of information, these are ways that all of us can deploy ideas, opinions and perception across devices and platforms and shareable applications.
Part of the process to understand this data and to improve our perception of it comes with great design, appearance, look and feel that is implicit in the term: "Content – message". London born Jonathan Ive is one of the key designers of the 21st century and has been using design as an experience that guides us through the perception of reality.
Jonathan Ives, the powerful Senior Vice-President of Industrial Design at Apple Inc, has shifted our perceptions of design as never before in history. Since 1996 he has been responsible for leading a design team widely regarded as one of the world's best and one that has disrupted the way we deal with objects, products and pop culture. He recently received a knighthood and was this month voted by Wired magazine as the number one Innovator and Investor out of 100 digital power-brokers in the UK.
Early Career
Born in Chingford, London, in 1967, Ive was fascinated by taking objects apart as a child. He studied design at Newcastle Polytechnic, now Northumbria University, where he still returns frequently to give guest lectures.
"One of the things that was interesting about my time at the school of art and design is that you were in very close proximity to graphic designers, fashion designers and fine art students. That's one of the things that really characterised my time at college and I think it characterises a lot of the energy and vitality in London, this density of such creative diversity."
Following his graduation, Ive worked at London design start-up, Tangerine, where he ran the business with partner Clive Grinyer. His frustrations in getting British companies to appreciate his work over this period ultimately precipitated his move to California. The company designed toilets for Ideal Standard, inspired by marine themes, and one of their other clients was software giant Apple.
"All I've ever wanted to do is design and make; it's what I love doing. It's great if you can find what you love to do. Finding it is one thing but then to be able to practice that and be preoccupied with that is another," he says.
Joining Apple
When Ive joined Apple in 1992, the company was at its lowest ebb, having ousted founder Steve Jobs and fighting a patent battle with Microsoft. The first three years of Ive's career at Apple were tough. This was before the return of Steve Jobs in 1997; then only 29 years-old, Ive was Creative Studio Manager trying to lead the design team during a period in which the company was less open to new innovation.
When Jobs returned to the fold Ives was promoted to lead Apples design team. Jobs made design a chief focus of the firm's product strategy, and Ive proceeded to establish the firm's leading position with a series of functionally clean, aesthetically pleasing, and remarkably popular products. His main achievement has been making Apple's products instantly recognisable from their minimalistic curves, challenging the notion that technological products are purely functional. Ive's first design assignment was the iMac. It helped pave the way to many other designs such as the iPod and eventually the iPhone.
Innovation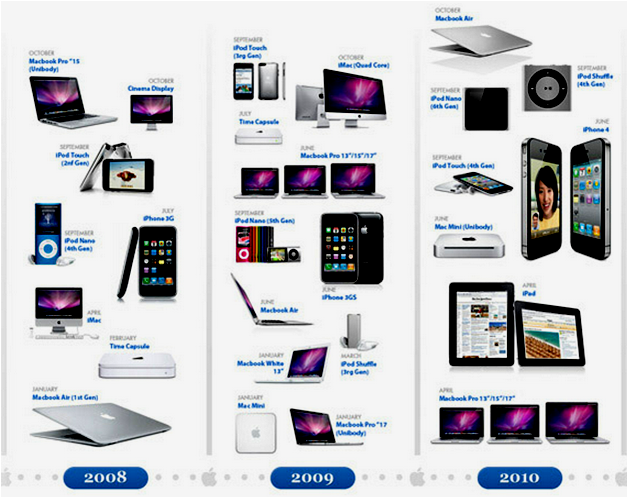 Ive has often gone to extreme lengths to gain insights and learnings that will aid in the solving of a specific problem or to facilitate a new innovation. He once made a trip to Japan to meet a leading craftsman of samurai swords in order to garner understanding of the principles behind how they use metal and the extremities of what this material can do; this knowledge consequently enabled him to design the world's thinnest and most durable computers moulded from aluminium and titanium, rather than the traditional plastic. He and his team are renowned experts not only in the nuances of design, but also significantly in the use of materials and overall production processes.
"We try to develop products that seem somehow inevitable. That leave you with the sense that that's the only possible solution that makes sense," he explain
s. "Our products are tools and we don't want design to get in the way. We're trying to bring simplicity and clarity, we're trying to order the products."
Collaboration Ethic
Ive's team mentality also extends beyond his direct design team to wider groups and stakeholders. He prefers to work collaboratively with engineers, marketers and external contractors who build the products so he can augment his understanding, explore new realms of possibility, and refine all parts of the development process to ultimately deliver a superior solution.
"Not only is it critical that the leadership of a company clearly understands its products and the role of design, but that the development, marketing and sales teams are also equally committed to the same goals. More than ever I am aware that what we have achieved with design is massively reliant on the commitment of lots of different teams to solve the same problems."
Recognition
Ive signed a huge "golden handcuffs" deal four years ago. Regulatory documents show he is now due to receive £25m worth of Apple shares, which he purchased for only £7m. He now lives near San Francisco with his wife, Heather, and their sons and was given a CBE in 2006, received a knighthood in Buckingham Palace in the New Year Honours in 2012 and was recently voted by Wired magazine as the number one Innovator and Investor out of 100 digital power-brokers in the UK.
"I am keenly aware that I benefit from a wonderful tradition in the UK of designing and making," he said. "To be recognized with this honour is absolutely thrilling and I am both humbled and sincerely grateful."

"I discovered at an early age that all I've ever wanted to do is design," Ive added. "I feel enormously fortunate that I continue to be able to design and make products with a truly remarkable group of people here at Apple."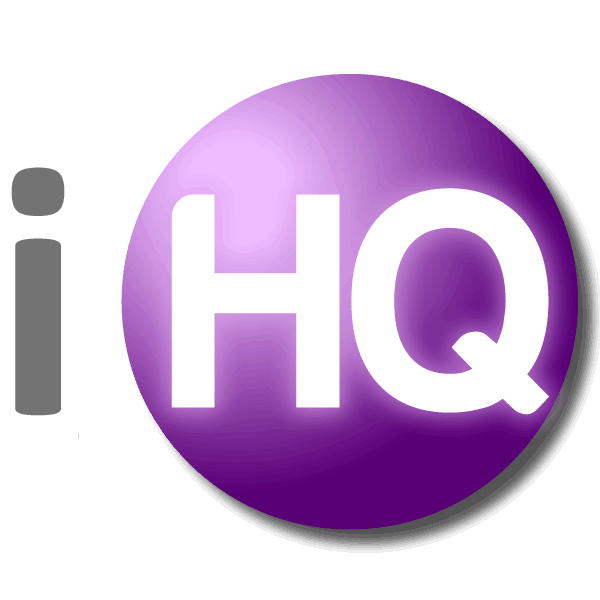 IntelligentHQ Your New Business Network.
IntelligentHQ is a Business network and an expert source for finance, capital markets and intelligence for thousands of global business professionals, startups, and companies.
We exist at the point of intersection between technology, social media, finance and innovation.
IntelligentHQ leverages innovation and scale of social digital technology, analytics, news and distribution to create an unparalleled, full digital medium and social business network spectrum.
IntelligentHQ is working hard, to become a trusted, and indispensable source of business news and analytics, within financial services and its associated supply chains and ecosystems.