Crowdfunding start-up Seedrs managed to do two things this week. The first was establishing its credibility as a crowdfunding platform, and the second was raising £1 million cash injection in a single day using its own site. The crowdfunding platform allows investors to take a tiny slice of start-up companies from as little as £10. Launched more than a year ago, 48 startups have received seed capital through the platform and more than £2.3 million has been raised. In October, Seedrs launched the first-ever crowd investment 'fund' which offers UK investors the chance to take a stake in 10 companies with a single investment.
The 10 startups will be participants in a soon-to-launch incubator for internet-based tech companies called WebStart Bristol. Seedrs offers a full-service, FCA-authorized investment platform for investing in startup online.
The British crowdfunding platform is also expanding across Europe. This will give UK investors the opportunity to invest in European startups as well as local businesses. Seedrs provides a straightforward, transparent process for entrepreneurs to raise seed capital for their businesses from friends and independent investors, and for individuals to invest in the shares of startups they choose from those listed on the site.
Seedrs's fees are simple.  There are only two charges.  The first is a fee of 7.5% of any amount that is actually raised by the entrepreneur through the platform, which is paid by deducting this fee from the amount raised before the balance is transferred to the company. There is no 'pay to pitch', and if the startup doesn't succeed in raising the money it is looking for, then everyone walks away and no fees are paid by anyone. The second charge is a 7.5% fee levied on any returns that investors receive above their original investment, whether through the proceeds of a sale, dividends or other payments from the startup to the investors.  Any returns paid to the investor up to the amount of his or her original investment are paid free of any charge.
Though the plan was to originally list itself on its site to raise £500000 million for international expansion, Finextra has reported that the start-up managed to raise at least £750,000 in a single morning which demonstrates the faith and strength of the platform. Finextra also said "up to 220 investors pledged funds for a stake in the business, with £100,000 coming from a single user". This has since increased to £1m.
Speaking to thisismoney, CEO Jeff Lynn observed, 'We've grown at a remarkable pace, since we began opening up early stage investing for people who want exposure to asset classes that were previously reserved for the very rich'. Jeff says the decision to raise money through his own platform demonstrates his faith in the power of equity funding. Indeed.

infographic via Seedrs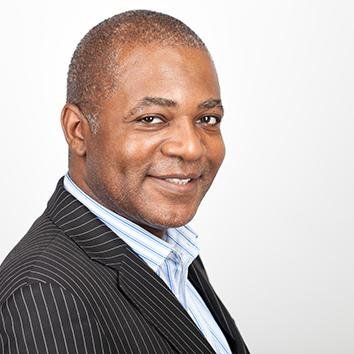 Hayden Richards is Contributor of IntelligentHQ. He specialises in finance, trading, investment, and technology, with expertise in both buy-side, sell-side. Contributing and advising various global corporations, Hayden is a thought leader, researching on global regulatory subjects, digital, social media strategies and new trends for Businesses, Capital Markets and Financial Services.
Aside from the articles, interviews and content he writes for IntelligentHQ, Hayden is also a content curator for capital markets, analytic platforms and business industry emerging trends. An avid new media explorer Hayden is driven by a passion for business development, innovation, social business, Tech Trading, payments and eCommerce. A native Trinidadian, Hayden is also a veteran, having served with the Royal Air Force Reserves for the past 10 years.
Follow Hayden on Twitter @HaydenARichards, linkedin.com/haydenhrichards and http://www.scoop.it/u/hayden-richards