Peter Relan, the Silicon Valley serial entrepreneur and mentor behind companies like OpenFeint, Crowdstar, and Agawi, announced his new start-up studio called 9+.  9+ is an accelerator founded by serial entrepreneur and company builder Peter Relan and his team of Mentors and Company Builders, including Jerry Held, Michelle Sangster, Eros Resmini, Jim Mills, and Les Wright. 9+ gives nine months of deep mentorship across all facets of business to help entrepreneurs become founder-ceos with viable companies which have a stronger foundation and higher chance of success.
This scaled-up version of his six-year-old approach to turning budding founders into successful company CEOs, provides deep mentorship and company building help for ambitious entrepreneurs. 9+ is a nine-month program that focuses on two additional three-month phases beyond the first three-month phase of creating an MVP (minimum viable product), giving entrepreneurs a longer, more realistic timeframe to build meaningful companies.
During the course of the program, Relan and the all-star team of company builders, put together over the last two years, will guide entrepreneurs through his personally designed three-phase approach: first, building a minimum viable product, then discovering and tuning for a product-market fit, and a third company-building phase for growing traction with users, with potential hires, and with top tier investors. Relan's goal is not based on finding developers and hackers to build features, but to help create founder-CEOs who build meaningful companies.
Applications to 9+ from individuals or teams with product chops, which include a video submission, are now officially open until August 31st, 2013. The 9+ team will also offer confidential feedback to the first 100 applicants, regardless of whether the candidate is selected or not.
9+ will choose up to 12 companies per class, twice a year, focusing on all direct-to-consumer and viral B2B products and services in mobile computing, tablet computing, big data, infrastructure platforms, and wearable computing. The companies selected will receive $30,000 in cash for equity and another $80,000 as a convertible note with a $5 million valuation cap, and will get nine months of guidance that go far beyond office hours and the typical three months offered by other incubators.
"The success we have seen in the last six years of running the YouWeb incubator, working with amazing entrepreneurs, and raising $60 million in financings with over $100 million in exits, will now be applied at manageable scale at 9+," said Peter Relan, founder and chief mentor of 9+. "Over the last seven years, Y-Combinator has done a fantastic job of encouraging and evangelizing start-up creation, as well as demo days and financing — but, for many entrepreneurs, a three month program and being one of 50 to 100 companies, is simply not enough time to fully develop into a founder-CEO leading a meaningful company. With 9+, exceptional entrepreneurs will get the support they need to realize sustainable success. I will focus all my time on mentorship, and our company builders will be putting all of their energy into working with great entrepreneurs and helping them succeed."
image credit: 9+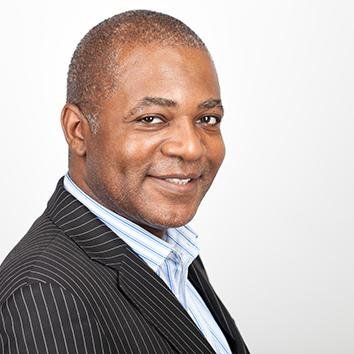 Hayden Richards is Contributor of IntelligentHQ. He specialises in finance, trading, investment, and technology, with expertise in both buy-side, sell-side. Contributing and advising various global corporations, Hayden is a thought leader, researching on global regulatory subjects, digital, social media strategies and new trends for Businesses, Capital Markets and Financial Services.
Aside from the articles, interviews and content he writes for IntelligentHQ, Hayden is also a content curator for capital markets, analytic platforms and business industry emerging trends. An avid new media explorer Hayden is driven by a passion for business development, innovation, social business, Tech Trading, payments and eCommerce. A native Trinidadian, Hayden is also a veteran, having served with the Royal Air Force Reserves for the past 10 years.
Follow Hayden on Twitter @HaydenARichards, linkedin.com/haydenhrichards and http://www.scoop.it/u/hayden-richards