· Day 2 kicked off with a double session featuring government's views on 4IR and frontier technologies with Japanese Minister Naokazu Takemoto, Tina Jabeen, CEO and Managing Director Startup Bangladesh Limited ICT Division and Oleksandr Bornyakov, Deputy Minister of Digital Transformation for IT Development Ukraine, among others.
· Top Industry leaders and experts helped build a positive narrative about 4IR challenges and opportunities across 8 different panels
· The openbusinessconcouncil summit ended with a plea to ethical tech and highlighted the need for building solutions that are both accessible and inclusive for everyone.
· All the panels can be watched on Dinis Guarda Youtube Channel.
The openbusinesscouncil summit has come to an end after 2 days full of panels, experts and inspiring insights on the role of 4IR and frontier technologies in the world of tomorrow. In total, there were 19 panels, featuring 77 speakers, from which there were 4 ministers, 13 governmental representatives, and 25 top industry media influencers.
Day 2 followed up on the success of the first session, scaling things up as government representatives took the stage. The initial 2 panels put together 3 top government officials: Japanese Minister Naokazu Takemoto; Tina Jabeen, CEO and Managing Director Startup Bangladesh Limited ICT Division and Oleksandr Bornyakov, Deputy Minister of Digital Transformation for IT Development Ukraine; and 2 heads of startup accelerators, Luisa Rubio Arribas, Head of Wayra X (Telefonica's startup wing) and Kieu My (Kimiko) Doan, Vietnam Digital Transformational Leader. All 5 panellists, moderated by Visionary Tech Leader Eric van der Kleij, explored the needed collaborations between decision-makers and business ecosystems to thrive in a hypercompetitive and disruptive environment.
Some of the highlights of "The Global Governmental, Business and Startup Tech Landscape Post Covid – Challenges and Opportunities" panel are:
Japanese Minister Naokazu Takemoto: "We are now developing the new Moonshot Research and Development Program that aims to create disruptive innovations from Japan and promotes challenging R&D based on revolutionary concepts that are not simply the extension of existing technologies, i.e. moonshots. The Moonshot Research and Development (R&D) Program aims to solve various difficult issues in today's society, such as the declining birthrate, ageing population, large‐scale natural disasters, global warming and many others. Japan will promote international R&D cooperation to solve these issues. By aggressively promoting challenging R&D rather than improving conventional technologies, the Cabinet Office of the Japanese Government and other relevant ministries will facilitate disruptive innovation through enhancing researchers' trials and errors."
Tina Jabeen, CEO and Managing Director Startup Bangladesh Limited ICT Division: "The Government of Bangladesh is working on an extremely ambitious program based on technology. Because technology is the way to go if we want to transform our society if we want to bring large scale impact and to achieve the 2030 SDGs. So with that in mind technology has been incorporated into all our national plans. We have two very interesting projects: the Bangladesh Hi-tech Park Authority, which is a government agency dedicated to establish, manage and operate all 39 and growing technology business parks throughout the country. The second one is fostering the Startup Bangladesh ecosystem. We know that startups are agile, flexible and bring innovation. That is why Startup Bangladesh was created in the beginning and that is what we are focusing on right now.
Across the 8 panels, speakers had the chance to explore solutions, challenges and opportunities in different sectors but all linked together by disruptive innovation. Overall, the tone was optimistic and panellists focused on creating a positive narrative based on the ethical development of technology.
Some of the panel highlights are:
Marc Buckley | ALOHAS Resilience Foundation, SDG Advocate, Expert for WEF, and Global Food Reformist I Berlin School for Sustainable Futures University of Applied Sciences Professor – about education: "We need to include future thinking and emerging technologies in education systems worldwide. We need to embrace tech to understand better how we can move forward ethically and sustainably. COVID-19 was a pivotal moment in recent education history and showed the gap in technology adoption in education. It was also an accelerator for tech adoption. We are all citizens of this global world and we need to go all together to make sure the future is better than the world right now. Neoliberalism has expired already."
Jaewon Peter Chun | President World Smart City Forum about building smart cities: "When you build a smart city, you need to think about who is going to benefit from this new infrastructure and technologies. There are cities that don't have many people living there but they are important transportation hubs or a touristic destination. So the question is what specific technologies, solutions do you need to implement for the needs of your city? These are the questions that not all the cities ask to themselves but are key to the effectiveness of smart city-related technologies."
The event ran through to 6 pm GMT, being live-streamed from 5 different channels including YouTube, Facebook and Periscope, all 37+ speakers shared their insights about how 4IR and frontier tech is transforming the world as we know it in these times of COVID-19 uncertainties.
The 2-day event openbusinesscouncil summit came to an end with the 'Future Governments & Cities: what Roads to Smart Sustainable, Accessibility + Inclusive society?', a panel discussion key for the future implementation of technology, giving us a much needed ethical POV. The panel was moderated by Debra Ruh, CEO and Founder of Ruh Global IMPACT, Human Potential at Work (HPAW) Talk Show Host and Co-Host of AXSChat and it will feature Maya Zuckerman, COO Luman; Richard Streitz, Chief Operating Officer (COO) Ruh Global IMPACT; Marco Robinson, Founder of NAKED technologies and Uriel Alvarado, Co-founder and CEO of Grupo BienAhora and BienFest.
Some highlights from the panel:
Maya Zuckerman | Luman's COO said: "Innovation is fun, implementing that innovation is when things get complicated. Also, cities and nations have been built around transportation, cars, not humans, so completing that transition is a real challenge. Now we are getting there, but new challenges arise in terms of security, services, etc. That's why innovation and public conversations are so important right now."
The event was catalogued as a success and the statistics speak for themselves. The event, in general, reached these numbers:
· panels over 50k live viewers
· total digital outreach was over 2 million people;
· Generated over 600 articles and PR syndication multiple news assets such as Yahoo Finance, WSJ, MarketWatch etc.
---
Read here the openbusinesscouncil summit day 1 recap.
---
Dinis Guarda, founder of openbusinesscouncil.org and curator of the event said: "We all appreciate your great expertise and insights, and I truly believe we helped build a positive narrative around the challenges and opportunities of 4IR and frontier technologies.
Grateful to have great speakers and experts share their ideas on openbusinesscouncil.org/summit".
The summit had a solid focus on businesses and governments' digital transformation strategies, and it provided a road map of solutions, covering opportunities of how to work and collaborate as governments, businesses, cities, citizens and nations move forward with 4IR – Society 5.0. The summit provided an international business and brand exposure through our media partners.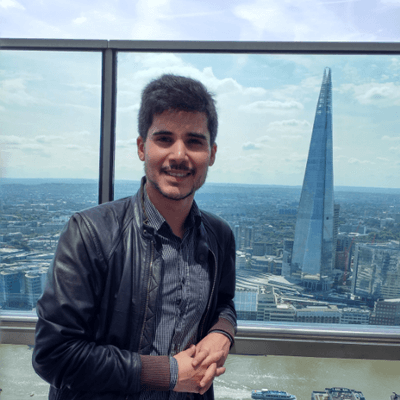 Hernaldo Turrillo is a writer and author specialised in innovation, AI, DLT, SMEs, trading, investing and new trends in technology and business. He has been working for ztudium group since 2017. He is the editor of openbusinesscouncil.org, tradersdna.com, hedgethink.com, and writes regularly for intelligenthq.com, socialmediacouncil.eu. Hernaldo was born in Spain and finally settled in London, United Kingdom, after a few years of personal growth. Hernaldo finished his Journalism bachelor degree in the University of Seville, Spain, and began working as reporter in the newspaper, Europa Sur, writing about Politics and Society. He also worked as community manager and marketing advisor in Los Barrios, Spain. Innovation, technology, politics and economy are his main interests, with special focus on new trends and ethical projects. He enjoys finding himself getting lost in words, explaining what he understands from the world and helping others. Besides a journalist, he is also a thinker and proactive in digital transformation strategies. Knowledge and ideas have no limits.