Facebook has officially released a video feature for the popular app Instagram. The 15 second window gives brands the opportunity to offer more engagement to a potential audience. Burberry and Charity water are two brands that have already started producing videos. All of this could be the start of an artistic mini-video clip wave on the platform. The video tool will vie with Twitter's Vine, a mobile application that lets users share brief video clips. Vine videos are limited to six seconds. Instagram CEO Kevin Systrom promised that Instagram video will be "everything we know and love about Instagram, but it moves".
Steven Shattuck posting on socialmedia today suggested 3 Ways brands could Prepare for Video on Instagram:
1. Review Your Current Instagram and Vine Strategies
If you are using Instagram and realizing some success in the form of engagement, analyze what it is about your content that makes it successful. 
2. Avoid a Forced Channel Migration
If you're utilizing both Instagram and Vine, it's likely that you have two very different communities. Obviously your Vine followers are interested in seeing videos from you, but will your Instagram followers be? 
3. Consider Assigning Dedicated Responsibility
Given the mobile nature of Instagram, consider delegating management to one trusted staffer – preferably someone with an artistic eye and who is in the thick of the action within your business or organization.
Instagram has seen its audience increase from 90 million monthly active users to approximately 130 million,. As the platform continues to grow at a rapid pace,  A good brand marketing manager will know that future advertising opportunities that can not be that far behind. It turns out that the brand has accumulated more than one million followers Instagram at least 4 days. Marketeers will also be examining the opportunity for paid support behind content on each video-sharing app.
Nitrogram is an instagram platform for brands. The platform offers account analytics and the opportunity to engage with your community from a unified web interface. You can switch between your different Instagram accounts and Surface relevant Instagram posts via their multi-type search (@users, #hashtags, locations). On their blog they listed the 10 first brands using videos to promote themselves on Instagram. They then compiled the 'Nitrogram 50′ which lists the most popular brands on Instagram.
This ranking takes into account the number of followers of their account (Audience) as well as the number of posts on their hashtag (Contributors).
The Nitrogram Top 50 Brands on Instagram are:
Nike
Starbucks
Forever 21
Adidas
Topshop
Victoria's Secret
Vans
Red Bull
Michael Kors
Converse
Go Pro
MTV
Burberry
Audi
Louis Vuitton
Hollister
BMW
Louboutin
Sephora
Marc Jacobs
Asos
Playboy
Beats by Dre
Steve Madden
Youtube
Roxy
Monster Energy
National Geographic
American Apparel
Abercrombie
Urban Decay
Disneyland
American Eagle
Disney
Coachella
Volkswagen
Juicy Couture
Armani
Urban Outfitters
Free People
Taco Bell
Oreo
Versace
Brandy Melville
Mercedes-Benz
Guess
image credit: Nitrogram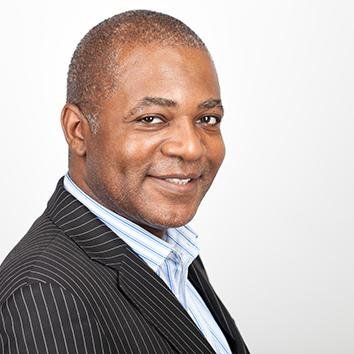 Hayden Richards is Contributor of IntelligentHQ. He specialises in finance, trading, investment, and technology, with expertise in both buy-side, sell-side. Contributing and advising various global corporations, Hayden is a thought leader, researching on global regulatory subjects, digital, social media strategies and new trends for Businesses, Capital Markets and Financial Services.
Aside from the articles, interviews and content he writes for IntelligentHQ, Hayden is also a content curator for capital markets, analytic platforms and business industry emerging trends. An avid new media explorer Hayden is driven by a passion for business development, innovation, social business, Tech Trading, payments and eCommerce. A native Trinidadian, Hayden is also a veteran, having served with the Royal Air Force Reserves for the past 10 years.
Follow Hayden on Twitter @HaydenARichards, linkedin.com/haydenhrichards and http://www.scoop.it/u/hayden-richards