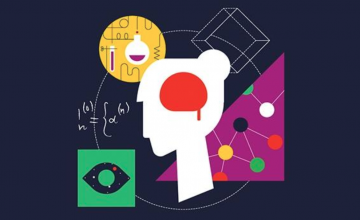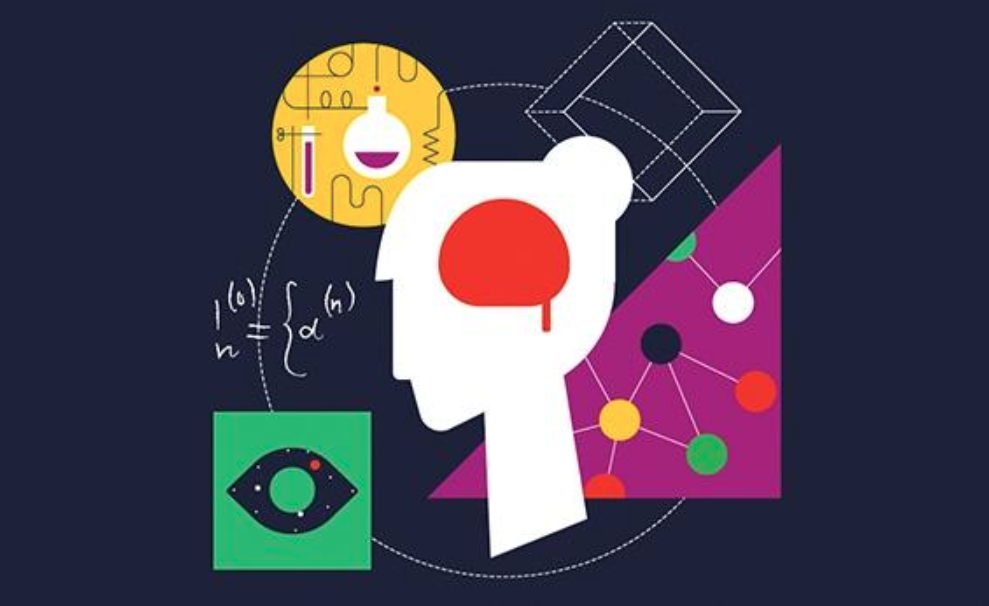 The second Tuesday of every October marks Ada Lovelace Day, a day founded in 2009 by technologist Suw Charman-Anderson, to celebrate the achievements of women in Stem careers (science, technology, engineering and mathematics), and was created in memory of one in particular: Ada Lovelace, the first computer programmer.
In celebration of Ada Lovelace Day, research shows women currently make up 47% of employees in 'male-dominated' STEM subjects with a quarter of the jobs in mathematical sciences and 13% in engineering positions.
Over the past few decades, there has been a massive rise in the female workforce, with the employment rate of women aged 25 to 54 up from 57% in 1975 to a record high of 78% in 2017. In fact, recent reports collected by Fresh Student Living found women in the UK are 35% more likely to go to university than men.
While women make up 47% of employees in 'male dominated' STEM subjects, they now represent a quarter of the jobs in mathematical sciences and 13% of engineering positions. Women may still dominate traditional roles like nurse practitioners, flight attendants and social workers, however there has been an increase in female students entering less traditional career paths like computer programmers, aircraft pilots and even firefighters, to name a few.
Flipping Gender Roles
According to the latest findings from UCAS, women in the UK are 35% more likely to go to university than men. Women attending uni outnumber men in 112 of a total of 180 subjects, with women charging ahead in subjects like psychology (81.7%), social work (88.3%) and academic studies (88.7%). Nursing remains the most female-dominated subject with 90.5% female students in 2017.
Due to encouragement and some strong female role models, female students are taking on traditionally male-dominated subjects like computer science and engineering. As it stands, there are 66,840 more women now on degree courses than men, compared with 34,035 in 2007.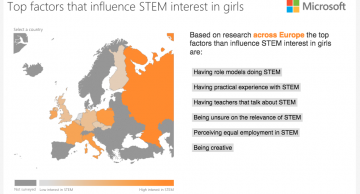 Where Women are Thriving
Although women continue to be under-represented in STEM sectors like computer science and engineering, there are other areas in which women have made significant progress. The 2017 WES survey found that 11% of the engineering workforce is female, up from 9% in 2015.
STEM sectors like nurse practitioners and data entry have traditionally been dominated by women and continue to remain so. Below is a list of sectors in which women are thriving and the percentage of women employed:
Registered nurses –
Health practitioner support technologists and technicians – 81.4%
Clinical laboratory technologists – 74%
Medical scientists – 53.7%
Financial managers – 53.2%
The Science of It All
Ground-breaking research by Microsoft surveyed 11,500 women between the ages of 11 and 30 in 12 countries across Europe about their attitudes to STEM. The unique insight found that most girls become interested in STEM at the age of 11-and-a-half, although most lose interest by age 15. Reasons for this include a lack of female role models in the industry and not enough practical, hands-on experience in primary and high school.
Just 42% of girls surveyed said they would consider a STEM-related career while 60% admitted they would feel more confident pursuing a career in STEM fields if they knew men and women were equally employed in those professions.
According to UCAS data, the number of women studying law has been steadily increasing for years. In fact, there is more than double the number of female law students than men who have been accepted a place to study law. To put this into perspective, of the 26,075 students accepted to study law in 2017, 33% were men and 67% were women. According to Law Society statistics, 62% of solicitors admitted to the roll in 2016 are female.
Women Have Become the More Qualified Sex
The hourly gender pay gap for full-time workers dropped by 8.3% from 1997 to 2017, with the gap for all workers dropping by about 9.1%. The IFS suggests the reason for the decline is that, overall, educational qualifications for women have increased more quickly than men's, and as from the late 2000s, women have become the more qualified sex.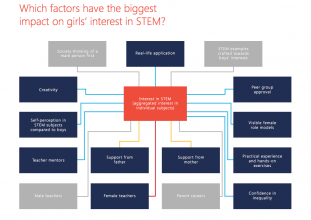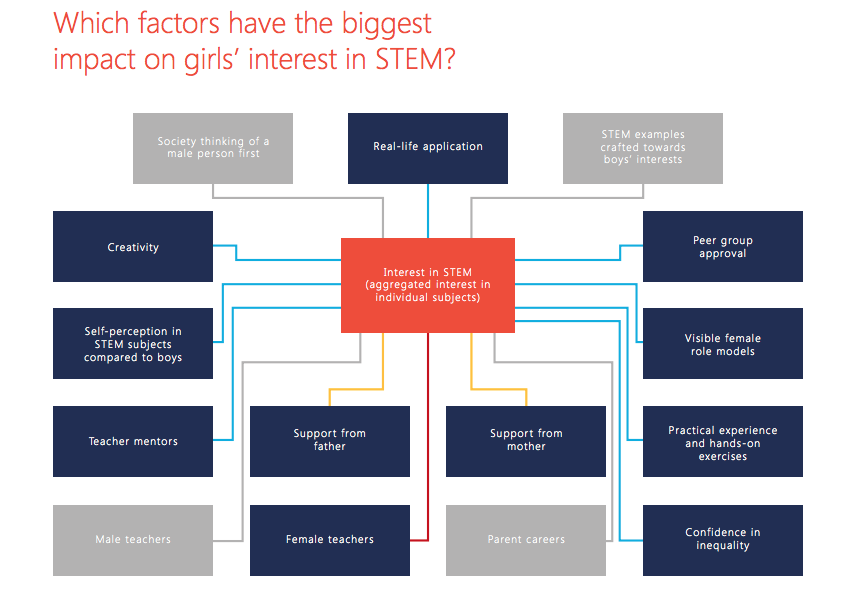 How to Attract More Females to Typically Male-Dominated Subjects and Industries
It is important to tackle the stereotypes girls are exposed to in order to attract them to study male-dominated subjects in university.
Get to them early – Most girls state a lack of confidence and skills as a reason for opting out of typically 'male' subjects at a high school level. Changing this perception early in the girls' school career and introducing hands-on learning opportunities, workshops and peer interactions can open the door to more young girls feeling confident in their abilities to enter the vibrant and rewarding STEM workforce.
Bust the stereotypes – It is important to dispel the myths that dissuade young girls from studying 'male'
subjects in school and pursuing careers in these sectors. One of the main misconceptions is that IT careers are restricted to coding and development. In fact, a strong technical background can be used to enter a vast range of career paths, including medicine, education and communications, to name a few.
Female role models – Young women are put off careers in STEM and IT due to so few role models, and the mentality that it is a 'boys club'. This is why mentorship plays an important role in setting females on a path to success and confidence. By pairing young women with accomplished female professionals, they can not only offer one-on-one attention and guidance but also act as living proof that women can achieve success in these types of industries.
About Fresh Student Living
Fresh Student Living is a leading provider of student accommodation offering homes to over 16,000 students in more than 50 towns and cities across the UK. Their philosophy revolves around creating quality student homes as unique as the people who live in them and has resulted in 90% of students rating their time with Fresh Student Living as very satisfied or satisfied.

Founder Dinis Guarda
IntelligentHQ Your New Business Network.
IntelligentHQ is a Business network and an expert source for finance, capital markets and intelligence for thousands of global business professionals, startups, and companies.
We exist at the point of intersection between technology, social media, finance and innovation.
IntelligentHQ leverages innovation and scale of social digital technology, analytics, news and distribution to create an unparalleled, full digital medium and social business network spectrum.
IntelligentHQ is working hard, to become a trusted, and indispensable source of business news and analytics, within financial services and its associated supply chains and ecosystems.