Nam Vu & Nghia Tran are the CEO and founder of Vietnamese based tech company tMonitor. A company trying to solve air pollution using the latest IoT, ML and AI technology, they tell us in this Dinis Guarda citiesabc openbusinesscouncil YouTube Series all their solutions and offerings to create a cleaner world.
tMonitor Interview Focus:
1. Can you tell us from you and your background?
2. Can you tell us about tMonitor and focus?
3. Can you explain the product and services offering and how do you work?
4. tMonitor pioneers innovative air monitoring products, services and technologies that lead to improved air quality indoors. Can you tell us about the way your offerings work?
5. You use IoT and ML to highlight best solutions to air control and data driven sustainability initiatives. Can you tell us about it?
6. Both ambient (outdoor) and household (indoor) air pollution are responsible for about 7 million deaths globally per year; in the Western Pacific Region alone, around 2.2 million people die each year. In Vietnam, around 60 000 deaths each year are air pollution-related. Can you tell us how tMonitor uses artificial intelligence to understand pollution and how these insights can work to improve cities and countries?
7. You have strong case studies around your product. Can you tell us some main case studies?
8. Can you tell us how you are expanding internationally and how can people find you?
---
More Interviews
Bobby Lee Interview – Bitcoin Pioneer, Founder of World's Longest-Running Crypto Exchange, Author The Promise of Bitcoin
Andrea Bonaceto – NFTs And Collaboration with Sophia the Robot, Artist, Founding Partner at Eterna Capital
Dinis Guarda Interviews David Hanson; Top World Roboticist And The Creator Of Sophia The Robot
Interview with Ben Goertzel Founder SingularityNet, OpenCog – Benevolent And Open AI, What Kind Of Evolutionary Mind Can We Engineer?
Explaining Wholistic Wellbeing: Dinis Guarda Interview RoundGlass CEO Sunny Gurpreet Singh
---
tMonitor Interview Highlights
tMonitor is a smart hardware and software air quality monitoring solution to enable the short & long term control of all factors affecting community health, ensure safety, boost labor productivity, and ensure the compliance to both international and Vietnamese regulation standards.
In addition to helping people troubleshoot airborne pollution in their homes, tMonitor has empowered organizations to safeguard occupant health and champion data-driven sustainability initiatives. tMonitor deals with a sudden and significant negative event, effectively handles the air quality crisis regardless of the scale with pre-planned scenarios to do the right escalation, limiting the damages and even preventing further damages.
tMonitor provides you with the most advanced technology designed to help you make the right choices and improve your well-being. The 13 air quality parameters we monitor use safety thresholds indicated by the EPA and WHO.
tMonitor doesn't just tell you what's bad. It detects toxins and tells you the exact air quality parameters that are unhealthy all in real time. Imagine having a small box of 6x3x3 inches powered by IoT and Machine Learning to build resilient and sustainable businesses by creating healthier indoor workspaces for everyone with better air quality and safety, thus improving productivity.
Links & Sources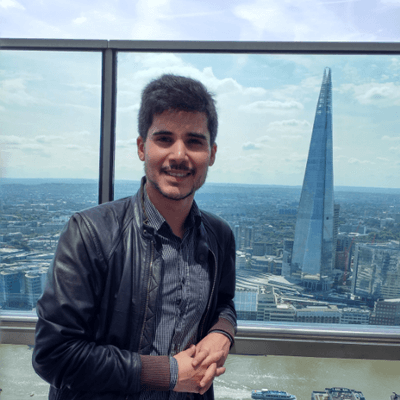 Hernaldo Turrillo is a writer and author specialised in innovation, AI, DLT, SMEs, trading, investing and new trends in technology and business. He has been working for ztudium group since 2017. He is the editor of openbusinesscouncil.org, tradersdna.com, hedgethink.com, and writes regularly for intelligenthq.com, socialmediacouncil.eu. Hernaldo was born in Spain and finally settled in London, United Kingdom, after a few years of personal growth. Hernaldo finished his Journalism bachelor degree in the University of Seville, Spain, and began working as reporter in the newspaper, Europa Sur, writing about Politics and Society. He also worked as community manager and marketing advisor in Los Barrios, Spain. Innovation, technology, politics and economy are his main interests, with special focus on new trends and ethical projects. He enjoys finding himself getting lost in words, explaining what he understands from the world and helping others. Besides a journalist, he is also a thinker and proactive in digital transformation strategies. Knowledge and ideas have no limits.