Moving Mindsets on gender diversity
Even though female executives are certainly as ambitious and assertive about their abilities to become top managers as their male colleagues, a survey conducted by McKinsey Global concludes that various factors coming from the corporation culture might be thwarting females career path and as such,  jeopardizing gender diversity.
The mentioned survey, on gender diversity in the corporate world, indicate that collective cultural factors at work, are more than twice as likely as individual factors, the cause of the lack of  women's confidence that they can reach top management roles. The survey sugests that:
"To ensure that corporate culture supports—not hinders—the ability of women to reach top management, companies must address mind-sets and develop a more inclusive, holistic diversity agenda." 
Quote by McKinsey Global Institute
The agency did various previous surveys on the topic. In 2012 they analysed 230 European Companies,to look for evidences on how many companies were implementing measures to increase gender diversity within their management teams. But the previous and the new research suggest that there is still a notable gap in how men and women regard the gender-diversity problem. The survey of 2013,  implies that mind-sets and company culture are significant in affecting women's confidence to achieve their career goals; it also highlights what are the specific aspects of the corporate culture that make it most difficult for women to reach the top. What is the most striking conclusion is that men are much more likely than women to disagree that female executives face more difficulties in reaching top management and men tend to think that the diversity initiatives that can correct the gender imbalance are pointless. Women, on the other hand seem to lack confidence that their companies' cultures can support their rise.
The female respondents to the survey, have reported that their career ambitions are just as high as those of their male peers and that they are willing  to do what it takes to achieve their goals and ambitions. Nearly two-thirds of both male and female executives say they don´t mind compromising part of their personal lives to reach a top-management position. Another striking issue, is that  75% of women say they promote themselves and communicate their ambitions to direct supervisors and others at the top. 45 percent of women (compared  to 48 percent of men) responded that  they have actively asked for a promotion.
But female executives feel uncertain  they will reach the top:  69 percent of midlevel or senior women say they are confident they will succeed in reaching a top-management position, compared with 83 percent of their male peers.
What is it that affects  women´s confidence? The report has identified two sets of causes that can drive or inhibit career success: Some causes concern personal actions, desires, and initiative to advance, and  a second set of causes are connected to  the organizational environment in which executives work.
While women have the ambition and are ready to do what it takes to succeed, collective factors coming from the company environment that surrounds them,  have a strong role to play in either building (or undermining) the confidence these executives need to get to the top.
The challenges coming from the company culture
What are those challenges that stand in the way of women reaching top management?According to the survey, one important hurdle is a lower level of engagement and support on the part of men. According to the survey just 19 percent of male respondents strongly agree that reaching top management is harder for women, which can be revealing how fewer men recognize the corporate challenges that women face.
McKinsey Global Survey Results: Exhibit 3
Performance model
Another obstacle identified in the survey is the performance model that many companies adhere to. Most men and women agree that a top-level career implies "anytime, anywhere" availability to work, and that this standard imposes a particularly severe penalty on female professionals. When asked whether having children is compatible with a top-level career for women, 62 percent of all respondents agree, while a much larger share (80 percent) says so for men.  Flexibility concerning the working schedule is  not necessarily the answer. While part-time opportunities may get more women into the company, both genders are aware how part time strongly thwarts the career path. At least 90 percent of men and women respondents to the survey declared that part-time work reduces the likelihood of reaching top management. Another conclusion coming from the survey is that at home, women also feel less supported than men do.
Views on Female Leadership
McKinsey Global Survey Results: Exhibit 4
The survey showed data that data indicates that what  is expected from the behavior of top managers also seems to pose a challenge to gender diversity. Even though nearly all male and female executives affirm that women can lead just as effectively as men, male respondents are not as strongly convinced. The results also suggest a lack of diversity in leadership styles: almost 40 percent of female respondents believe their leadership and communication styles don't fit with the prevailing habits required to be effective top managers where they work.
What Needs To Be Done:
Image by Maria Fonseca
Asked about the most important drivers for increasing gender diversity at the top, executives identify two in particular: The need for a strong CEO and top-management commitment, and the development of a  corporate culture and mind-sets that support gender-diversity objectives.
If companies need a complete  ecosystem of measures, one should be aware that change starts at the top. The respondents recognize how important this leadership support is.
To implement and further develop the ecosystem approach that reinforces diversity-friendly culture and a change in mind-sets, it is key to  increase the inclusiveness of gender-diversity programs. For many respondents' organizations, there is a clear need to engage male executives, given that men are notably less likely than women to see value in diversity initiatives, less aware of the challenges women face, and more likely to think that too many measures that support women are unfair to men . This last belief, about unfairness, is especially common among the men who are less aware of the challenges women face.
The report concludes that: "Unless more men (and men at the top) actively support a gender-diversity agenda, our experience suggests that nothing will change. And one should never forget that what is good for women will also be good for men—and for corporations".
Looking Ahead
Looking ahead it is crucial to increase male sponsorship. One specific way to include more men while generating more support is through sponsorship. Professional women need more effective sponsors who advocate for them and enable their  access to all possible opportunities. Therefore, including more men not only as mentors but also as true sponsors could provide more support for women and engage more men on the diversity agenda.
Diversify Performance Models
Another way companies can make diversity programs more inclusive is by developing performance and leadership models that are more gender neutral (for example, models that can play down the negative impact of maternity leave and work flexibility on career tracks). They can also use evaluation criteria that value a wide range of leadership tendencies and techniques. Beyond the implementation of specific measures to recruit, retain, promote, and develop women, companies need to create a corporate culture that welcomes various leadership styles.
The proposed measures will develop a new type of corporate culture that is more inclusive and sensitive to gender diversity and that will facilitate women's access to the top positions of the corporate ladder, which first and foremost should be seen as beneficial for both men and women, and the companies in general.
The full report can be read McKinsey Global Survey results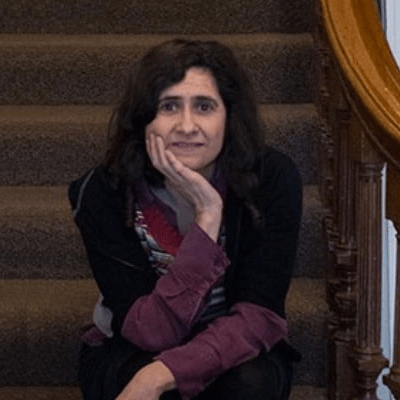 Maria Fonseca is the Editor and Infographic Artist for IntelligentHQ. She is also a thought leader writing about social innovation, sharing economy, social business, and the commons. Aside her work for IntelligentHQ, Maria Fonseca is a visual artist and filmmaker that has exhibited widely in international events such as Manifesta 5, Sao Paulo Biennial, Photo Espana, Moderna Museet in Stockholm, Joshibi University and many others. She concluded her PhD on essayistic filmmaking , taken at University of Westminster in London and is preparing her post doc that will explore the links between creativity and the sharing economy.