Microsoft's current CEO, Steve Ballmer recent announced his stepping away from the firm within a 12 month period. This news was greeted with some relief by the pundits, some good natured humor and a positive kneejerk reaction by Wallstreet. The word on the street is that Nokia's current CEO, Stephen Elop, is being touted as a potential candidate for the post. This is interesting, especially now that Microsoft has agreed a deal to buy Nokia's mobile phone business for £4.6bn. This includes their smartphone and mobile phone businesses, their award-winning design team, manufacturing and assembly facilities around the world, and teams devoted to operations, sales, marketing and support. 
Talking to the BBC, Steve Ballmer described the deal as a "big, bold step forward", and that his company was in the process of transforming itself from one that "was known for software and PCs, to a company that focuses on devices and services". In a company wide email, Steve said:
We have laid out Microsoft's strategic rationale for this transaction in a presentation that I encourage you to read. This is a smart acquisition for Microsoft, and a good deal for both companies. We are receiving incredible talent, technology and IP. We've all seen the amazing work that Nokia and Microsoft have done together.
Robert Rutherford, CEO of IT consultancy QuoStar Solutions commented on the Microsoft acquisition. "Microsoft was slow out of the blocks in the mobile market, but in the past it has repeatedly shown that the more considered approach can pay dividends in the long run. News of the Nokia purchase will put pressure on some of the big names in the consumer smartphone market, but it's the business implications that make this deal so interesting. Whilst firms like Apple, Samsung and HTC focus their attentions on consumer technology, Microsoft has been blazing the way in building a suite of business compatible devices. The acquisition of Nokia's phone business could be the final piece of the puzzle."
Victor Basta, managing director of Magister Advisors, M&A advisors to the technology industry,said: "Microsoft effectively 'acquired' Nokia several months ago when it entered into a deal to license Windows Mobile to Nokia, making Nokia entirely reliant on Microsoft's software for its mobile future.   Nokia's value has eroded progressively since, making the actual deal to acquire the mobile business even more attractive now for Microsoft.  In the meantime Microsoft has had the chance to work with Nokia and learn about the business, so this now looks like a safe deal for Microsoft.  The burning question, of course, is whether Nokia's gradual erosion – in market share, value and perception – can be reversed.
Microsoft wants to be Apple + Google. Google wants to be Apple + Microsoft. And Apple just wants to be appreciated.

— Aaron Levie (@levie) September 3, 2013
Microsoft must be betting that with more control they will be able to re-engineer the business and gain market share. There is a huge array of challenges in the way though. There is fierce competition in the market and the competitor set in mobility has changed as fundamentally as the PC market changed when Microsoft entered it in the early 80s.
The risk for Microsoft is that this deal is a me-too strategy on the heels of Google's deal with Motorola and a fundamental recognition that Apple's content and hardware ecosystem is the only model that can work.  In fact Microsoft is attempting to 'recreate Apple' by combining its software and hardware under one roof. This still leaves the strategic question of how Microsoft will be competitive in the mobile space.  A 'me too' strategy, catching up with Apple is not likely to succeed.  Microsoft needs its own strategy in the marketplace, and Nokia alone will not deliver that strategy.
Nokia employs 30,000 people too, which will make integration a costly, time-consuming and inevitably blood-letting exercise.  This feels like a clean up deal at the end of an era."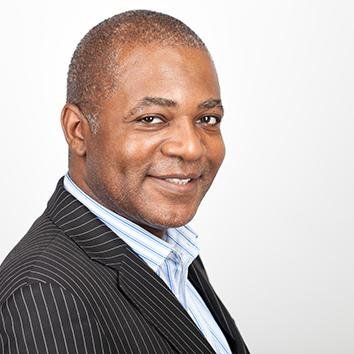 Hayden Richards is Contributor of IntelligentHQ. He specialises in finance, trading, investment, and technology, with expertise in both buy-side, sell-side. Contributing and advising various global corporations, Hayden is a thought leader, researching on global regulatory subjects, digital, social media strategies and new trends for Businesses, Capital Markets and Financial Services.
Aside from the articles, interviews and content he writes for IntelligentHQ, Hayden is also a content curator for capital markets, analytic platforms and business industry emerging trends. An avid new media explorer Hayden is driven by a passion for business development, innovation, social business, Tech Trading, payments and eCommerce. A native Trinidadian, Hayden is also a veteran, having served with the Royal Air Force Reserves for the past 10 years.
Follow Hayden on Twitter @HaydenARichards, linkedin.com/haydenhrichards and http://www.scoop.it/u/hayden-richards