Fintech Insights 2014 image by Intelligenthq
Finance and technology continues being one of the most powerful engines for the international economy as this sector is on the interstice between the financial 360 industry and the technology drivers. Global marketing agency Metia, has released the first research document about this sector: 'Fintech Insight 2014'.
In the report, 34 Fintech analysts and influencers from leading analyst houses and consultancies provide viewpoints into the issues and technologies which are set to make their mark in the financial and related ecosystem in 2014, those on the wane, and those still to deliver.
The report, created by the Influence team at Metia, contains contributions from experts at Aite Group, Booz Allen Hamilton, Celent, Chartis Research, Citisoft, Consult Hyperion, Deloitte, Everest Group, Greenwich Associates, IDC Financial Insights, KapronAsia, Lipis & Lipis, among others.
Sectors covered include:
bank marketing,
capital markets,
core banking,
cryptocurrency,
enterprise data management,
insurance, outsourcing,
payments,
retail banking, risk management
trade execution.  
"We have gathered the views of 34 of the smartest influencers in Fintech," said Steve Ellis, CEO of Metia. He adds:
"Some sectors such as retail banking and cryptocurrency, are experiencing a period of rapid innovation. Business practices in other areas, such as payments, are being challenged as disruptive technologies make their presence felt. Regulatory pressures are a constant; institutions are looking to technology to help them deal with this pressure. It's an exciting time to be in fintech."
Over on the Metia blog, Steve Ellis cites 12 reasons "banks are being pushed (and pulled) along by market pressures and new technology to innovate". Some of my favorite points are: 
Emergence of new entrants using innovative
business models;
Relentless focus upon customer experience;
Growth of mobile
Inescapable consumerization of technology;
Uncomfortable conversations on social media;
Unknown implications of crypto-currencies.
I love number seven trend and insight. Think of bitcoin as the early stage "Napster" of crypto-currencies at the moment. We have not yet got to the Spotify stage, but when we do…
David Birch, Global Ambassador, Consult Hyperion also states this in the report:
The only interesting thing about Bitcoin, if you don't understand the technology, is the "currency" which has a wonderful creation myth and a devoted following who display a fervour that is extraordinary. Hence the tremendous media focus – on the wrong thing.
Scott Dueweke, Senior Associate, from Booz Allen Hamilton says that "Companies are moving quickly to disrupt long established financial systems. Crytocurrencies are the most unique of these new systems, with Bitcoin the standard bearing pioneer". Looking at the Global Payments Landscape, he makes this point:
"The global remittance market is vulnerable to disruption due to high fees, inconvenience and lack of flexibility. Cryptocurrencies and mobile payment systems, having begun to merge their functions, are proving to be a signifcant threat."
The report is an excellent must read. Head on over to Metia to request a copy and follow @steveellis while you are at it.
Image credit via Metia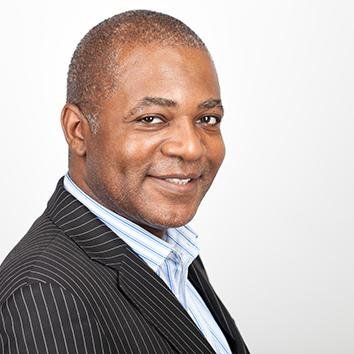 Hayden Richards is Contributor of IntelligentHQ. He specialises in finance, trading, investment, and technology, with expertise in both buy-side, sell-side. Contributing and advising various global corporations, Hayden is a thought leader, researching on global regulatory subjects, digital, social media strategies and new trends for Businesses, Capital Markets and Financial Services.
Aside from the articles, interviews and content he writes for IntelligentHQ, Hayden is also a content curator for capital markets, analytic platforms and business industry emerging trends. An avid new media explorer Hayden is driven by a passion for business development, innovation, social business, Tech Trading, payments and eCommerce. A native Trinidadian, Hayden is also a veteran, having served with the Royal Air Force Reserves for the past 10 years.
Follow Hayden on Twitter @HaydenARichards, linkedin.com/haydenhrichards and http://www.scoop.it/u/hayden-richards