MasterCard launches #PricelessNewYear, the company's largest integrated digital and social media campaign to date. 
Just before Christmas, three of the leading banks in the Nordics confirmed their intention to launch digital wallets enabled by MasterCard's masterpass. By piggybacking on masterpass's technology, the banks will now offer their own digital wallets to customers in order to serve them with a true global solution for shopping online on any connected mobile device.  MasterCard has had a good year, from pioneering travel rewards program in Africa, to creating remittance joint ventures with eServGlobal and BICS which resulted in the formation of HomeSend, a joint venture which enabled consumers to send money to and from mobile money accounts, payment cards, bank accounts or cash outlets – regardless of their location.
As 2013 closes, it seems that Mastercard has not run out of innovative ideas. We have all seen New Year's Eve celebrations in New York's Times Square televised at some point, but with the launch of its #PricelessNewYear campaign, Mastercard has come up with an innovative way to to connect people around the world and celebrate families, friendships and community during the holiday season.
The moment when he asked "will you marry me?" And I said "YES!" #PricelessNewYear #NYE2014 ❤️ pic.twitter.com/Av78WCDJU3

— Taylor Frost (@TayFrost) December 24, 2013
The move represents the payments provider's largest integrated digital and social media campaign to date. Here is how it works –  the program will curate people's holiday "priceless moments" via Facebook, Twitter and Instagram and showcase them on New Year's Eve via the world famous digital billboards that make up Times Square. Quite cool. A media blitz is also planned for T.V. Look out for  30 second spots airing around the world including all major TV networks in the U.S. and during ABC 's New Year's Rocking Eve with Ryan Seacrest. As New Year's is a time for reflection, MasterCard is leveraging one of our favorite Priceless spots titled "Arrivals" which features real footage of families welcoming loved ones home.
With all eyes focused on Times Square on New Year's Eve, MasterCard has found a way to bring global consumers to the festivities virtually. Budget wise I can only speculate that spending on this campaign must be HUGE as it combines both digital and broadcast media.
Consumer generated #PricelessNewYear content will be also be seen on digital billboards including the Nasdaq and Reuters signs. Content will run between 6:00 a.m. and midnight on December 31st. The billboards will encourage the one million people gathered there, as well as those watching from around the world, to share their New Year wishes.
The clock is ticking so what are you waiting for?  Get out that camera or mobile phone you got for christmas, and share a photo or a wish using hashtag #PricelessNewYear and you never know, it might appear on one of the digital billboards in Times Square on New Year's Eve!  From IntelligentHQ, here's to a Priceless New Year for everyone.
Image credit via Mastercard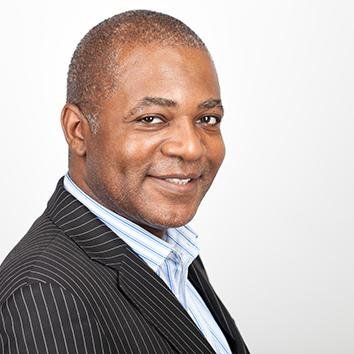 Hayden Richards is Contributor of IntelligentHQ. He specialises in finance, trading, investment, and technology, with expertise in both buy-side, sell-side. Contributing and advising various global corporations, Hayden is a thought leader, researching on global regulatory subjects, digital, social media strategies and new trends for Businesses, Capital Markets and Financial Services.
Aside from the articles, interviews and content he writes for IntelligentHQ, Hayden is also a content curator for capital markets, analytic platforms and business industry emerging trends. An avid new media explorer Hayden is driven by a passion for business development, innovation, social business, Tech Trading, payments and eCommerce. A native Trinidadian, Hayden is also a veteran, having served with the Royal Air Force Reserves for the past 10 years.
Follow Hayden on Twitter @HaydenARichards, linkedin.com/haydenhrichards and http://www.scoop.it/u/hayden-richards