Best social media masters part 2 Intelligenthq
Social media, at its most interesting, develops new forms of connecting, relating, sharing and competing. As we all know, Social Media impact on society is overwhelming. David Armano, one of the first pioneers to think about the impact of social media in business and society says:
"In order for "social media" to become reinvented, it has to change (or we need to). And change as we all know always begins with people – so our focus needs to turn here."
As such, to have an in-depth study why social media shapes and challenges the status quo, might be of interest to many, which can imply to enroll in a postgraduate course dedicated to social media.
In a previous article, Intelligenthq has assembled a list of the best schools offering interesting programs about social media specifically tailored for the role of social media in business solutions. The second part of our list will now present to the reader a group of programs that partially approach social media in their curriculum's by mixing social media studies with the most varied perspectives, spanning from the cultural studies to computing science, to being part of cutting edge programs on digital marketing:
1. MA in Social Media – University of Westminster
The MA in Social Media offers an interdisciplinary approach to social media as a way to study the networked digital media environment. The program is specifically tailored to the ones interested in understanding how contemporary communication works and its societal, political, regulatory, industrial and cultural contexts.
The key goals of this MA are:
to study the ways in which social media and the Internet shape and are shaped by social, economic, political, technological and cultural factors.
Developing reflective and critical insights into how social media and the Internet are used in multiple contexts in society
Gaining in-depth knowledge and understanding of the major debates about the social and cultural roles of social media and the Internet.
Acquiring advanced knowledge and understanding of the key categories, theories, approaches and models of social media's and the Internet's roles in and impacts on society and human practices.
Obtaining advanced insights into practical activity and practice-based work that relate to how social media and the Internet work and which implications they have for social and cultural practices.
The student is supposed to produce a 15 000 word dissertation of original research on a topic that relates to the political, economic, cultural and/or sociological factors connected to social media. An alternative is to produce a social media artefact accompanied by a written report of approximately 7,000 words, in which the student critically reflects on her social media project, and grounds it in relevant theory. An optional module lets you choose the application of social media to develop Business Strategies
2. The MA/MSc Creating Social Media
To be launched in September 2014, this is an highly original master that offers a joint theoretical/practical program mixing computing and cultural studies. The program promises to equip the student with the practical and critical skills to shape the future impact of social media.
The MA/MSc results from  a collaboration between the Digital Culture Unit in the Centre for Cultural Studies and CAST (Centre for Creative and Social Technologies) in the Department of Computing. The program was developed on the assumption that is important that to have an effective and innovative social media creation, it is important to have a sound theoretical and practical understanding of both software development and social processes.
Based on emerging examples, the student will explore the technological and intellectual questions coming to prominence with social media and social computing. He or she will learn how to hack social media, how to conduct digital research, how software tools enable different forms of social practice, and how social media projects can be successfully launched.
Such a qualification in Social Media, that mixes computing skills with cultural and social knowledge might lead the student to dynamic roles in computing, social activism, and research. Hack-days, open innovation and the power of networks are becoming core to the future of many organisations. This program promises to equip the student to contribute to such organisations and accelerate the impact of social media in your chosen field.
3. MSc Communication & Digital Marketing – Esc Rennes School of Business
The MSc in Communication and Digital Marketing  is a program that approaches digital marketing through a broad perspective.  Part of its curriculum emphasises social media. The students have the opportunity to gain the necessary strategic competencies and soft skills in order to assess and evaluate current and future trends that are challenging the theory and function of international communications and digital marketing.
The ethos of this program is clearly stated by Dr. Divakaran Pradeep, Assistant professor at ESC Rennes School of Business:
"The increasing growth of new digital media such as social networks, blogs, mobile platforms, etc., has created new opportunities for companies in terms of marketing and communicating their products to a larger audience more effectively at a reduced cost and time. In order to meet these new challenges and to exploit these new opportunities, industries require graduates who have specialized training in digital marketing and communication tools, and thus our MSc program is tailor-made to meet these new industry requirements as well the provide our students with sufficient theoretical knowledge in marketing and communication." 
4. Master of International Marketing (MIM) – Hult International Business School
Hult's Master of International Marketing (MIM) explores marketing on a global scale. The MIM program provides the student with valuable general skills in management and strategy and specialized skills in market research, branding, consumer behavior, sales, and new product development. That is where social media appears, as a crucial role. By combining  business and marketing , the program prepares  graduates for a wide array of careers that go beyond functional marketing.  Hult's original teaching method entitled LEAP Method – Learn, Experience, Action Project, explains why their faculty have real-world experience. Hult empowers students to develop real-world skills by completing a six-week Action Project consulting for a leading company or non-profit one, like IBM, Nike, or One Laptop per Child.  MIM graduates are known to have an assured position in industries as diverse as retail, fashion, technology, branding, financial services, and consumer goods. The program is offered in Boston, San Francisco, and London.
5. MSc Digital Marketing – Aberystwyth University, School of Management and Business
The MSc in Digital Marketing combines classical marketing theory that includes marketing communications, marketing planning, consumer behaviour and branding with a digital perspective the Masters in Digital Marketing is essential if you want to carve out a successful career in Marketing.  The program was developed due to an increased awareness that since the emergence of Web 2.0 technologies, in the mid nineties, digital Marketing is now mainstream and should be fully integrated into every organisation's Marketing Strategy. Herein there is increasing demand for professionals with digital marketing skills and competences . This master approaches Social Media, Search Engine Marketing, Display Advertising, Digital Copywriting, Digital Brand Development, Automated Marketing, Content and Inbound Marketing and Digital Marketing Strategy learning.
6. MSc in Digital Marketing & CRM – IESEG School of Management Lille Paris
This is a one year program completely taught in English that combines Digital Marketing with CRM.
According to Dr. Véronique Pawels Delassus, Academix Director, Marketing Department: "The emergence of the internet and new forms of communication and commercialization has completely changed marketing practice. Today, online communication and building long term relationships with customers are the priorities directions of any marketers in order to increase company competition and profitability."
The main objective of the program is to prepare future managers to work in these two rapidly emerging & complementary marketing fields representing new ways of conducting marketing and improving relationships with clients. The focus is on acquiring the theoretical concept and practical knowledge of handling digital marketing and analyzing customer databases. Students will also gain an understanding of the importance of managing customer relationships in a day-to-day business environment.
The originality of this program is its unique combination of  Digital & CRM, and its interactive education learning approach with academics and professionals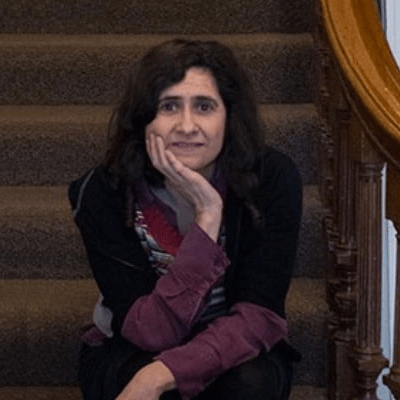 Maria Fonseca is the Editor and Infographic Artist for IntelligentHQ. She is also a thought leader writing about social innovation, sharing economy, social business, and the commons. Aside her work for IntelligentHQ, Maria Fonseca is a visual artist and filmmaker that has exhibited widely in international events such as Manifesta 5, Sao Paulo Biennial, Photo Espana, Moderna Museet in Stockholm, Joshibi University and many others. She concluded her PhD on essayistic filmmaking , taken at University of Westminster in London and is preparing her post doc that will explore the links between creativity and the sharing economy.