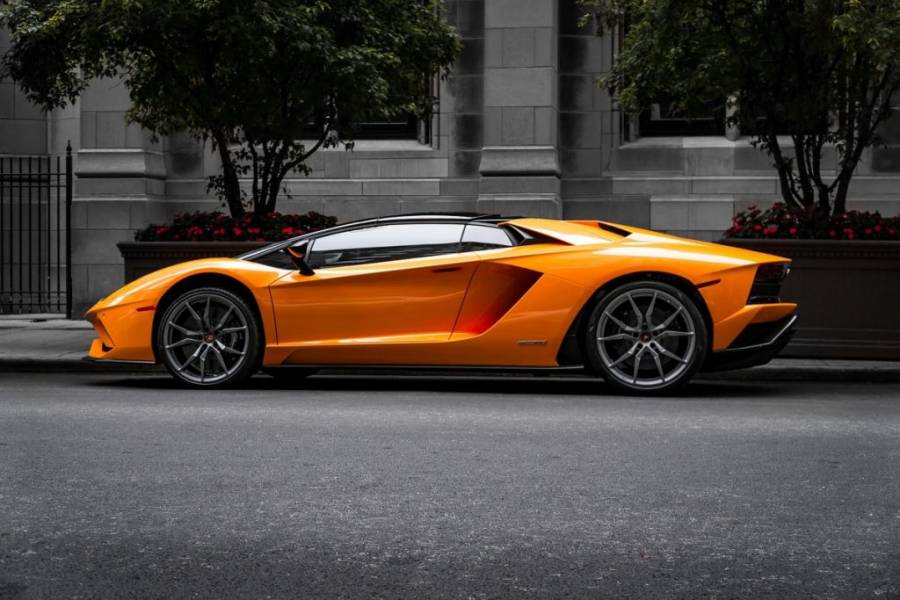 Cryptocurrencies have made it possible for people to purchase a variety of luxury products with ease. In this article, we will explore some of the most luxurious items that can be purchased using various cryptocurrencies.
From high-end cars to extravagant vacations, there are many ways to enjoy the good life with crypto. So sit back and relax as we take you through a tour of some of the most opulent items that money can buy.
Luxury & Sports Cars
Cryptocurrencies have opened up a whole new world for purchasing luxury goods. For example, you can now buy high-end sports cars like Ferraris and Lamborghinis with Bitcoin and other digital currencies. So if speed and style are your things, then spending your crypto on a luxury car is the way to go.
Not only do these vehicles look amazing, but they also come with a hefty price tag. So if you have a few bitcoins or ethers burning a hole in your pocket, why not treat yourself to an unforgettable driving experience?
Examples of Luxury & Sports Cars You Can Buy with Crypto
Ferrari 488 GTB: Launched in 2015, the Ferrari 488 GTB is a mid-engined sports car that replaced the 458 Italia. This vehicle can reach top speeds of 205 mph and go from 0 to 60 mph in just 3 seconds.
Lamborghini Aventador: The Lamborghini Aventador is a mid-engined sports car that was first introduced in 2011. This vehicle can reach top speeds of 217 mph and go from 0 to 60 mph in just 2.9 seconds.
Bentley Bentayga: The Bentley Bentayga is an SUV that was first revealed in 2015. The Bentayga is the most expensive SUV in the world, with a price tag of $230,000.
Vacations & Getaways
Another great way to use cryptocurrency is by booking luxurious vacations and getaways. Now, numerous travel agencies accept various digital currencies as payment for their services. As a result, you can use your crypto to book luxurious hotels, first-class airfare, and even private jets.
So if you're looking for a way to escape the hustle and bustle of everyday life, then paying for your next vacation with cryptocurrency is a great option. Not to mention, it will also help you save a significant amount of money in the process.
Examples of Vacations & Getaways You Can Buy with Crypto
Private Jet: A private jet is a perfect way to travel in style and comfort. And with cryptocurrency, you can book one for your next vacation.
Luxury Hotel: Book a luxurious hotel room using Bitcoin or another digital currency. This way, you can enjoy all the amenities that your favorite hotel has to offer without having to worry about the price.
First-Class Airfare: Use your cryptocurrency to book a first-class airfare and enjoy a comfortable and relaxing flight.
High-End Watches
In addition to cars and vacations, you can also buy watches with crypto. In fact, numerous luxury watch brands now accept Bitcoin and other digital currencies as payment. So if you're in the market for a new timepiece, then spending your crypto is a great way to do it.
Not to mention, buying a high-end watch with cryptocurrency can also be a wise investment. After all, many of these watches are made with precious metals and stones, making them valuable assets. As such, you can expect your crypto investment to appreciate in value over time.
Examples of High-End You Can Buy with Crypto
Rolex: Rolex is a Swiss luxury watch brand known for its quality and craftsmanship. The company offers a wide range of different watches, from sporty to dressy.
Omega: Omega is another Swiss luxury watch brand that offers a variety of high-end timepieces. The company is best known for its sports watches, which athletes and celebrities wear.
TAG Heuer: TAG Heuer is a Swiss watch brand known for its innovative designs. The company offers a wide range of different watches, from dress to sports.
Fine Art & Collectibles
Art and collectibles are one of the most popular areas for luxury purchases using cryptocurrency. For example, in September of 2019, Christie's auction house in New York sold a painting by the artist Beeple for $69 million in Ethereum (ETH). The buyer was anonymous, but it is believed to be the first time that a major auction house has accepted cryptocurrency for payment.
Other notable sales of art and collectibles using cryptocurrency include a Banksy painting that was sold for $95,000 in Bitcoin (BTC) in February of 2018 and a pair of sneakers that were sold for $190,000 in BTC in January of 2020.
Real Estate
Investing in luxury real estate has long been a popular way to store wealth, and cryptocurrency has made it easier than ever to buy high-end property. For example, in December 2017, a Miami penthouse was sold for $13 million in BTC; in September 2019, a Beverly Hills mansion was listed for sale at $24 million or the equivalent in BTC.
Conclusion
Cryptocurrency has made it easier than ever to purchase luxury items, including cars, vacations, watches, art, and real estate. So, if you have some crypto saved up and are looking for a way to spend it, consider using it to buy one of these luxurious items. Not only will you enjoy the item itself, but you may also find that it appreciates over time.

Founder Dinis Guarda
IntelligentHQ Your New Business Network.
IntelligentHQ is a Business network and an expert source for finance, capital markets and intelligence for thousands of global business professionals, startups, and companies.
We exist at the point of intersection between technology, social media, finance and innovation.
IntelligentHQ leverages innovation and scale of social digital technology, analytics, news and distribution to create an unparalleled, full digital medium and social business network spectrum.
IntelligentHQ is working hard, to become a trusted, and indispensable source of business news and analytics, within financial services and its associated supply chains and ecosystems.