London's Mayor Boris Johnson has been on a Chinese charm offensive lately. Currently on a trade mission to China, the mayor suggested that more Chinese technology firms should have access to UK telecom infrastructure. This comment raised a few eyebrows given current concerns about the spy culture among industrialized nations. Nevertheless London's tech city got a major boost, with the announcement that mobile gaming giant Rekoo is establishing an office in the Shoreditch area.
Rekoo is now the first mainland Chinese technology firm to set up shop in London's booming tech city.
Rekoo boasts more than 15 million active PC gamers and 10 million smart phone users who are also into gaming. The plan is to grow the London foothold over the next 3 to 5 years. Huawei a telecoms giant is set to open a £135 million research and development center to be based in Luton. Together both Chinese firms will eventually create hundreds of tech engineering jobs in the United Kingdom.
Lisa Pan, vice-president of Rekoo, commenting on the news explained that the London office would allow the company to be the bridge between mobile gaming markets in China and Europe. "Companies in the UK produce very high quality games," said Pan, "and being in London mean we can attract world-class talent and find new business opportunities with UK and European developers."
Rekoo is no stranger to the West as they have worked with Disney and Facebook in the past. In time the UK office will introduce more Eurocentric games back to China.The announcements come as London's Chancellor George Osborne announced from China's ShenZhen technology center, that the developments will confirm the U.K.'s status as a global center for digital innovation. Rekoo now joins a small group of Chinese firms that includes ABP, Dalian Wanda and Zhongrong, which have recently invested in London.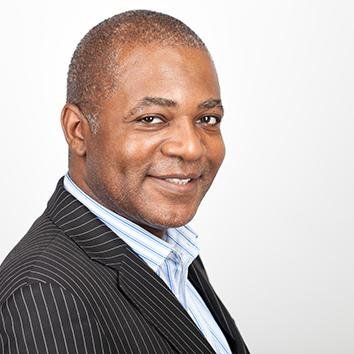 Hayden Richards is Contributor of IntelligentHQ. He specialises in finance, trading, investment, and technology, with expertise in both buy-side, sell-side. Contributing and advising various global corporations, Hayden is a thought leader, researching on global regulatory subjects, digital, social media strategies and new trends for Businesses, Capital Markets and Financial Services.
Aside from the articles, interviews and content he writes for IntelligentHQ, Hayden is also a content curator for capital markets, analytic platforms and business industry emerging trends. An avid new media explorer Hayden is driven by a passion for business development, innovation, social business, Tech Trading, payments and eCommerce. A native Trinidadian, Hayden is also a veteran, having served with the Royal Air Force Reserves for the past 10 years.
Follow Hayden on Twitter @HaydenARichards, linkedin.com/haydenhrichards and http://www.scoop.it/u/hayden-richards