Living With Sunny E4 : Paula Petry
The story of Dr. Paula Petry is one of courage, grief, and overcoming the adversity of losing a child. Together with Sunny (Gurpreet) Singh and Thomas Power, in the fourth episode of the "Living with Sunny " YouTube Podcast series, the three wellbeing seekers discuss the rising need of society to embrace Wholistic Wellbeing and how to regain balance after a traumatic experience in life. Living With Sunny E4 : Paula Petry , is now out on YouTube and selected podcast destinations. 
Living With Sunny E4 : Paula Petry

The conversation began with Dr. Paula sharing her journey through the painful time when her daughter, Alexandra, was ailing with myelomeningocele and passed away. She expanded on the challenge of raising a child with a disability.
"When tough times hit, we need to settle into ourselves, into our very core and decide what is best for us. We went up against all establishments in our decision. We moved to Miami for better quality care. And in that, I had an opportunity to form a non-profit, help other children, help other families, advocate on behalf of all other children, and realising that we all deserve the same," she adds pointedly.
The 'Living with Sunny' YouTube podcast series is co-hosted by Sunny (Gurpreet) Singh and Thomas Power. As seekers of wellbeing, the two interview a range of figures from the worlds of Business, Medicine, Academia, Science, Technology, Wellness experts, and more, to explore individual wellbeing journeys and map out society's progress towards a better, more harmonious world.
This episode introduces a holistic approach to the constant process of healing the pain of loss, whilst embracing a knowing that life is eternal. It is through sheer love and passion that we can break your glass ceilings of limiting beliefs.
The episode also focuses on the wellbeing of children.
"I feel that children are the best teachers. When we facilitate the growth and learning of our children, we are in fact facilitating our own growth as adults. And so, to be in the service of facilitating our children, we are doing ourselves a favor, and not the children. Listening to Paula, I feel that Paula's story is a story of Wholistic Wellbeing, and Paula is Wholistic Wellbeing," summarised Sunny while moderating the end of the session.
Sunny is pioneering a vision of Wholistic Wellbeing composed of eight pillars: Emotional Wellbeing, Physical Wellbeing, Social Wellbeing, Financial Wellbeing, Professional Wellbeing, Community Wellbeing, Planetary Wellbeing, and Spiritual Wellbeing.
As a seeker, Sunny has long studied how the use of holistic health can help everyone achieve a feeling of wholeness necessary to their overall wellbeing. Wholistic Wellbeing, with its idiosyncratic spelling, is also about becoming a better person; mentally, emotionally, and physically.
You can find 'Living With Sunny' via YouTube, but also via LinkedIn, Apple, Google Podcast, Spotify, and over 20 podcast directories. Tune into the Living with Sunny Podcast on YouTube and Podcast directories. New episodes every Tuesday.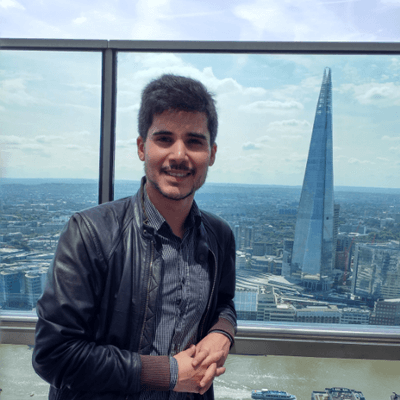 Hernaldo Turrillo is a writer and author specialised in innovation, AI, DLT, SMEs, trading, investing and new trends in technology and business. He has been working for ztudium group since 2017. He is the editor of openbusinesscouncil.org, tradersdna.com, hedgethink.com, and writes regularly for intelligenthq.com, socialmediacouncil.eu. Hernaldo was born in Spain and finally settled in London, United Kingdom, after a few years of personal growth. Hernaldo finished his Journalism bachelor degree in the University of Seville, Spain, and began working as reporter in the newspaper, Europa Sur, writing about Politics and Society. He also worked as community manager and marketing advisor in Los Barrios, Spain. Innovation, technology, politics and economy are his main interests, with special focus on new trends and ethical projects. He enjoys finding himself getting lost in words, explaining what he understands from the world and helping others. Besides a journalist, he is also a thinker and proactive in digital transformation strategies. Knowledge and ideas have no limits.