How Immigration Boosts International Development
The best international development policy would be to let in more workers from the third world in to work in Britain, according to a new paper from the Adam Smith Institute.
The Adam Smith Institute is one of the world's leading think tanks. Independent, non-profit and non-partisan, it works to promote libertarian and free market ideas through research, publishing, media commentary, and educational programmes. The Institute is today at the forefront of making the case for free markets and a free society in the United Kingdom.
The Institute was founded in the 1970s, as post-war socialism reached its high-watermark. Then, as now, its purpose was to educate the public about free markets and economic policy, and to inject sound ideas into the public debate. It has always been a practical think-tank rather than an academic organization, and despite its strict political independence, it has endeavored to work with policymakers to deliver real change, and to make free market ideas reality. In its early days, the Institute was known for its pioneering work on privatization, deregulation, and tax reform, and for its advocacy of internal markets in healthcare and education.
The report Migration and Development argues that doling out billions in foreign aid risks propping up corrupt kleptocratic governments and having little impact on development; letting people move to where they can be most productive is a reform that really works. Plus, it states that  politicians should stop trying to save entire countries with foreign aid programmes and instead help their inhabitants by letting them move to developed countries, it says.
The paper, authored by Swedish policy analyst Fredrik Segerfeldt, suggests an immigration target, modelled on the 0.7% of GDP foreign aid target, in order to boost the welfare of the global poor.
Not only would this help the migrants themselves, but it would even help their source countries to develop, Segerfeldt says. Migrants send around three times as much home in remittances as governments send in foreign aid, and this private development aid is far better targeted, going directly to those in need and not through flawed institutions. The money is often used by developing country citizens to educate themselves and raise their human capital, helping to create a virtuous development cycle.
Received remittances. Image source-World Bank
To assuage worries that migrants will empty the state's coffers as a fiscal burden on the state, Segerfeldt advocates both that migrant work permits be temporary, and that the full suite of benefits would only be available to natives.
Commenting on the report, Executive Director of the Adam Smith Institute Sam Bowman said:
The best way to cut global poverty is to allow more of the world's poorest people to come and work in Britain. With appropriate controls, a guest worker programme similar to the US's Green Card system could give a huge boost to people from developing countries. There's a multiplier effect here too: migrant workers send back an enormous amount of money to their home countries – about three times as much money as is sent in official development aid – and this reduces poverty at home, and may even provide investment capital for economic growth.

Though people may be concerned about immigration, they also have a desire to reduce global poverty if possible. In this paper we argue that the costs of letting more poor workers in are much lower than commonly believed, and the benefits much greater.
Rajesh Agrawal, Founder and CEO of Xendpay – the world's first "Pay What You Want" money transfer service and business advisor to Sadiq Khan MP, Labour's Mayoral Election Candidate, speaking about the importance of remittances to international development, said:<
"Over 700 million families around the world use remittances to purchase food, build homes and pay for healthcare which, without such financial support, wouldn't be possible to do. Once more, remittances are paid directly into individuals' bank accounts and so they should regarded as a much more effective tool of foreign aid as the bureaucracy of local administration is avoided."
"Attention must now be paid to reducing the cost of remittances, which will help facilitate the economic prosperity of developing countries, support local enterprise to flourish and therefore reduce the need for emigration to more developed countries such as the UK."
Xendpay is the world's first "Pay What You Want" money transfer service which operates a unique model where customers decide the fees they pay, if at all. Endorsed by Founder of Wikipedia Jimmy Wales and recognised as a Clinton Global Initiative Commitment to Action, Xendpay's pay-what-you-want model is driven by the sole mission of driving down the costs for those sending money abroad.
Please visit Adam Smith's Institute, if you would like to read the whole report!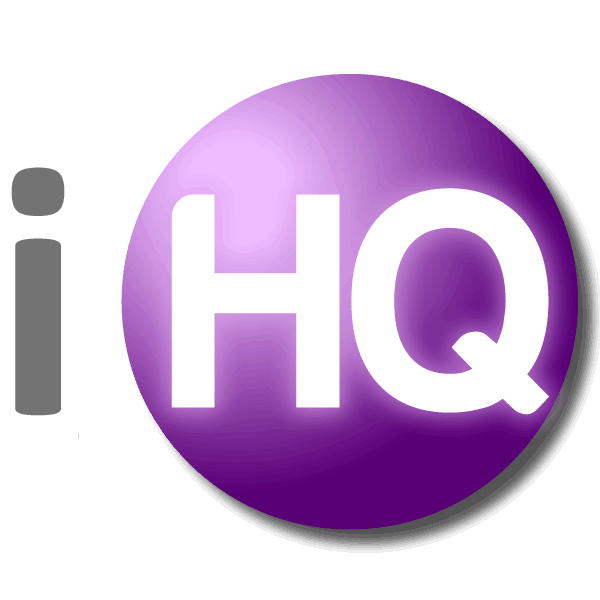 IntelligentHQ Your New Business Network.
IntelligentHQ is a Business network and an expert source for finance, capital markets and intelligence for thousands of global business professionals, startups, and companies.
We exist at the point of intersection between technology, social media, finance and innovation.
IntelligentHQ leverages innovation and scale of social digital technology, analytics, news and distribution to create an unparalleled, full digital medium and social business network spectrum.
IntelligentHQ is working hard, to become a trusted, and indispensable source of business news and analytics, within financial services and its associated supply chains and ecosystems.