Apple fanboys everywhere rejoice! Apple concerned by the competion, has unveiled a new look for IOS 7. The new look appears to be flatter and sleeker, as apple has apparently taken a page from the microsoft book of design, and gone for something that is potentially polarising. The reveal came at the World Wide Developers Conference in San Francisco. Apple also launched iTunes Radio on Monday offering it as an alternative to the internet radio service Pandora, giving users access to over 200 curated radio stations featuring music from the iTunes music catalogue. This move has generated reactions from various providers and tech analysts. The fact is, if it were any other company or a new startup, no one would have paid much notice, as the landscape is already overcrowded.
Ibtimes reports that the new streaming service may not be as disruptive as it could have been. Critically unlike Spotify, iTunes Radio will not allow users to pick and chose what music they listen to.
"What would be really disruptive is a service that allowed you to call up specific songs on demand as you can with Spotify, but that would likely have disrupted Apple's existing iTunes business, and the music industry as a whole, too much," Jan Dawson, chief telecoms analyst at Ovum".
The huffingtonpost's Timothy Stenovec has also written a piece, where he argues the new service could actually boost itunes sales.
"Apple is not any other company. Its iTunes store is already the largest music retailer in the world. Late to the market or not, analysts think that iTunes Radio, released Monday, could give a much needed boost to iTunes — which has seen little growth in its customer base over the last three years — enabling Apple to sell even more music".
Jyrki Rosenberg, VP, Nokia Entertainment said, "We launched our streaming radio service in 2011. It's interesting to see Apple react now and it seems they continue to play catch up. Nokia Music will stay true to our mobile-first approach and continue to deliver an extremely simple, personalised and contextual way to discover and enjoy music on the go.
"Our fully automated personalisation and the ability to save your favourite playlists for offline use combined with no requirement for registration, no payment and no ads continues to resonate with listeners around the world. By removing the time and costs associated with exploring and keeping on the pulse of music, its popularity with consumers continues to grow. Nokia Music is live in 28 countries from India to Russia, from Finland to South Africa and from Canada to Mexico."
Bloom.fm's CEO Oleg Fomenko runs the world's first £1 a month music subscription service. He offered his thoughts and comparisons. 'After listening to this evening's much anticipated launch of Apple's new iTunes Radio service, here are a few thoughts on what it really means for our industry and UK consumers. We all love Apple; their devices are amazing and they have changed the way we all think about and interact with the digital world. What they have achieved through creating a vibrant & successful music download market through iTunes is also to be hugely admired.
However, is iTunes Radio really going to be a game-changer? Streaming radio is not a new concept and, as expected, it's an ad-funded model. Apple's vast user-base will undoubtedly guarantee healthy traffic and as such the service will be an attractive proposition for advertisers, but will this create significant and sustainable revenue for rights holders and artists? We've heard talk of the major labels securing attractive deals and healthy revenue shares from Apple but the stand-alone viability of an ad-funded model still remains to be proven. 
Everyone agrees that the £1 per download model is in-decline and that £10 per month streaming subscriptions have failed to gain mass-market traction. Streaming radio, expensive on demand subscriptions and paid for downloads do not reflect how people consume music today. They want total control over what they listen to at an affordable price. The combination of restricted streaming radios and paid for downloads doesn't satisfy this need, neither does the standard £10 per month on-demand services.
Apple has avoided the potential cannibalization of its iTunes sales with this new offering. iTunes Radio might well be a useful tool to maintain iTunes download volumes but there is nothing new for consumers here. This is all about selling more downloads and more devices, which is perfectly fine but let's not kid ourselves that it will change consumer habits or the fortunes of the industry. The £1 per track download model has driven many to music piracy and a reliance on free on-demand sources of music like YouTube. We believe that owning music is actually an inconvenience and we want to get more people paying for music again.
On a positive note Apple's marketing muscle will raise the visibility of streaming radio and although it is not introducing anything new, we welcome the role it will play in education. It looks like the true innovation in digital music will have to continue coming from young companies that don't have a legacy business to protect. At Bloom.fm we're focused purely on giving music fans the best possible music experience on their phone and creating an attractive proposition for mass-market consumers, rights owners and artists.'
image credit: Apple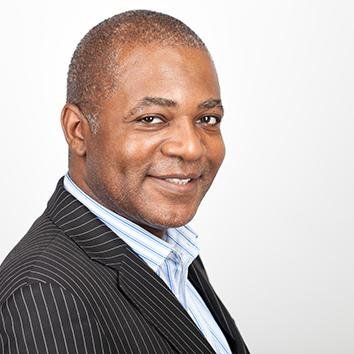 Hayden Richards is Contributor of IntelligentHQ. He specialises in finance, trading, investment, and technology, with expertise in both buy-side, sell-side. Contributing and advising various global corporations, Hayden is a thought leader, researching on global regulatory subjects, digital, social media strategies and new trends for Businesses, Capital Markets and Financial Services.
Aside from the articles, interviews and content he writes for IntelligentHQ, Hayden is also a content curator for capital markets, analytic platforms and business industry emerging trends. An avid new media explorer Hayden is driven by a passion for business development, innovation, social business, Tech Trading, payments and eCommerce. A native Trinidadian, Hayden is also a veteran, having served with the Royal Air Force Reserves for the past 10 years.
Follow Hayden on Twitter @HaydenARichards, linkedin.com/haydenhrichards and http://www.scoop.it/u/hayden-richards