Startup Development: 10 Steps to Avoid
The startup is always intriguing and risky. A young entrepreneur ought to be thoughtful and patient if he or she wants to make a success out of the project. What should also be considered is burn rate – an important measure, helping you determine how much money you are taking in versus how much money you are losing each month. To save your startup from a failure, Railsware developers prepared a list of 10 actions to avoid when you are about to launch a startup.
1. Tight-on-budget approaches.
Your company probably has some basic capital. It is important to think about the expenses in advance – and decide which of them can be omitted. You will anyhow have to make new hires and make investments in your business. Calculate what you need for your company, determine the cost, and then pretend you have only half that amount of money or less. It is even more important in case if you rely on the help of investors or shareholders – they will see your careful approach towards money and will likely supply you with a bigger budget.
2. Waiting too long to launch.
Do not underestimate the importance of Minimum Viable Design. Your first product will likely be just a little bit undercooked, and that is normal — it is part of getting to market quickly and testing your idea in front of live customers. In fact, all startup rely on the idea of a high demand for products they manufacture (no matter if it is a product or services). If you actually wait too long – your product may become unnecessary and irrelevant. Modern business sphere changes much faster than ever before and a young entrepreneur should be aware of it.

3. Do not negotiate hiring interns for mutual benefits.
If you are a startup, using interns can offer a lot of value. Often, interns can be paid or unpaid, but they bring a high amount of dedication and creativity with them regardless. Interns also give you a chance to examine peoples' skills before offering them full-time positions. Ultimately, you provide them with experience with a new company and allow them to develop their own skills to tack on their resume. At the same time, this can dramatically lower your burn rate and add a lot of support to your core staff.
4. Walking all alone is quite risky.
Of course, many of those who run business prefer listening to their own ideas and decisions only. However, having an extra set of eyes and ears may help you find a smarter way to solve a problem. Vocalization of ideas and issues to someone else is one of the most effective ways to find a perfect decision. As well, it is easy to be stuck in one way of doing things or to focus on one particular aspect of a project and to forget that other aspects of your developing startup might also require your assistance.
5. Hiring rarely and poorly.
According to the first thing we pointed out, you should be careful with your budget, as it often tends to dry up swiftly. Nonetheless, you should be generous when you hire employees. Spending a reasonable amount of money on a professional recruiter and offering a proper salary. Make sure that new hires understand your rate of innovation. You are small and agile, which means you have a high rate of innovation and growth, and with that comes work! Often that work eventually goes beyond your job description. You will thank yourself later for hiring professionals in every single sphere.
startup development: 10 steps to avoid Infographic by Maria Fonseca
6. Do not create your product blindly.
Well, of course, your idea is marvelous and will be taken by audience with a great rapture and pleasure. The biggest mistake people make when starting a startup is making something nobody actually wants, and then focusing on building the product to the exclusion of marketing the product. You should invest in marketing research and find out if you and your product have a niche to fit in, or else you will be spending your fortune to push the product no one will ever buy. Think about how you will build your marketing system and sales.
7. Losing your focus is futile.
Many startups have difficulty finding a focus. As an entrepreneur, there is a lot going on. You have countless decisions to make, and you have to keep moving quickly. Settling on a clear focus — your product, your audience, your strategy — is critical from day one. Spreading your attention over numerous assignments is arrogant and useless – none of those will be done quickly and in a sufficient way (which is why we recommend hiring specialists for every segment of development). Make up a plan of work and focus on a certain task for a while – and the results will not take much time to wait.

8. Do not be materialistic.
Young entrepreneurs, especially if they already bumped into a mare success, often begin overpaying themselves. Moreover, they would invest money into better office, better supplies, bigger staff etc. On the first stage of development, such approach towards your budget planning might ruin the entire structure of your startup. We have watched companies whose customers never see their offices waste hundreds of thousands of precious capital remodeling old warehouses and buying the latest and coolest office furniture when they should have been developing their business somewhere in a garage.
9. Focus your attention on a marketing. Interesting products and individual products make a startup successful. Even though, freshmen would often forget about marketing and use only social networks and friends to hit the target audience, which is more of a disregard. Therefore, if you decide to spend all of your money on product development and leave zero money for marketing to generate customers – you would probably become a bankrupt swiftly. As well, do not forget about branding. A small yet artistic logo does not cover your needs.
10. Do not try to win over everyone.
Your main (and only, by far) target is to make your startup beneficial. That is why you should abandon your idealistic thoughts of convincing everyone that your product is one and only and focus your endeavor on hitting the target audience. Find funders and investors who already believe in your product – and capitalize on the potential for them to become your biggest champions.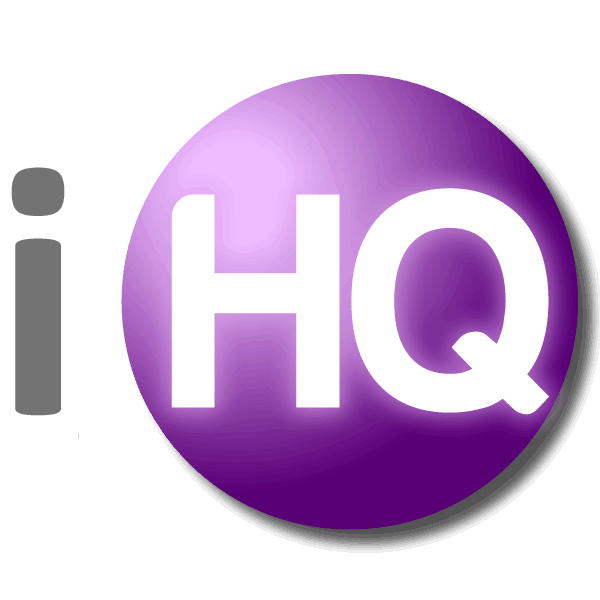 IntelligentHQ Your New Business Network.
IntelligentHQ is a Business network and an expert source for finance, capital markets and intelligence for thousands of global business professionals, startups, and companies.
We exist at the point of intersection between technology, social media, finance and innovation.
IntelligentHQ leverages innovation and scale of social digital technology, analytics, news and distribution to create an unparalleled, full digital medium and social business network spectrum.
IntelligentHQ is working hard, to become a trusted, and indispensable source of business news and analytics, within financial services and its associated supply chains and ecosystems.