Increasing market concerns about Twitter's growth rate and commercial future has sent the company's stock price spiraling this week, and drew assurances from CEO Dick Costolo that the social messaging network will clean up its act. The social micro-blogging platform announced losses of $645 million (£396 million) for 2013, its first set of results since going public in November, and investors were shakened to see a slowdown in the growth of people using Twitter. I find that news a bit surprising. While Twitter has been seen as complicated in usage by some, once you learn to harness its power, adapting becomes easier and its worth has been proven in breaking news.
Analysts now say Twitter might have to add major features to fuel growth. "Clearly we've seen that other social sites, even ones that are much bigger, have kept growing by adding new features and new functionality," said Nate Elliot of Forrester Research alluding to the recent Facebook Paper App. While Twitter's Costolo is planning on making "Twitter a better Twitter", one problem he might run into, is the fact that Twitter's popularity has increased as it remain in a lightweight platform.  Will users tolerate major change? Only recently have there been some subtle UI modifications.
Twitter can play the eCommerce card in the meantime however. According to a Re/code report last month, Twitter is reportedly preparing to launch a service called "Twitter Commerce" that would allow users to purchase things straight from the service, via official company tweets. Re/code also said that the firm appears to be partnering with at least one e-commerce firm, Fancy, to add another revenue stream to its books. In this scenario, all payments and tracking would be handled within Twitter's own app.
Warwick Business School's, Dr Sotirios Paroutis believes the US tech firm could still be in it for the long haul. Dr Paroutis believes the 24 per cent drop in Twitter's share price, was partly because it had become over-valued. "The long term prospects could be positive as long as Twitter can rationalise its costs and continue to grow revenue in the next few quarters," said Dr Paroutis.
Twitter's revenue rose 110 per cent last year to reach $665 million (£407.4 million) and Dr Paroutis feels the market's reaction to the Californian company's results was also affected by Facebook's extraordinary quarterly performance, revealed just days earlier. "The losses do not mean Twitter's business model does not work" the Associate Professor of Strategic Management said.
In some respects, Twitter had to prove its business model worked and going to IPO helped put its business case forward. Now it is facing the scrutiny of the investors and the market. "The losses are significant, but Twitter is growing its revenues quite quickly, 110 per cent year-on year. Once it has sorted out its R&D and acquisitions costs the firm will be in a better position. The other challenge is that Twitter needs these new innovative products to be utilized by users and advertisers. In other words, while it is doing well, it needs to do better – and faster – to keep its advertisers, users and investors interested".
That last point hits the real Twitter issue on the head. All these social platforms need users to remain committed and viable and they are all going after the same advertising spend. Facebook for example has millions more per user than its rivals. While completion will be fierce for that shrinking Ad spend, can Twitter hold its own and grab its share of a shrinking pie?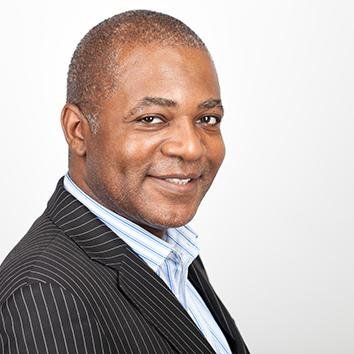 Hayden Richards is Contributor of IntelligentHQ. He specialises in finance, trading, investment, and technology, with expertise in both buy-side, sell-side. Contributing and advising various global corporations, Hayden is a thought leader, researching on global regulatory subjects, digital, social media strategies and new trends for Businesses, Capital Markets and Financial Services.
Aside from the articles, interviews and content he writes for IntelligentHQ, Hayden is also a content curator for capital markets, analytic platforms and business industry emerging trends. An avid new media explorer Hayden is driven by a passion for business development, innovation, social business, Tech Trading, payments and eCommerce. A native Trinidadian, Hayden is also a veteran, having served with the Royal Air Force Reserves for the past 10 years.
Follow Hayden on Twitter @HaydenARichards, linkedin.com/haydenhrichards and http://www.scoop.it/u/hayden-richards