Israel's capital Tel Aviv is now home to thousands of tech start-ups. Tel Aviv is competing on a global scale with other emerging tech ups such as Berlin, Moscow, New York and of course London. They are all vying to claim the title of the new Silicon Valley. Big brands such as Microsoft have taken notice. Microsoft has installed its premiere Startup accelerator in Tel Aviv providing them with a funky workplace mentors and its software suite. The new accelerator is a first for Microsoft, but we have a long history of supporting early stage startups," said Tzahi "Zack" Weisfeld, Senior Director of Business Development & Strategy at Microsoft's Israel development center.  "The operational model we've constructed will enable startups to focus on creating world-class products and services and take a significant leap into the global marketplace."
The Israeli city now has an enviable reputation for hosting high end tech firms. Since 2009 there have been 63 NASDAQ listed companies there which is more than China India and Europe. It's a city known to take risk is also equipped with an excellent funding system. Israel is a country of immigrants — there are over 70 nationalities represented in the country. Two out of every three Israelis are newcomers, or the children or grandchildren of newcomers. Immigrants are natural risk takers since they are willing to uproot themselves and start over.
According to the start-up ecosystem report 2012 which was carried out by Start-up Genome and Telefonica digital, puts Tel Aviv on par Silicon Valley. The report also noted Tel Aviv start-ups tend to punch below their weight when it comes to tackling larger markets. Israeli startups tackle 46% smaller market than their peers in Silicon Valley. They are 5% less likely to tackle $1B – $10B, and 33% less likely to tackle $10B+ markets.
The Caliber of Israeli startups is quite high, take Ginger for example. Ginger is one of the most impressive and brilliant startups in Tel Aviv. It  is a leading natural language learning company that offers a host of tools that help native and non-native English speakers better express themselves in written language. Founded in 2007, the company has raised nearly $21 million.
Avishai Abrahami explains in an entrepreneur what make Tel Aviv startups so special:
"The Israeli startup recipe has been well-documented: concentrated tech clusters, a global outlook from the get-go, useful skills gained in mandatory military service, a healthy dose of "chutzpah" and, voila, a tech hub is born. But there's an oft-missed component that may be even more important to the sustained success of Silicon Wadi. The secret ingredient of the Israeli startup world is "paying it forward." 
They all are positioning themeselves for high profile acquisitions, such as recent examples  Waze snapped up by Google and Snaptu picked up Facebook. Then there is Content recommendation service Outbrain who is expected to go public at a $1 billion value. The firm is expected to try to raise approximately $200 million to $300 million. These developments does beg the question if Tel Aviv is second only to Silicon Valley in terms of prestige, why have we not seen a large scale migration to that locale?
Image Credit: Spencer Waldron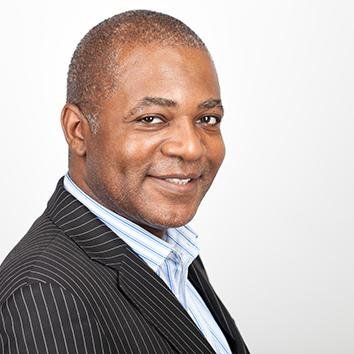 Hayden Richards is Contributor of IntelligentHQ. He specialises in finance, trading, investment, and technology, with expertise in both buy-side, sell-side. Contributing and advising various global corporations, Hayden is a thought leader, researching on global regulatory subjects, digital, social media strategies and new trends for Businesses, Capital Markets and Financial Services.
Aside from the articles, interviews and content he writes for IntelligentHQ, Hayden is also a content curator for capital markets, analytic platforms and business industry emerging trends. An avid new media explorer Hayden is driven by a passion for business development, innovation, social business, Tech Trading, payments and eCommerce. A native Trinidadian, Hayden is also a veteran, having served with the Royal Air Force Reserves for the past 10 years.
Follow Hayden on Twitter @HaydenARichards, linkedin.com/haydenhrichards and http://www.scoop.it/u/hayden-richards