Seedrs: A platform to invest in Start-ups Intelligenthq
Investing in start-ups can be a risky business for those that do not know what they are doing. It can also be exceptionally rewarding financially for those that select the right organisations to invest in, as well as giving great ideas a chance to get off the ground. Of course, no one can predict the future and know which companies are going to make it and which not, but having a better sense of which companies are more likely to crash and burn can help you tremendously in avoiding terrible investment decisions, while aiding you to support organisations that really do have the potential to make it for the long haul.
For many would-be investors in start-up organisations, Seedrs may be an excellent place to start. Seedrs is a platform that is accessed online that helps investors to be able to find great start-up organisations in which to place their funds. One of the great things about this platform is that people can invest as little or as much as they like, and this means that risk is reduced, since investors can gauge the level of risk they are prepared to take without being committed to investing a set minimum amount. Start-up businesses present information on the platform and are in this way able to raise seed capital from independent investors, but also from their friends, family and members of their community and/or networks.
Seedrs has tasked itself with meeting two main objectives. The first is focused on the start-up companies themselves, and the aim is to transform the world of start-up organisations by providing the Seedrs platform on which organisations can post information to try to raise funds from investors. The investors found can also provide mentoring, support and advocacy for new companies that are just trying to get off the ground. More importantly in terms of actual investors, the second goal focuses on providing ordinary people the chance to invest in the start-ups that they are interested in. This also allows them to "get exposure to the returns from a portfolio of start-up investments" which traditionally individuals may not have had that much access to.
The Seedrs platform holds information for businesses that it researches to make sure that the organisations are really doing what they say they plan to. Individuals that want to invest are able to invest as little as £10 in businesses, and if these businesses do not reach their targets on Seedrs then the money is returned. There are shareholder agreements in place with the start-up businesses to make sure that all investors get regular information from the companies that they invest in on progress, and so that investors have the right to vote. The legal side of things is also all taken care of, which means that investing is very easy with Seedrs.
Of note, Seedrs provides some very helpful information on what to look for in start-ups to be able to choose organisations that will be most likely to succeed. Start-up campaigns on Seedrs are also focused on addressing the same information so that it is easy for investors to see what they are looking for. Specifically, Seedrs recommends looking at the idea that the organisation has and assessing whether or not the solution that the company is proposing is the right one to be able to solve the issue at hand. Seedrs also suggests that investors ask themselves whether the time is right for the solution and/or business and whether the problem that they are trying to solve is clear. Secondly, Seedrs recommends looking at the team itself. After all, it is the team that will drive the business to succeed or not. In particular, Seedrs suggest looking at the levels of experience of the team members and whether they have the know-how to deliver the idea. Passion and dedication should also be assessed, in the view of Seedrs. All importantly, Seedrs suggests that another key area for review is to look at the business model and how the company plans to monetise the business. Understanding the viability of the monetisation strategy presented is important. It is easy to put figures on paper, but looking realistically at whether these are achievable or not is critical. By following these three helpful tips, investing in start-ups may be easier for you than in the past.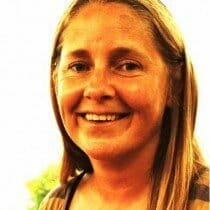 Paula Newton is a business writer, editor and management consultant with extensive experience writing and consulting for both start-ups and long established companies. She has ten years management and leadership experience gained at BSkyB in London and Viva Travel Guides in Quito, Ecuador, giving her a depth of insight into innovation in international business. With an MBA from the University of Hull and many years of experience running her own business consultancy, Paula's background allows her to connect with a diverse range of clients, including cutting edge technology and web-based start-ups but also multinationals in need of assistance. Paula has played a defining role in shaping organizational strategy for a wide range of different organizations, including for-profit, NGOs and charities. Paula has also served on the Board of Directors for the South American Explorers Club in Quito, Ecuador.