Interview with Ilma Nausedaite: Email Marketing software for Small Businesses
Ilma Nausedaite works for MailerLite, the email marketing software company that is revolutionising the world of email marketing.  MailerLite is a Lithuanian company that began in 2010, having as its source of inspiration the book 'Rework' by Basecamp.  In their first year their revenue was 1,652 EUR but in 3 years they hit their first million. It's easy to use drag and drop software has attracted 152,362 businesses, start-ups and freelancers around the world. Mailerlite sends more than 1 billion emails every month.
Intelligenthq interviewed Ilma Nausedaite about her hourney with MailerLite
Can you tell us about you, education and your career?
I have Master's degree in international marketing. As far as I can remember I was pulled to travel and connect to people. And throughout my career in the banking sector, art industry and now co-managing IT company, my work was always very closely related to building relationships with customers.
I love traveling and use travel as inspiration for my everyday work, and better understanding of the diverse culture that we live in these days.
You are managing Marketing for Mailerlite, can you tell us about it?

Our approach is very straightforward. We focus on our existing customers. We believe that relationship with a customer is the most valuable currency nowadays.
Recommendations from the peers are the best marketing tool company can ask for. We figured that people who come to us, because their friends recommended us, they tend to use our tools more, and then bring more business to us. From our point of view – showing the best care for our existing clients is a no brainer.
We send weekly newsletter to everyone, with tips on growing subscribers list, best email marketing practices. We also have support team that works 24/7 and speaks 8 languages. To stay connected to our clients once a month every team member works in customer support role. That way our customers get access to designers, marketing team and co-founders.
How does Mailerlite work?
MailerLite is SaaS (Software as a Service). We offer intuitive drag-n-drop editor to create newsletters. Afterwards people send them and monitor results.
At the moment we have more than 150,000 customers from all over the world. From small business and start-ups to UEFA, BirkenStock, GoPro and other well known brands.
What are the USPs you offer to companies that differentiate you from the competition?
We are a design and client oriented company. That means our software is incredibly easy to use. Every new features is well thought through. There is no need for coding knowledge, just drag & drop. We care for the aesthetics of your email so we provide consultations about that. We share a collection of the best email campaigns for inspiration.
When you need to communicate a message to your subscribers list, we are here to help you do that in the most pleasant way.
Ilma Nausedaite
What was and is Mailerlite road to growth and success?
MailerLite journey started in mid of 2011. The beginning was slow and took a few years to build trust and enter international markets.
The breakthrough happened when we made a decision to be authentic. After some time of hiding behind the big company image and compete with big US based companies, we figured that sharing our story with the world may be a better choice.
It gave us a competitive advantage. Now our customers know that we understand their struggles growing SB and start ups. We can not only relate, but also share our experience and lessons we learned.
This simple decision grew our business, set standards for our work culture and is a driving force for the future. Now we are a remote team of 23 talented people that are based from Brasil, to Lithuania and New Zealand.
Why should Small Businesses and startups use Mailerlite?
We built a tool that helps SB and startups tell their story to their customers in an easy and design friendly way. Anyone using our software can vouch for ease of usability and of course our customer support.
Email marketing is going through a lot of disruption as social media and social chat takes over how do you see it evolving?
Make a guess who is the biggest email sender in the world? … Facebook! That is their way of bringing inactive users back to their platform. Clearly it works.
I do believe that email and social media is a marriage made in digital heaven. One cannot live without the other. Social media is a great way to find leads and grow your subscribers lists. Email on the other hand is a great way to direct attention to your social media channels. One feeds the other one.
Mailerlite
How do you intend to direct you product towards mobile as it takes over most of the internet traffic and business operations?
We are very aware that 50% if not more emails are read on mobile devices. So for starters, every email sent using MailerLite platform is automatically customized to look good on any mobile device.
This month we are also launching MailerLite mobile app to our customers. It will make it easy to create and fire emails on the go.
We are watching industry and listening to our clients' needs closely. As a small company we have capability to respond to industry changes quicker, ensuring our clients get to take advantage of new opportunities.
What is next for Mailerlite, your products and new releases in the pipeline?
We will focus on doing what we do best – keeping our existing clients at the center of our growth and development.
Currently we are working on creating integrations with e-commerce and CRM services. We are also looking into releasing more automation tools, and features that would help our customers grow their subscribers list.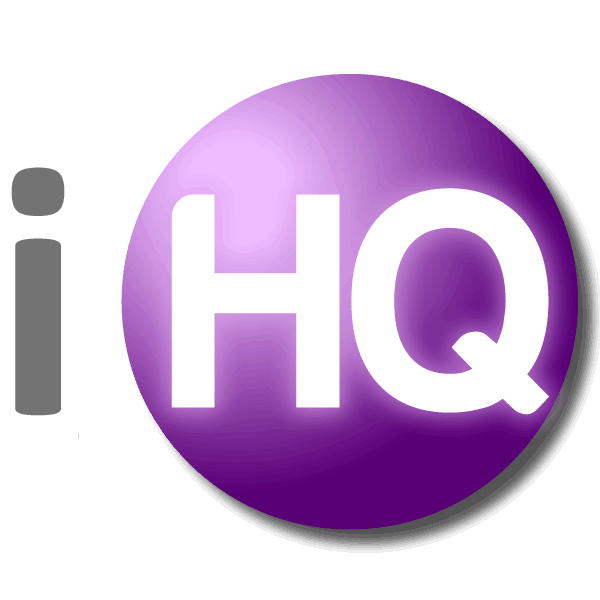 IntelligentHQ Your New Business Network.
IntelligentHQ is a Business network and an expert source for finance, capital markets and intelligence for thousands of global business professionals, startups, and companies.
We exist at the point of intersection between technology, social media, finance and innovation.
IntelligentHQ leverages innovation and scale of social digital technology, analytics, news and distribution to create an unparalleled, full digital medium and social business network spectrum.
IntelligentHQ is working hard, to become a trusted, and indispensable source of business news and analytics, within financial services and its associated supply chains and ecosystems.