As blockchain goes mainstream and is expected to be used in practically every industry by 2025, the skills gap remains a key problem. That is why at Intelligenthq Academy, they have launched the online best selling blockchain course: Blockchain for Business – Business Strategies and Applications, for those leaders trying to change the world with blockchain technology.
Blockchain brings some of the greatest benefits industries have seen in years. It is secure, efficient and makes the middle-man figure obsolete. The benefits are well-known, but this technology is complex and still in its early days. And with IT skilled workers in high demand and blockchain positions unfilled, learning how blockchain works and how businesses can benefit from it is almost a must-do in today's digital transformation frenzy. That is the vision behind Intelligenthq Academy's best selling blockchain course Blockchain for Business – Business Strategies and Applications course. A course for all those entrepreneurs, business leaders and enthusiasts who are trying to be at the top of the blockchain revolution.
What Best Selling Blockchain Course – Blockchain for business – Business Strategies and Applications Course Offers
The big questions remain unanswered for many business owners: What is blockchain in a nutshell? What type of business models can blockchain be applied to? Intelligenthq Academy's Blockchain for business – Business Strategies course introduces the basic concepts of blockchain and it provides the student with examples of concrete prototypes being implemented & tested including research and development. Students will have the chance to look at case studies, and what is needed to adopt it in their organisations. Visit Intelligenthq Academy to know more.
All these invaluable insights will be provided through webinars with experts, and weekly interactive sessions. Led by world-renowned blockchain expert and serial entrepreneur Dinis Guarda and using the latest education technology solutions, students will have access to top industry experts online and tailored content.
"Blockchain and 4IR technologies keep changing, leading to continually emerging trends. There will be a need to adapt quickly, participating fully in the new innovation cycles, creating new business models, products and services and re-skilling the labour force. The present digital transformation changes are so deep that there has never been a time of greater promise or potential for peril. So how can businesses be transformed by this context?" Dinis Guarda.
Why enrol
Blockchain is an unstoppable force that is impacting business, government and organisations and the very way we live and work.
Get a basic understanding of the blockchain and forthcoming technologies like AI, IoT and their impact on the world. And special learn how to use the best of its tech solutions to solve specific problems and issues.
Get an overview of how and why blockchain is impacting how we do business, organise countries, organise data, supply chain, finance, energy, identity and even relate to each other.
Learn how to benefit from the use of blockchain and how to make your business prosper with its help.
Startups and entrepreneurs lead the innovation, though big companies are starting to invest more in this technology of the future. Facebook and a dozen high-end companies such as Uber, Spotify, Lyft –the list goes on– are building a massive payments system on a blockchain. But blockchain is not only disrupting the financial industry but virtually every industry. The insurance sector saw tech giant IBM release their blockchain-built openIDL network with the American Association of Insurance Services, automating insurance regulatory reporting and streamlining compliance requirements. Blockchain is disrupting almost every industry and go-to industry leaders can be at risk of lagging behind if they don't embrace it.
Blockchain is an emerging technology that businesses must look at, understand and implement. Blockchain is a distributed, decentralised, public ledger where all transactions are recorded and kept safe.
What the students are saying about Intelligenthq Academy's Blockchain for business – Business Strategies and Applications
"After graduating from University I wanted to know more about blockchain and what are the potential opportunities to use this tech. The course was really formative and the teachers were always available to answer my questions."  Oliver Preston, UK
"At my company, we are trying to see different tech solutions for storing data securely and we have always heard about blockchain. I did this course to see if it is something we could eventually take into consideration and definitely got the answers we were after. Now we are hiring a new blockchain dev!" Emma Cornell, Australia
"Wanted to know more about new tech and solutions to see which one would be the right one for me (soon-to-be entrepreneur here) and this 4IR course is basically what I was looking for. Great material, presentations and accessible for newcomers!" Francesco Di Sola, Italy
Why choose Intelligenthq Academy courses
Our courses from leading researchers and influencers of the industry will introduce you to the exciting, high-demand field of Digital Transformation, AI, Blockchain and Cybersecurity.
Tailored premium courses
Experience a flexible but structured approach to online education as you learn around your schedule. Enjoy a personalised and supported online learning experience
Our expertise
Created by the team that includes industry influencers, university lecturers, CEO, government advisory board and book writers
Why you should enrol
There are no formal education or background requirements. While we strongly encourage global participation, please note that all courses are taught in English.
What do you want to learn
Get an in-depth understanding of modern technologies and trends and learn how to apply them to accelerate your business.
Enrol now to know more about Intelligenthq Academy's best-selling Blockchain course and be at the forefront of this revolution.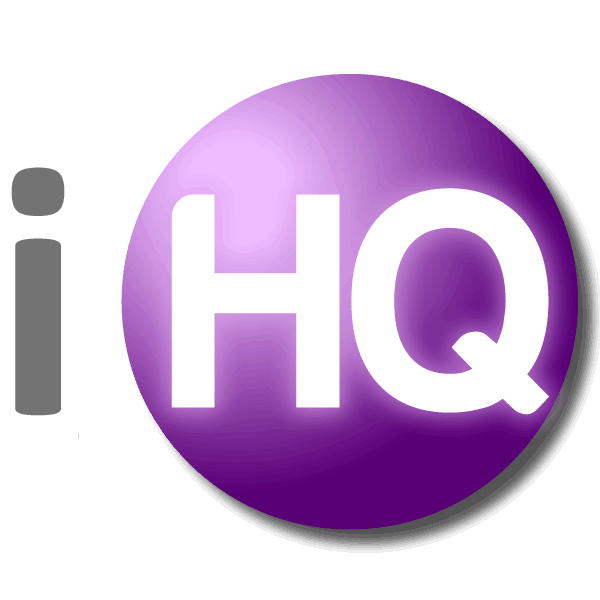 IntelligentHQ Your New Business Network.
IntelligentHQ is a Business network and an expert source for finance, capital markets and intelligence for thousands of global business professionals, startups, and companies.
We exist at the point of intersection between technology, social media, finance and innovation.
IntelligentHQ leverages innovation and scale of social digital technology, analytics, news and distribution to create an unparalleled, full digital medium and social business network spectrum.
IntelligentHQ is working hard, to become a trusted, and indispensable source of business news and analytics, within financial services and its associated supply chains and ecosystems.