Schwab Foundation Intelligenthq
This is a Part 3 of a Guide we are creating in the IntelligentHQ Series on Social Entrepreneurship Foundations. In these series of articles we will be highlighting the top international Foundations focused in social business and social entrepreneuship.
Schwab Foundation for Social Entrepreneurship
Social entrepreneurs looking for support to drive their social innovation forward may wish to look no further than the Schwab Foundation, or at least consider it on their list of possible opportunities for gaining help. The Schwab Foundation for Social Entrepreneurship was founded in 1998 and is headquartered in Cologny-Geneva in Switzerland. The organisation aims to promote social entrepreneurship and to foster and nurture social entrepreneurs, given their important role in catalysing social innovation and progress in society. However, what the organisation does not do is give grants or invest financially in organisations of its selected social entrepreneurs.
Mostly the Schwab Foundation acts as a community and serves to highlight what social entrepreneurs are doing. One of its main goals is to select between 20 and 25 social entrepreneurs from around the world each year, and it does this through its Social Entrepreneur of the Year competition. The organisation posts the profiles of these selected social entrepreneurs online. In addition to the competition, there are already 260 social entrepreneurs that are an integral part of the Schwab Foundation community. These people are located across the globe and the community serves to encourage peer to peer exchange among the social entrepreneurs. The Foundation works to connect social entrepreneurs and it holds regional and global meetings at a World Economic Forum. These forums provide excellent opportunities for networking connections to be made. As well as the support already mentioned, the organisation also works to support young social entrepreneurs with a forum specifically targeted at those under the age of 40, the Forum of Young Global Leaders. It also works with Harvard University, Stanford University and INSEAD to make sure that scholarship opportunities can be available for selected social entrepreneurs.
The organisation was founded in 1998 by Klaus Schwab and his wife Hilde. They provided an endowment for the Foundation to promote entrepreneurial solutions with social commitment designed to impact at a grassroots level. Klaus Schwab also created the World Economic Forum in 1971, bringing together a community of world leaders to improve the state of the world. Leaders at this forum come from the worlds of business, academia and government. The two entities are separate from one another and have different boards. However, they do work together relatively closely to achieve mutual goals.
The following video gives an overview of Schwab Foundation and the types of entreprises they support:
For those that want to get involved with the Schwab Foundation it is necessary to apply to the aforementioned competition. Applicants are expected to complete the application form and submit requested information such as a CV, income statements and other items. There are certain criteria that the foundation looks for when selecting people into the Foundation Network. These include the ability of the social enterprise to be able to produce transformative social change, which may be achieved through a new product or service, a new production or distribution method, a new labour supply, reformulating a product for a population and new organisational structures or funding models. Another is organisational sustainability, including financial sustainability, but also a business model that is demonstrably sustainable and which has a proven track record. The organisation will not consider start ups or pilot projects, and applicant organisations must have three years of operations under their belt before being able to apply.
Transformational change and sustainability are not the only criteria for consideration. For example, the organisation must have the ability to have either a proven social or environmental impact. Organisations must be able to demonstrate this by having monitoring and evaluation processes and systems in place, and they need to be able to show how this impacts decision making and improvement of what the organisation does. Additionally, the reach and scope of the social entrepreneur's project needs to have already extended beyond its initial location, and to be further scalable. The social entrepreneur needs to be okay with sharing tools, approaches and techniques with others. Finally the candidate has to be able to demonstrate that he or she is able to act as an ambassador for social entrepreneurship.
The rewards for being able to demonstrate a strong candidacy are high in terms of social entrepreneurs being able to further their own causes and showcase what they are doing. For social entrepreneurs that are at the right level, it may be well worth the effort needed to apply in order to become accepted into the foundation.
Intelligenthq Series on Social Entrepreneurship Foundations Part 1- Skoll Foundation
Intelligenthq Series on Social Entrepreneurship Foundations Part 2 – Ashoka Foundation
Intelligenthq Series on Social Entrepreneurship Foundations Part 3  – Schwab Foundation
Intelligenthq Series on Social Entrepreneurship Foundations Part 4 – UnLtd
Intelligenthq Series on Social Entrepreneurship Foundations Part 5 – The Esmée Fairbairn Foundation
Intelligenthq Series on Social Entrepreneurship Foundations Part 6 – Jasmine Social Investments
ntelligenthq Series on Social Entrepreneurship Foundations Part 7 – The Bill and Melinda Gates Foundation
Intelligenthq Series on Social Entrepreneurship Foundations Part 8 – The Ellen MacArthur Foundation
Intelligenthq Series on Social Entrepreneurship Foundations Part 9 – The Clinton Foundation
Intelligenthq Series on Social Entrepreneurship Foundations Part 10 – The  Young Foundation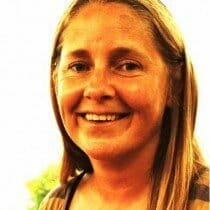 Paula Newton is a business writer, editor and management consultant with extensive experience writing and consulting for both start-ups and long established companies. She has ten years management and leadership experience gained at BSkyB in London and Viva Travel Guides in Quito, Ecuador, giving her a depth of insight into innovation in international business. With an MBA from the University of Hull and many years of experience running her own business consultancy, Paula's background allows her to connect with a diverse range of clients, including cutting edge technology and web-based start-ups but also multinationals in need of assistance. Paula has played a defining role in shaping organizational strategy for a wide range of different organizations, including for-profit, NGOs and charities. Paula has also served on the Board of Directors for the South American Explorers Club in Quito, Ecuador.