Intelligent Top 50 Social Media Tools Part 1
It is a well-accepted fact that social media marketing is something that all businesses must do if they wish to engage customers and succeed in the current market place. Yet there are literally hundreds of social media tools out there that can be used. How is it possible to know which the best are? The best advice is to go for tools that are recommended by the pros. In this two part series we bring you our top 50 social media tools that are recommended by the pros. There are tools recommended by the reputable blog Moz, Social Media Examiner and PR Daily, among others. In Part 1 we review the top 25 tools.
1. TweetDeck – TweetDeck is a free tool that Twitter provides, allowing organisations to coordinate several Twitter accounts at once. It saves time of logging in and out of different profiles.
2. HootSuite – this is thought of as a social media management dashboard allowing the measurement of a variety of networks and profiles all at once. It is good for those that are marketing via many social media tools.
3. LinkedIn Connected – this is an app that allows people that are using LinkedIn to strengthen relationships and stay present in the minds of those who are the most important.
4. Tweet Life – this is a feature of a tool that is called Sysomos. It provides the opportunity for its users to see who the influencers are when a tweet is made, allowing the user to prioritise the building of relationships.
5. Post Planner – this tool allows its users to schedule Facebook updates in advance, and it also gives lots of helpful ideas for statuses. It is an app built inside Facebook.
6. PhotoSync – for those that are sharing photos frequently this pp allows photos to be shared between a computer and mobile device as long as they are using the same wifi. This is good for uploading photo files. It allows easy upload of large photo files.
7. Buffer – great for sharing any page that you are reading – Buffer can share scheduled posts for you during the whole day.
8. Tagboard – this is a hashtag based search engine that provides the opportunity to see mentions and content across a lot of social platforms for different hashtags.
9. BuzzSumo – this tool helps with researching and analysing what is going on in a particular industry which is particularly helpful for content research.
10. EveryoneSocial – an app which is a great tool to help organisations to engage their employees as social ambassadors for the company. Employees can find content they can share with their followers.
11. Nimble – this product helps people to be able to identify and engage with the most important contacts when a person has a lot of different contacts and is finding it hard to pick out the most important. It also tracks leads and prospects.
12. BuzzFork – this is a tool used on Twitter than helps a person to get their profile in front of Twitter users, based on shared interests, which it figures out by using an algorithm.
13. NeedTagger – this tool finds conversations that are related to topics that you are interested in, allowing you to engage.
14. Sprout Social – this is a social media management tool allowing businesses to find new customers and increase the social media presence
15. SocialBro – people are able to analyse their Twitter Community using this tool, allowing obstacles to be broken down with followers.
16. PageLever – focusing on Facebook, this tool offers analytics, publishing, monitoring and reporting tools related to Facebook pages. It provides better information than Facebook.
17. Chase's Calendar of Events – this is an online calendar that provides the theme of the day which gives great ideas for content.
18. Process Street – the tool provides a checklist to make sure that the content that you produce is more engaging and shareable by others.
19. Pablo – this tool is for designing and sharing images for social media posts quickly and simply, including adding text and logos and resizing.
20. Atomic App – the app works to assess whether content that has been written will be appealing to the audience, including reviewing the emotional draw of the title.
21. Quill Engage – this is for those that use Google Analytics, and it works to email a summary of data, including where traffic came from in the previous week and which post got the most traffic.
22. BulkBuffer – this is used for uploading items to Buffer in bulk – great for sharing content from a large source in particular.
23. OfferPop – helps with the planning of social media promotions, giving options for promotions ranging from Pinterest contests to Twitter sweepstakes
24. Followerwonk – this helps with finding keywords from Twitter bios which makes it easier for identifying new followers.
25. Pulse – an app that delivers news direct from influencers that are interesting to you in one place.
Intelligent Top 50 Social Media Tools Part 2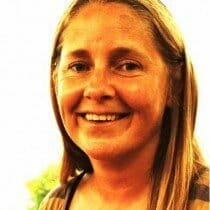 Paula Newton is a business writer, editor and management consultant with extensive experience writing and consulting for both start-ups and long established companies. She has ten years management and leadership experience gained at BSkyB in London and Viva Travel Guides in Quito, Ecuador, giving her a depth of insight into innovation in international business. With an MBA from the University of Hull and many years of experience running her own business consultancy, Paula's background allows her to connect with a diverse range of clients, including cutting edge technology and web-based start-ups but also multinationals in need of assistance. Paula has played a defining role in shaping organizational strategy for a wide range of different organizations, including for-profit, NGOs and charities. Paula has also served on the Board of Directors for the South American Explorers Club in Quito, Ecuador.