Fresh from raising  raising a further $11.5m on LSE AIM, blur Group has launched a new technology platform, blurSense which allows businesses large and small to expand their client base globally at the touch of a button. The premise is a simple one, blur connects buyers and sellers of services globally across the creative, IT, legal and accountancy fields – essentially levelling the playing field between big business and SMEs.
Operating in over 140 countries worldwide, and with offices in the US and UK, blur Group has set its sights on becoming the Amazon of the business services world – providing an s-commerce (services commerce) platform much in the same transparent and efficient way that a consumer shops online. Where e-commerce sites have fundamentally changed the way in which consumers buy day-to-day products, blur Group is seeking to alter the way businesses buy core services, reducing overheads and streamlining the procurement process to save time and money.
The company was set up by Philip Letts.  Philip is the Founder, Chairman and Chief Executive Officer of blur Group. He has run a string of high profile web ventures operating across the US and Europe. In 1998 he co-founded Beenz.com, a marketing services Marketplace focused on global loyalty and rewards. This was later sold in 2001 to Carlson Marketing Group. In 2000, he was recruited by Silicon Valley legend, Bill Draper, to become one of the first British CEOs to run an established Valley business: Tradaq, one of the largest B2B Exchanges and a US public company.
Following this Philip returned to Europe as CEO of Surfkitchen, which was recently sold to Teleca. Philip then decided to focus on a new enterprise, embracing the Open Source software principles. This laid the foundations for blur Group. blurSense mines extensive expert and project information and combines this with intelligent learning algorithms to provide an automated way to rank and match pitches with projects.
The intelligent app could prove foundational for blur Group in its pioneering drive to use its industry changing Cloud platform to architect and automate the entire business services process from project submission to solution: with service provider discovery and selection, procurement, project management, rating and payments.
Features of the app include:
Self learning algorithm automates recommendations based on experiential criteria
Algorithm increases in accuracy as new data sets are introduced
Analytic Hierarchy Process (AHP) creates an automated decision making model
Bayesian advanced engine breaks down complex decisions into a hierarchy of more easily comprehended criteria
 Higher standard of pitches for customers as service providers understand the factors that affect their blurSense score.
blurSense not only provides accurate trust ratings within the Exchange, but because of the scale of projects, customers and experts running through the engine, it constantly improves its accuracy and relevance.
Philip Letts, CEO said "blurSense brings a new generation of intelligent apps to the Exchange platform. Introducing ratings and reviews to a b2b platform is a key component of s-commerce: now blurSense can be used to further automate pitch and project matching at scale. The self-learning algorithm is one of blur's most innovative pieces of platform technology to date and will result in shorter pitch review timelines, as well as an even better experience for all Exchange users."
blurSense furthers blur Group's position as first mover in the $2tn s-commerce market. The rapid growth of experts and customer projects, with 1,000 new businesses adopting the Exchange each month, ensures that the dataset is scaling constantly and retains a competitive stronghold.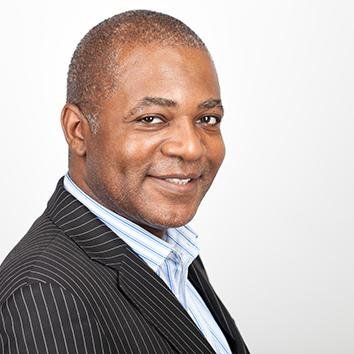 Hayden Richards is Contributor of IntelligentHQ. He specialises in finance, trading, investment, and technology, with expertise in both buy-side, sell-side. Contributing and advising various global corporations, Hayden is a thought leader, researching on global regulatory subjects, digital, social media strategies and new trends for Businesses, Capital Markets and Financial Services.
Aside from the articles, interviews and content he writes for IntelligentHQ, Hayden is also a content curator for capital markets, analytic platforms and business industry emerging trends. An avid new media explorer Hayden is driven by a passion for business development, innovation, social business, Tech Trading, payments and eCommerce. A native Trinidadian, Hayden is also a veteran, having served with the Royal Air Force Reserves for the past 10 years.
Follow Hayden on Twitter @HaydenARichards, linkedin.com/haydenhrichards and http://www.scoop.it/u/hayden-richards