Next Bank Madrid has named nine finalists for the first edition of "Innotribe Startup Disrupt" competition, to be held during the Next Bank Madrid conference on June 25th.  Next Bank Madrid is a collaborative conference about innovation, transformation and startup disruption in Financial Services. Next Bank Madrid is organised by finnovista, with the support of Next Bank, the global collective of innovation professionals in Financial Services and Innotribe. Launched in 2009, Innotribe is SWIFT's initiative to enable collaborative innovation in financial services.  Innotribe presents an energising mix of education, new perspectives, collaboration, facilitation and incubation to professionals and entrepreneurs who are willing to drive change within their industry.
It fosters creative thinking in financial services, through debating the options (at Innotribe events) and supporting the creation of innovative new solutions (through the Incubator, Startup Challenge and Proof of Concepts (POCs).
From more than 40 applications, the nine selected Fintech startups have the opportunity to pitch their business to an audience of the financial industry's most influential executives, entrepreneurs and investors.  The winner will receive a demo slot at the Innotribe space at Sibos, taking place 16-19 September 2013 in Dubai. The winner will also receive startup acceleration services from Wayra, Telefonica's accelerator and Area 31, IE Business School's startup incubator in Madrid.
The Finalists are:
Bull4All – an online platform that offers investors financial advice and strategies on investment portfolios.
Captio – a platform for managing expenses, consisting of an app that scans and automatically extracts data from receipts and allows to automate the approval process.
Fintonic – a free online personal finance service that helps users better understand how they spend their money and gives them advice to make the most out of their income.
Glownet – a payment and event management solution  that offers a cashless payment system from RFID chips through easy to use readers to a cloud based datahub.
Kantox – a marketplace where companies can look for and find others companies to exchange foreign currencies spot and forward without the intermediation of banks.
Licous – a global B2B payment platform where businesses can compensate and settle their commercial debts.
swaPay – a mobile payment method based in the generation and reading of QR and NFC combined with a loyalty and acquisition system
Tradeslide – a gamified trading platform that allows traders to have their skills independently validated.
TwitterTransfer – an application that allows money transfers between individuals through twitter.
Matteo Rizzi, co-founder of Innotribe said: "The quality of startups that applied to Innotribe Startup Disrupt made the selection of the final nine really challenging, and it was great to see such a wide range of startup businesses in Spain. We can expect to see some exciting pitches at Next Bank Madrid with some new innovative ideas that are set to change the face of the industry."
Fermin Bueno, organizer of Next Bank Madrid said: "The selection of the finalists was not easy as we have received more than 40 registrations with very high quality. Next Bank Madrid attendees can expect some great pitches and a lot of disruptive ideas. It is good to see that most of these startups have set-up their business from the beginning on a global scale. The industry should watch closely what happens in Spain as these disruptive companies are really capable to transform Financial Services globally."
Source: Innotribe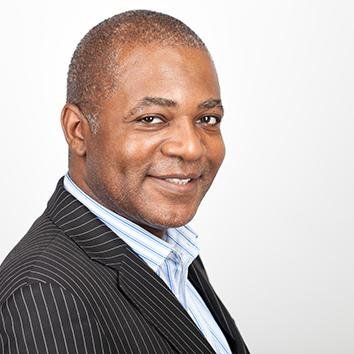 Hayden Richards is Contributor of IntelligentHQ. He specialises in finance, trading, investment, and technology, with expertise in both buy-side, sell-side. Contributing and advising various global corporations, Hayden is a thought leader, researching on global regulatory subjects, digital, social media strategies and new trends for Businesses, Capital Markets and Financial Services.
Aside from the articles, interviews and content he writes for IntelligentHQ, Hayden is also a content curator for capital markets, analytic platforms and business industry emerging trends. An avid new media explorer Hayden is driven by a passion for business development, innovation, social business, Tech Trading, payments and eCommerce. A native Trinidadian, Hayden is also a veteran, having served with the Royal Air Force Reserves for the past 10 years.
Follow Hayden on Twitter @HaydenARichards, linkedin.com/haydenhrichards and http://www.scoop.it/u/hayden-richards