By The Soho Loft ICO Research Team
Today, the sharing economy is among the leading business segments that are growing fast. It enables people to rent property or hire services for use by other people. Some companies that are maximizing the sharing economy using online include Airbnb that enables travellers to lease sections of their houses or apartments instead of using hotel rooms. In the transport sector, Uber serves as a proxy for cabs while RelayRides enables users to borrow cars from their neighbors per day or for hours.
But this conventional approach to the sharing economy has its weaknesses. A major challenge is the high fees users have to pay to use these platforms which hurts the users while benefiting the companies. Further, the centralized nature of these platforms leaves no room for users to influence priorities. This has led to some companies abusing their power to access customer data without their knowledge.
Several ICO projects have been launched on blockchain networks to address these problems. When done, these projects are likely to be less costly, they promise high transparency and will remove the need for middlemen. Here are 4 ICOs that will boost the global sharing economy.
1. Coinnect
Coinnect ICO project seeks to build a platform that will shift the future sharing economy. The project will leverage cryptocurrency tokens and blockchain in a model that allows the global ecosystem to exchange value, services, and talents freely. As an integrated platform, Coinnect will enable people to search, rate, and book services as well as enable them to make payments using tokens in real time.
Coinnect will have a video communication feature that will allow users to share live content on one to one or even hold group sessions. On a higher level, it will be possible for users to provide support and advice using Coinnect's messaging services. Users can also share trainings, lessons, performances, and any other live content on the platform. Those who share value with others will receive payment in the form of cryptocurrency tokens.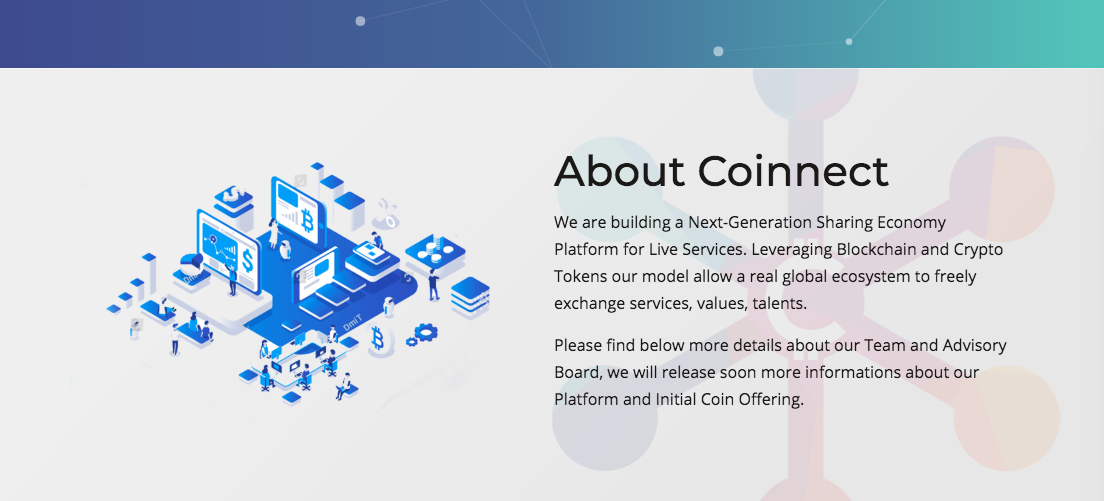 2. DOVU
DOVU is an ICO project developed on the Ethereum platform that connects data providers with consumers. Its token, DOV, serves as a reward to companies and individuals who share mobility data or make important changes to the way people travel. The DOVU ecosystem allows users to spend the tokens they earn on purchasing travel-related services and products on the platform.
Users can also develop their own tokenized travel services with unlimited peer-to-peer transfers in between DOVU wallets. The token is the single unit of value recognized on the DOVU platform to create value for consumers. The DOV token continues to experience growth in both adoption and utilization. On the DOVU platform, users have a lot of flexibility. For instance, they can control which data they want to share using access tools or even disable access when they wish to do so.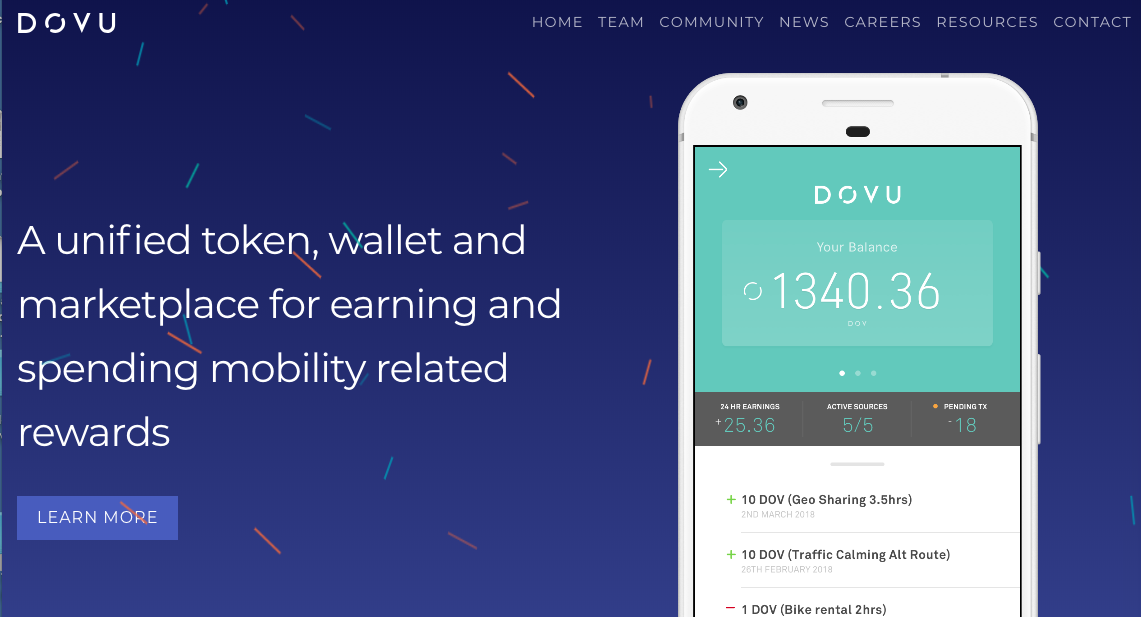 3. BlockVest
An Ethereum-based ICO project, BlockVest uses the token-as-fund model that enables investors to access an income stream. Using a self-certification system, the platform helps shareholders to monitor investments anytime they wish. It utilizes smart contracts to facilitate self-management of digital assets. As such, users can access the platform from any location on the globe.
The platform is designed to facilitate easy management of digital assets while allowing users to get a share of the income generated via BlockVest Nvestnodes. At its core, BlockVest features a utility token representing virtual assets available in a fund where the leading 30 cryptocurrencies are tracked autonomously. Through this fund, average investors can purchase different digital currencies at a go without necessarily having to undertake any research.
4. Discovery IOT
A radical blockchain-based platform, the Discovery IOT ICO project looks to tap into the power of Internet-of-things to enable brands to monitor their products along the supply chain in an accurate and real-time manner. Developed on blockchain 4.0 IoT network, DiscoveryIoT will link millions of smartphones. The platform will enable the use of IoT network to disrupt the cost of product tracking solutions.
David Drake is the Chairman of LDJ Capital, a multi-family office based in New York, with investments and assets being managed in the areas of real estate, energy, tech, media, telecoms, among others. He represented the US Commerce Department at the EU Commission in Brussels and Rome in 2012 and was invited to the White House Champions of Change ceremony in Washington, D.C. and was a speaker at the UK Parliament in 2013. He speaks as an equity expert all over the world and in top universities like Cambridge, NYU, Cornell, Columbia, and writes regularly for major publications such as WSJ, Forbes, Huffington Post, Thomson Reuters, VentureBeat. He is the co-author of the book Planet Entrepreneur and Crowdfunding and Other Animals and is the author of the upcoming book The Crowdfunding Economy and LIFEE: Life Instructions for Entrepreneurs and Executives. Born in Sweden and fluent in six languages, Mr. Drake has an MBA in Finance and an MA in International Law and Economics from George Washington University, where he was awarded the Wallenberg Scholarship for academic merit.