As the first month in 2014 draws to a close, strategies incorporating Mobile, Marketing Automation, Content Marketing, Email Marketing and Social Media should now be the norm across every marketing department. It is a little worrying that only 79% of marketers have incorporated social media in their traditional marketing activities, according to the infographic below. The latest digital revolutions mean that we now have access to information instantly, anywhere at anytime, but creative marketers will still need to think outside the box and stretch themselves further.
Michael Brenner,Vice President of Global Marketing at SAP, gives an example of this mentality on Forbes: "One of the biggest trends I am seeing involves brands acting as producers – going beyond the publisher mentality and setting up newsrooms and production studios. Netflix ("House of Cards"), Red Bull (Media House) and Amazon (Alpha House) are just the first wave of this emerging trend".
Econsultancy's CEO Ashley Friedlein has listed 10 Digital marketing and ecommerce trends for 2014. I think we will definitely see all of these play out for the rest of the year.
Multichannel
Real-time
Responsive 
Personalisation
Marketing Automation
Internet of Everything
Wearables 
Sensors
Geotargeting
Payments
A huge challenge for Marketers will be coping with real time advertising, just look at whats happening with Twitter and TV. Rebecca Lieb says companies will have to define personal strategies: "As more channels and media operate in real-time, and as real-time events such as television converge with digital channel on mobile and social media platforms, virtually all marketers will be challenged this year to define a real-time marketing strategy and to determine what real-time means for their organization and marketing efforts".
image credit via position2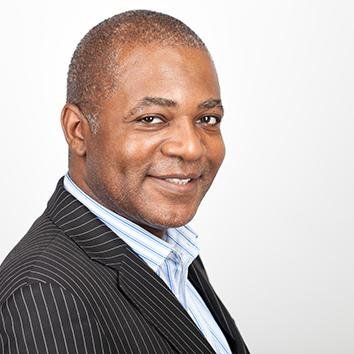 Hayden Richards is Contributor of IntelligentHQ. He specialises in finance, trading, investment, and technology, with expertise in both buy-side, sell-side. Contributing and advising various global corporations, Hayden is a thought leader, researching on global regulatory subjects, digital, social media strategies and new trends for Businesses, Capital Markets and Financial Services.
Aside from the articles, interviews and content he writes for IntelligentHQ, Hayden is also a content curator for capital markets, analytic platforms and business industry emerging trends. An avid new media explorer Hayden is driven by a passion for business development, innovation, social business, Tech Trading, payments and eCommerce. A native Trinidadian, Hayden is also a veteran, having served with the Royal Air Force Reserves for the past 10 years.
Follow Hayden on Twitter @HaydenARichards, linkedin.com/haydenhrichards and http://www.scoop.it/u/hayden-richards