How to Easily Double Your Traffic from Social Media. Intelligenthq
Social media is an excellent tool from which to be able to gain more online traffic. Some organisations have not yet felt the benefit of this, even though they have made attempts at running social media campaigns. KISSmetrics now claims that there are easy ways that can be taken to double your traffic from social media. This may seem to be impossible to some who have tried to grow traffic in this way but have not yet succeeded. There are a number of means by which this can be achieved however, which the KISSmetrics blog claims can be successful. In fact, it argues that the simplest and most effective way to achieve this is to:
"Share your content on social media more than once".
This may seem to be a bad idea at first sight. After all, everyone who uses social media knows that spammers are annoying, and surely sharing content more than once would be highly annoying for customers? However, no complaints were received from customers by sharing more than once. It is argued that in fact people either don't notice or don't really care. It is explained that this is achieved by using a smart schedule, being considerate of followers and not crossing your own "spam line" of what is acceptable to you, because if you do this might also be unacceptable to others. A final point of note is that adding value is important when sharing information and this should always be in the sharer's mind.
The figures are presented and it is shown that clicks more than double if you share content three times rather than just once. These are pretty good odds that are fairly persuasive in encouraging such an approach. But how is it done? KISSmetrics provides these tips:
1.Create a sharing schedule – this involves thinking about what will be an acceptable number of times that something can be shared, what are the best times to share, and for how long the content will be fresh. It is also useful to consider frequency and introducing variety. Prescheduling of messages can be helpful to make sure that the message is not shared too often on the same channel.
2. Do not share the same message twice – this may seem to be contradictory to the whole approach, but in fact it simply means frame the information that you are sharing differently, so it does not appear as exactly the same post, as this will be tedious for followers. According to KISSmetrics, different ways of doing it include using just a title and a link, sharing a quote from inside an article, asking a question to stimulate discussion or using a fact from the post.
3. Optimise content for different networks – different social media websites have different strengths, and these should be used when sharing the same information more than once. For example, it is explained that some websites, like Google + allow for more content in the post, while others like Twitter display images in a helpful way that make them more noticeable. Being aware of this and using it to your advantage is important when following this approach.
4. Monitor the results that you get – the only real way to know what is really working is to monitor the results. This will show you the number of hits that you get as a result of different posts at different times, and when interest in your post is highest. KISSmetrics suggests in particular looking for an increase or decrease in activity following the post, negative feedback regarding the post, and interest that is fading in the post. All of this identifies problems and helps you to be able to find new ways of approaching posts in the future that may make your posts more effective overall. You can learn from your mistakes and implement change to better engage the audience.
One final possibility that is worth mentioning is that sometimes content can go viral long after its original posting. An example is provided by KISSmetrics of where someone made a post and then reposted the same content a month later. The first was not picked up particularly, but the second went viral for that person. This definitely shows that it is possible to get more from each post that you make, saving time, and doubling your traffic figures in the process. It is a win-win approach.
Additional resource: How to double your traffic using Google Plus: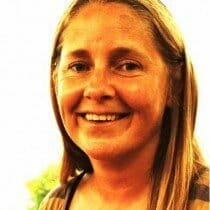 Paula Newton is a business writer, editor and management consultant with extensive experience writing and consulting for both start-ups and long established companies. She has ten years management and leadership experience gained at BSkyB in London and Viva Travel Guides in Quito, Ecuador, giving her a depth of insight into innovation in international business. With an MBA from the University of Hull and many years of experience running her own business consultancy, Paula's background allows her to connect with a diverse range of clients, including cutting edge technology and web-based start-ups but also multinationals in need of assistance. Paula has played a defining role in shaping organizational strategy for a wide range of different organizations, including for-profit, NGOs and charities. Paula has also served on the Board of Directors for the South American Explorers Club in Quito, Ecuador.