IBM has launched the Digital Marketing Network, a new cloud technology which is aims at improving CMO performance and enables them to get a real-time snapshot of company data. A recent survey from Big Blue indicated that $83bn of sales globally slips through each year because of poor customer experience, this new addition, part of IBM's Smarter Commerce initiative, will help to improve upon these gaps.
The IBM Digital Marketing Network can syndicate real-time analytics to any marketing service such as Google Display Network, Doubleclick Search and Badgeville, to help marketers create a more consistent and compelling customer experience based on individual buyer behaviors. Clients can now monitor real-time activity throughout the network in customized dashboards for e-commerce and mobile, giving digital marketers the ability to view how their campaigns are performing across paid, earned and owned channels.
This is particularly critical at a time when companies are driving double-digit growth in online ad sales for the past three consecutive years, topping $36.6 billion last year.
Myron .com, a provider of promotional business gifts, is using the IBM Digital Marketing Network service to manage real-time re-marketing campaigns to automatically re-engage customers with more relevant display ads and gain deeper insights to onsite behaviors.
According to Mark Pepin, Vice President, Global eCommerce, Myron,com, "IBM Digital Marketing Network gives Myron.com the ability to have our business community independently implement and manage our digital marketing campaigns and has greatly empowered us to own the complete campaign experience from creation, implementation, monitoring and analysis," He continued, "This is essential for us when managing the many complex layers across our marketing channels and reduces the dependency on aligning multiple partners.
IBM Digital Marketing Network customers now have integrated access to more than 100 solutions from certified partners in digital marketing areas such as: · Ad Networks for making easier to buy targeted ad inventory from numerous sources.
Jay Henderson, global strategy director for IBM speaking to adexchange said:
"It's basically a network that allows us to share data within other solutions that the marketer was already using. "In the past, they may have had to create a custom integration or do some custom coding. Now, with this partner network, it's literally drag-and-drop and multiple solutions are all integrated together."
It would appear that the IBM Digital Marketing Optimization platform would not be facilitating media- buying.  Instead the focus of the product is to "integrate all of the Web and digital behavior data from the site and syndicate that information to the platforms where the media buy is happening."
In a related marketing effort, IBM is chairing the drive to establish a new digital marketing industry standard for streamlined tag data management with the World Wide Web Consortium (W3C).
Joined by more than 80 participants from 45 industry leading companies such as Google and Adobe, the W3C issued a draft specification in July and plans to publish the final specification later this year. The specification will rally the industry around a single data model for data collection, resulting in accelerated on-boarding of new, relevant services, reduced IT burden in managing existing services and superior site performance.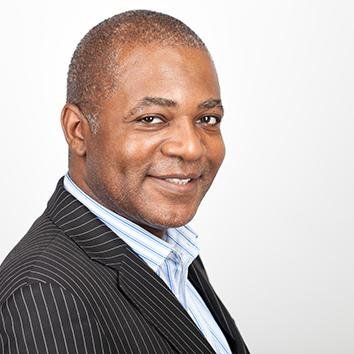 Hayden Richards is Contributor of IntelligentHQ. He specialises in finance, trading, investment, and technology, with expertise in both buy-side, sell-side. Contributing and advising various global corporations, Hayden is a thought leader, researching on global regulatory subjects, digital, social media strategies and new trends for Businesses, Capital Markets and Financial Services.
Aside from the articles, interviews and content he writes for IntelligentHQ, Hayden is also a content curator for capital markets, analytic platforms and business industry emerging trends. An avid new media explorer Hayden is driven by a passion for business development, innovation, social business, Tech Trading, payments and eCommerce. A native Trinidadian, Hayden is also a veteran, having served with the Royal Air Force Reserves for the past 10 years.
Follow Hayden on Twitter @HaydenARichards, linkedin.com/haydenhrichards and http://www.scoop.it/u/hayden-richards