How To Have An Open Business
David Cushman´s book "The 10 Principles of Open Business"
If you were to start a business today, how would you do it, according to the type of society we have now, driven by the internet, and the whole array of new technologies that reinforce connectedness?
David Cushman´s book "The 10 Principles of Open Business", written in collaboration with Jamie Burke, tries to answer this question.  In it, Cushman sketches a different and quite promising picture of the world of business, showing us how it is changing in a quite interesting way. As Matt Atkinson says, the CMO of Tesco PLC, that has written the book´s preface: " … the objective was to rebuild this business to be a partner, not a predator."
How to get rid of the entrenched preception that  big brands and corporations are closed worlds, filled with secrets, focused on profit and fierce oposition?  Are we ready to accept that the world of big business is really changing into a more open one ?  If so, what is the main reason behind that change and what characterizes a business as "open"?
The author of the book, David Cushman, who is a renowned leader about the power of the network and how its impact  changes everything, has worked for various years with the idea of Open Business – an holistic approach to business that proportionates the change demanded by a world increasingly connected, open, and where meaningful relationships with customers are now key. Cushman is strategy partner at The Social Partners – an agency in which WPP has a majority stake. Previously he co-founded Open Business consultancy 90:10 Group and was digital development director at Bauer Media. He is a former journalist, writing for the FT, Wall Street Journal, Marketing Week and Admap, and has presented keynotes around the world. He is also the author of "The Power of the Network" and an active blogger at  FasterFuture.blogspot.com
His book, published by Palgrave Macmillan, was recently launched, in January 2014. It functions as a guide of organizational design to businesses, designed around values such as purpose, trust, connectedness, and partnership with customers.  In it, Cushman maps out the 10 principles that transform a business into an open one, and takes us on a journey to various examples on how to become an Open Business covering essential topics such as Purpose, Crowd Funding, Co-creation, Open Data, Transparency, Open Innovation and others.
What are those 10 principles that can transform your company into an open one?
10 Principles of Open Business
1. Purpose : With purpose, Cushman mentions how businesses need to find the "why" which means the reason of your business. But to find the "why" is not enough as it is fundamental to act on your purpose. As he writes:  "you have to do in line with your purpose – not just write it down." He gives the example of Google, that has hold on to the same core principle of 1998 : "to organize the world´s information, and make it universally useful" for almost two decades. Other examples of companies that found strong purpose are Dove, with their widely praised campaign "real beauty". Dove´s purpose became "to create a world where beauty is a source of confidence and not anxiety". Another interesting example offered by Cushman is the company Patagonia, that has announced in January 2012 that would become one of the first California´s  "benefit corporations" – a new legal entity which gives directors the legal right to put social and environmental missions ahead of financial concerns.
Screenshot of website Patagonia
2. Open Capital :  The second principle suggests using alternative forms of funding, such as crowd funding platforms or raising capital through micro investments.
3. Networked Organization : the third principle of the book is considered the one that defines the organizational structure of an open business. The organization works as a platform that links internal networks to the external for a common purpose, which has been called "the platform organization". As an example, we can read about  the story of Philip Letts, that comes from a long line of innovators. Phillip is now running a platform that takes advantage of an increasingly networked world : blur Group. Blur Group is a global expert service exchange. It connects businesses with more than 32 000 expert services providers in more than 140 countries around the world
4. Shareability :  As Cushman writes: "Sharing is the cultural key to collaboration. It is where the organizational design principles reside" The advantages of shareability are its capability of  "fflattening hierarchies, distributing responsibility and making the organization more strategy and goal led than management and task directed."  Shareability can be reinforced  by using collaborative documents, such as google docs. An interesting example given by Cushman is the case of Fluor, a multinational that executes complex engineering procurement, construction and maintenance projects, for commercial concerns and governments around the world. Fluor uses an ward-winning knowledge management system called Knowledge Online. Fluor is a case of company that through the hands of strategist Jeff Hester, used shareability as one of its main strategies. Another example is Glaxo Smithline that is sharing its malarial data under a creative commons license.
Screenshot of website Fluor
5. Connectedness : Cushman mentions that: "if shareability is the cultural key to collaboration, then connectedness' is the "wiring that makes it all happen". Through connectedness, you are able to find the information (and people) you need in your business as easily as possible. Carol Sormilic, the vice president and transformation executive for IBM´s Global Workforce and Web Processes, is someone that has worked with the idea of changing the way IBM works internally, and part of this, meant to use connectedness, by creating a collaboration framework. As such, Carol participated in the creation of an internal social collaboration platform.
6. Open Innovation : It is important as an open business to be able to innovate with partners and to be willing to share the risk and reward in the development of products services and marketing.
7. Open Data : Open businesses take a different stance upon data, by facilitating the availability of  their data to those outside your organization who can make the best use of it. By sharing what they "own" open businesses create more value to all – both for themselves and others. It´s a win-win situation.
8. Transparency : Transparency is one of the buzzwords of the day. It is also a key concerning open businesses. Transparency means that it is necessary to make decisions and define the criteria on which these are based, in a shared open way. David refers how : "we have become used to keeping secrets". He gives the example of the giant retailer Walmart  as a company that has been trying to use transparency to achieve its sustainability goals. Walmart has launched a sustainability index to openly show how its supply chains can be judge against a certain set of criteria. Another example is Arthur Attwell, the founder and CEO of paperight, a small company of eight people, that has radical policy of radical transparency about salary. Arthur refers that salary secrecy is "like a grenade waiting to go off in your business."
9. Member/Partner-led : This principle is the most directional of all principles. What it means is that businesses have to do things with the customer and staff, rather than to them. A great example of a partner-led business, is the co-operative, that has been invented and out there for more than 200 years. Around one billion of people are members of co-operatives around the world. As a member of a co-operative, one has some level of ownership of the organization. Ed Mayo, the secretary general of Co-operatives UK says that: "in a though economy, mass ownership is a perfect business strategy because you have your customers and workers onside. The idea of sharing profits with those who are involved in the business is now widely recognized, (but) few companies do it as well as the co-operative sector."
Image source : strongertogether.coop
10. Trust :  David introduces us to the last principle: Trust.  By putting into action the other nine principles, trust is built. Trust requires mutuality: the belief that the other with whom you are engaged in a relationship has your best interest at heart. Trust is also connected to transparency, which comes with an increasingly connected, always on, and in a certain way, easier world, where you can quickly find all the info you need and share it with others. Social media is one of the engines that have accelerated the current status quo. As Cushman says: "trust, for an open business is a measure of the belief in the honesty, fairness, or benevolence of another party. Build this kind of reciprocal trust and your partners are more likely to forgive your failures and competence;"
David Cushman´s book is the result of a long investigation done over the course of various years. Cushman studied how businesses are changing due to the strong and revolutionary impact of internet in society, and identified a set of 10 principles that can transform a business into an open one. The book The Ten Principles of Open Business , is a practical guide that takes us on a journey to various types of companies, from small scale ones to big corporations, to map those 10 core principles. By the end of each chapter the reader will find a valuable summary and a quick guide of five steps to evaluate the "openess" of your company.  I welcome this important book, hoping to see more entrepeneurs and businesses trying to  structure their companies according to the principles Cushman describes, which would overall, benefit society as a whole.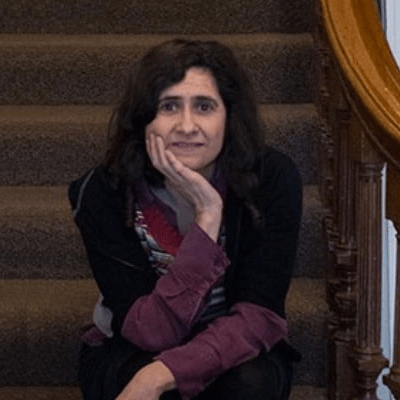 Maria Fonseca is the Editor and Infographic Artist for IntelligentHQ. She is also a thought leader writing about social innovation, sharing economy, social business, and the commons. Aside her work for IntelligentHQ, Maria Fonseca is a visual artist and filmmaker that has exhibited widely in international events such as Manifesta 5, Sao Paulo Biennial, Photo Espana, Moderna Museet in Stockholm, Joshibi University and many others. She concluded her PhD on essayistic filmmaking , taken at University of Westminster in London and is preparing her post doc that will explore the links between creativity and the sharing economy.