'Reimagine digital' is the slogan by which Huawei stands this year. Following in the tradition of Huawei Connect yearly events, the company is hosting a month-long series of panel talks from world-class experts unveiling everything the 4IR has to offer: from smart transportations, through green industry, to smart wireless networks. The event is to take place from the 23rd of September to 31st of October and can be streamed online, through the Huawei website live.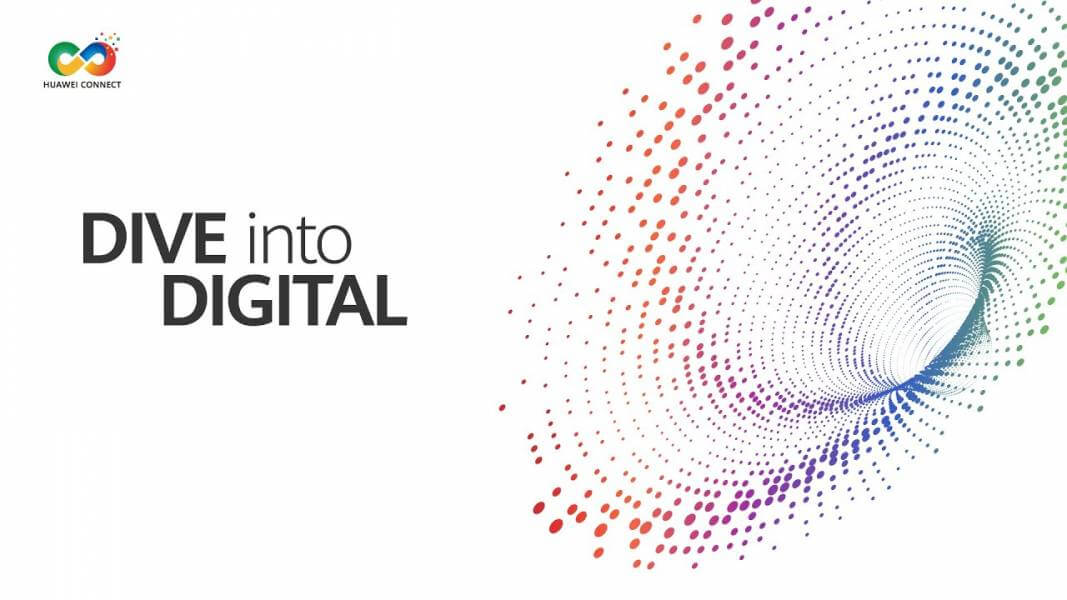 On September 23, on the first day of the Huawei Connect 2021, the company revealed a White Paper called 'Intelligent World 2030' where it forecasted what the world would be like in ten years from now. Huawei's Intelligent World 2030 report went through eight domains: healthcare, food, living spaces, transportation, cities, enterprises, energy, and digital trust. Powered by next-generation information technologies, health will be computable; people will enjoy higher quality of life; food production can be driven up by data; cities will become more livable; buildings will become greener; travel will become more convenient than ever; industries will become more intelligent; and trust will become more widespread in society.
"Digital technologies ranging from digital infrastructure, cloud computing, and blockchain will make cities more livable and city governance more efficient. Enterprises from countless industries will use more productive machines, such as collaborative robots, autonomous mobile robots, and digital employees. They will reshape our industrial and commercial models, and make companies more resilient," commented David Wang, Executive Director and President of ICT Products & Solutions, Huawei, on the first day of the event.
These are the major pillars of what the event will be based on. A full month-long event that will look at how technological development will define our world for years to come. And that it will gather major personalities in their areas such as Ugo Valenti Vazquez, Smart City Expo World Congress, CEO; Dr. Margaret Hu, Huawei. Vice President, ICT Marketing Department; Zhao Zhiyun, President, Institute of Scientific and Technical Information of China; Wang Xiangwang, Member, Standing Committee of the Wuhan Municipal Committee, Hubei Province Secretary, Working Committee of Wuhan East Lake High-tech and Tao Jingwen, Board Member, CIO, Huawei among many others.
A Smart Transportation In Smarter Cities
The so-called 4IR – Fourth Industrial Revolution is changing our society. Part of this revolution pertains to how cities are innovating with transportations. The Smart Transportation set of technologies and concepts together with technologies like 5G, IoT, robotics and AI, and more. All these interconnected techs, working together as innovative solutions will be highlighted in Huawei's Connect sessions.
A smart transportation network is clean and efficient. Reduced traffic congestion results in cleaner air, less wasted time and reduced energy consumption. And cities that are working to accommodate electric and, eventually, autonomous connected vehicles can expect to realize even greater environmental benefits.
"Vehicles are the ultimate products of deep integration between the internet, big data, AI, and the real economy. Vehicles will be redefined by ICT and become more connected and intelligent. Intelligent connected vehicles will be a key pillar of intelligent transportation. They will also present challenges in terms of technology, policy, laws, and regulations. The standardization of intelligent vehicles is still underway, and we will continue innovating as we build intelligent connected vehicles," mentioned Huawei's Intelligent World 2030 contributor Prof. C.C. Chan, Founding President of the World Electric Vehicle Association, Academician of Chinese Academy of Engineering and Fellow of Royal Academy of Engineering.
Smart Transportation is a part of a bigger picture and is a vision of a 'Smart Society' with the hook idea of 'Smart cities' at its center. Smart city technologies, including smart transportations, are already taking off worldwide and more of these technology and data driven ecosystems are definitely on the horizon globally.
The research and scientific organisation SingularityHub report that 1,000 smart city projects and pilots are underway or are in their final planning stages across most of the countries in the world.
Smart cities (and in this case smart transportations) are and will increasingly help us to be greener and will connect countless industries such as real estate, energy, transportation and more! When smart cities reach their peak, they will be able to self-run, and every single one of us will connect our data to the city we live in.
With the advent of the 4IR (4th industrial revolution) and with the data driven "information everywhere" community- concepts and infrastructure like smart transportation will be the critical element for cities, countries. Various key organisations are opening new opportunities to make the existing general transportation network systems and infrastructure far more efficient and user friendly.
A Green Revolution
Another interesting topic that will be covered in the Huawei Connect 2021 is the green revolution that the 4IR will inevitably bring about. With the rapid development of cloud, AI, and 5G, alongside the deeper implementation of new national infrastructure policies, the size and number of data centers are set to grow, exponentially increasing the energy consumption.
The "Carbon Peak and Carbon Neutrality" plan poses new energy conservation requirements on data centers. And as the ICT industry consumes more and more energy, how to significantly improve the energy efficiency of data centers, in turn reducing carbon emissions, has become a huge challenge. The Huawei Digital Power Data Center Facility Session presents new opportunities and solutions for data center development, prioritizing carbon peaks and carbon neutrality while exploring new trends in the industry.
"An "energy Internet" will emerge, with digital technologies connecting power generation, grids, load management, and storage, systematically reducing carbon emissions, and digitalizing the entire clean energy process. Blockchain, digital watermarking, and privacy-enhancing technologies will lay a solid foundation for a sustainable digital culture," said David Wang.
In this context, Huawei released another white paper, called the Global Energy Transition and Zero Carbon Development that analyzes the key factors affecting energy transition, and proposes a new plan for the energy sector — building a net-zero intelligent energy system.
The said system focuses on interconnecting oil, gas, electricity, heat, and hydrogen systems, and aims to achieve secure, reliable, efficient, cost-effective, and clean energy. Anthony Hu , Chief Representative for Energy Transition (Carbon Neutrality), Global Energy Business Unit of Huawei Enterprise BG, said, "The architecture of the net-zero intelligent energy system will interconnect the energy system, carbon system, and ICT infrastructure as well as eventually converging energy, carbon, information, and value flows. Gradually, it will form a system with data at its core, promoting the digitalization of the energy industry."
The urgency now is to go carbon neutral, which means achieving energy transformation and zero-carbon development as soon as possible. That is the goal Huawei is committed to achieve and its presence at the Better World Summit: Green ICT for Green Development, just reassure that commitment.
Advanced Wireless Connectivity
Moreover, the Wi-Fi 6 Advanced technology will play a pivotal role. In today's digital era, how can we build intelligent, secure, and freely collaborative office and production environments for higher team creativity, more agile collaboration, higher production efficiency, and better product quality? Huawei CloudCampus Solution gives the best answer. It leverages high-quality enterprise-class Wi-Fi 6 Advanced technologies to offer speedy, stable, and smart fully wireless continuous experience. This eliminates issues such as poor wireless quality and discontinuous coverage. With this solution, enterprises can break down organizational boundaries and inspire more innovations.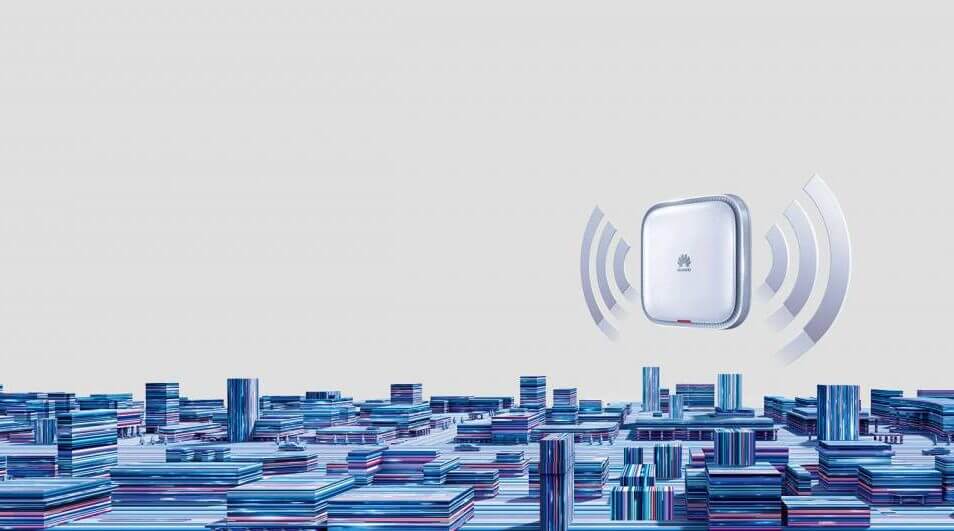 Connectivity will enable businesses to do more in the next decade as well. Enhanced broadband will make streaming, downloads, and data exchange lightning fast. Because they require less power, LPWANs can extend the battery life of the devices and sensors they connect, making it viable for the Internet of Things to scale up like never before. Ultra-low latency and strong security will create the confidence to run "mission-critical" applications that demand absolute reliability and responsiveness—even in vital infrastructure systems and in matters of life and death. LEO satellites could provide true global coverage.
Huawei has set out on a mission to lead the ICT set of technologies in the ongoing 4IR. Their strong focus on R&D -they invest more than 10% of its sales revenue into R&D, pursuing innovations for continued improvements in efficiency- powers a long-term strategy based on advanced technologies applied to real world scenarios, making industries, businesses and nations greener, more efficient and connected than ever before.  "Together we can build a better, more sustainable, more tech-savvy future," stated the company.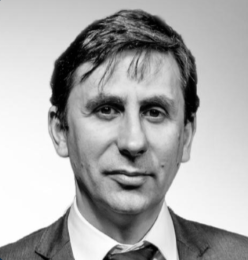 Dinis Guarda is an author, academic, influencer, serial entrepreneur, and leader in 4IR, AI, Fintech, digital transformation, and Blockchain. Dinis has created various companies such as Ztudium tech platform; founder of global digital platform directory openbusinesscouncil.org; digital transformation platform to empower, guide and index cities citiesabc.com and fashion technology platform fashionabc.org. He is also the publisher of intelligenthq.com, hedgethink.com and tradersdna.com. He has been working with the likes of UN / UNITAR, UNESCO, European Space Agency, Davos WEF, Philips, Saxo Bank, Mastercard, Barclays, and governments all over the world.
With over two decades of experience in international business, C-level positions, and digital transformation, Dinis has worked with new tech, cryptocurrencies, driven ICOs, regulation, compliance, and legal international processes, and has created a bank, and been involved in the inception of some of the top 100 digital currencies.
He creates and helps build ventures focused on global growth, 360 digital strategies, sustainable innovation, Blockchain, Fintech, AI and new emerging business models such as ICOs / tokenomics.
Dinis is the founder/CEO of ztudium that manages blocksdna / lifesdna. These products and platforms offer multiple AI P2P, fintech, blockchain, search engine and PaaS solutions in consumer wellness healthcare and life style with a global team of experts and universities.
He is the founder of coinsdna a new swiss regulated, Swiss based, institutional grade token and cryptocurrencies blockchain exchange. He is founder of DragonBloc a blockchain, AI, Fintech fund and co-founder of Freedomee project.
Dinis is the author of various books. He has published different books such "4IR AI Blockchain Fintech IoT Reinventing a Nation", "How Businesses and Governments can Prosper with Fintech, Blockchain and AI?", also the bigger case study and book (400 pages) "Blockchain, AI and Crypto Economics – The Next Tsunami?" last the "Tokenomics and ICOs – How to be good at the new digital world of finance / Crypto" was launched in 2018.
Some of the companies Dinis created or has been involved have reached over 1 USD billions in valuation. Dinis has advised and was responsible for some top financial organisations, 100 cryptocurrencies worldwide and Fortune 500 companies.
Dinis is involved as a strategist, board member and advisor with the payments, lifestyle, blockchain reward community app Glance technologies, for whom he built the blockchain messaging / payment / loyalty software Blockimpact, the seminal Hyperloop Transportations project, Kora, and blockchain cybersecurity Privus.
He is listed in various global fintech, blockchain, AI, social media industry top lists as an influencer in position top 10/20 within 100 rankings: such as Top People In Blockchain | Cointelegraph https://top.cointelegraph.com/ and https://cryptoweekly.co/100/ .
Between 2014 and 2015 he was involved in creating a fabbanking.com a digital bank between Asia and Africa as Chief Commercial Officer and Marketing Officer responsible for all legal, tech and business development. Between 2009 and 2010 he was the founder of one of the world first fintech, social trading platforms tradingfloor.com for Saxo Bank.
He is a shareholder of the fintech social money transfer app Moneymailme and math edutech gamification children's app Gozoa.
He has been a lecturer at Copenhagen Business School, Groupe INSEEC/Monaco University and other leading world universities.