HSBC has emerged as the U.K.'s most socially engaged bank on social media. Compared to all the rest, HSBC is best performing at using Facebook and Twitter to provide excellent customer service according to a recent report from IMGroup. The social media report analysed the social media footprint of the top 10 UK retail banks, examined the online presence and then calculated the effectiveness of their client engagement and customer service. The analysis was based mostly on data.
HSBC social technologies specialist Aden Davies recently commented at a social media week panel discussion that regulation and compliance means mauls banking social media activity is still stuck somewhere in 2009. He pointed out "regulation and compliance makes talking to people on the Internet difficult". Due to the social nature of the web compliance will always be a difficult topic to master.
IMGroup examined LinkedIn,Twitter, Facebook, and Google+ accounts of the UK's 10 biggest banks, ranking them on how each platform is used for customer service.
As you would expect Twitter is the preferred social media channel for UK banks with all 10 banks having a presence. They have been using it for customer response. Eight out of ten banks have an above average response rate compared to the worldwide financial industry average response rate of 42 per cent. HSBC takes an average response time of 30 minutes on Pre IPO giant Twitter, compared to the worldwide financial industry average of six hours and 30 minutes. Based on the results HSBC is the most engaging and client-serviced oriented bank on Twitter, followed by RBS, Lloyds and Barclays.
Facebook is the second most popular social media channel among the UK banks. All banks have a Facebook presence which they use for customer service issues and customer engagement. The Co-Operative and Tesco have not opted to do this. The report found all banks have a presence on LinkedIn but many pages appear to be dormant or used primarily for recruitment purposes,  At the moment only Royal Bank of Scotland, Nationwide and HSBC in third place, utilise their LinkedIn page effectively to provide customer service, engage and respond to queries. This would give them a faster response time to avoiding social media disasters. Think of the recent Oprah handbag incident.
Similarly, only a few banks have a relevant Google+ presence – including Barclays, HSBC and Nationwide  but no-one is currently publicly engaging in customer service or responding to queries on the platform. Google+ may seem like just another social media chore at the moment but the banks are underestimating its eventual importance in terms of SEO, engagement and the web.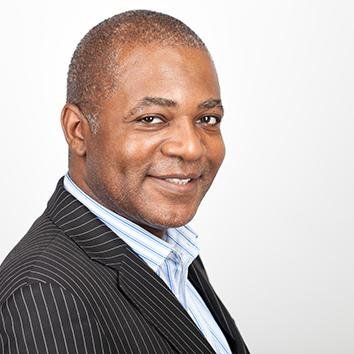 Hayden Richards is Contributor of IntelligentHQ. He specialises in finance, trading, investment, and technology, with expertise in both buy-side, sell-side. Contributing and advising various global corporations, Hayden is a thought leader, researching on global regulatory subjects, digital, social media strategies and new trends for Businesses, Capital Markets and Financial Services.
Aside from the articles, interviews and content he writes for IntelligentHQ, Hayden is also a content curator for capital markets, analytic platforms and business industry emerging trends. An avid new media explorer Hayden is driven by a passion for business development, innovation, social business, Tech Trading, payments and eCommerce. A native Trinidadian, Hayden is also a veteran, having served with the Royal Air Force Reserves for the past 10 years.
Follow Hayden on Twitter @HaydenARichards, linkedin.com/haydenhrichards and http://www.scoop.it/u/hayden-richards