Datafication Intelligenthq
Digitalisation has changed our lives fundamentally, but there is also another major but perhaps less well known trend that is shaking up business across the world. This is the process of moving towards datafication. Digitisation has had a major impact in driving productivity and improvements in business, but it is thought that datafication will be even more profound in the change that it brings. Indeed, datafication is the subject of a recent report by Ericsson. The authors of this report explain that:
"Significantly beyond digitalisation, this trend challenges the very foundations of our established methods of measurement and provides the opportunity to recreate societal frameworks".
This indicates the incredible scope of the change that is ahead, driven by datafication. Ericsson explains that digitalisation has mostly been related to productivity increases in organisation and driving economies of scale, and that it has been a process that has been underway since the late 1950s. In contrast, datafication is argued to the use of digital technologies with a focus on unbedding knowledge of physical objects and separating them from the data that is linked with them. This is considered by the Ericsson report to be a relatively new process, and one that is driven by interaction between digital and physical objects. Another important difference according to Ericsson is with regard to data analytics. Digitisation is said to use data analytics based on "traditional sampling mechanisms", while it is argued that over time datafication will devise new forms of quantification and will likely change data mining. The authors of the report argue that the level of change that will be driven is very deep, stating that:
"Datafication does not change just how we do business with one another or how we manage our companies, lives and cities – it begins to challenge some of the fundamental mechanisms upon which society has always depended upon".
It is explained that the types of change could include anything from scientific techniques through to the structuring of the economy.
Datafication Intelligenthq
Ericsson also provides examples of datafication with personality, business processes, cities and private lives:
Datafication of personality – Ericsson explains how personality can be subject to datafication by providing the example of the mobile telephone. It is argued that a mobile device is able to help an organization understand a great deal more than just an individual's personality. Indeed, the way in which a person uses the apps they have downloaded can provide a wealth of different information. This might include credit rating, risk profile, trustworthiness indicators and more. All of this can be "datafied" argues Ericsson, by looking at mobile phone logs. This can provide profound insights to organizations. For example, datafication in insurance can help to understand the risk associated with different people, changing risk profiling and also even business models. Human Resources can understand risk taking. There are a wealth of different uses for this type of information.
impact of datafication of personality on industries Image source: Ericsson
Datafication of business processes – Datafication holds significant opportunities for business process improvement as well, argue the Ericsson report authors. It is explained that lowering costs and increasing bandwidth availability has meant that datafication is entering new territories, particularly in the area of monitoring supply chain processes. This could lead to the redefinition of the supply chain or even new forms of supply chains. There should be increased traceability in the agriculture industry and the ability to remove middlemen. Companies could also potentially get feedback from products that are being used to help them to improve them.
Datafication of cities – Simple datafication of cities is already underway according to Ericsson. The example provided is when Twitter users report problems with public transport, which drive people to make different decisions in that moment of how they are going to get to work. It is thought that datafication will have a major impact on transport and logistics in particular, and Ericsson provides the interesting example of the potential future option of deliveries being made to a person's car (where they are at that time) rather than to their home or office. It is argued that transport will be more responsive to end users and there will be less need for timetables.
Datafication of private lives – Private lives are another example of how datafication will drive change. Information about behaviour such as how often a person turns the heating on at home, when and how they buy food and how many cups of tea they have before they go to work could be utilized in datafication. In health in particular this could be very helpful, as users could track information about their own health and this could get sent to the GP. One important point that Ericsson makes is that there are security issues with some of these areas however, and these will have to be surmounted.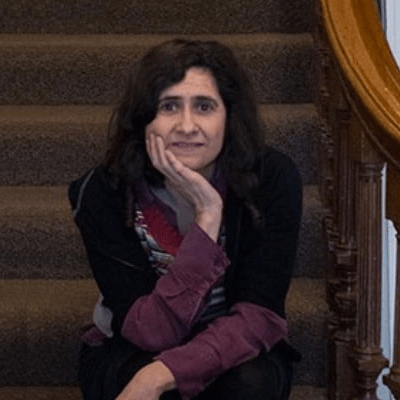 Maria Fonseca is the Editor and Infographic Artist for IntelligentHQ. She is also a thought leader writing about social innovation, sharing economy, social business, and the commons. Aside her work for IntelligentHQ, Maria Fonseca is a visual artist and filmmaker that has exhibited widely in international events such as Manifesta 5, Sao Paulo Biennial, Photo Espana, Moderna Museet in Stockholm, Joshibi University and many others. She concluded her PhD on essayistic filmmaking , taken at University of Westminster in London and is preparing her post doc that will explore the links between creativity and the sharing economy.