Earned Social Media Strategy
According to Preview Networks, understanding the paid, owned, earned digital media strategy is becoming difficult. While once there were three distinct strategies, now lines between the three approaches are more blurry. This makes it hard for brands, agencies and publishers to be able to decide what to do. Some of these terms may not be familiar to some executives or marketers. Consequently, Preview Networks explains that:
"Forrester defined the terms back in 2009 as owned media being a channel a brand owns such as a website, paid media as the advertising a brand purchases to leverage the channel, and earned media as the word of mouth (WOM) that happens around the brand."
Paid media includes advertising such as banners, displays and paid endorsements. Owned digital properties include catalogues, websites, blogs, mobile and email. Meanwhile social platforms include message boards and the blogosphere. However, as explained some of the boundaries between these where there is overlap may be confusing. For example, at the overlap of owned properties and social platforms there are so-called "embassies" which include social media platforms like Facebook, Twitter, YouTube, Instagram, LinkedIn, Pinterest and Google +. At the boundary of paid media and owned properties there are affiliates and brand ambassadors. At the boundary of earned media and social platforms there are partnerships such as co-branding, and there is influencer engagement that creates advocacy and loyalty. Content is seen to sit at the overlap to all four areas (earned media, paid media, social platforms and owned properties. This builds trust and educates, among others.
As a result of these changes and overlaps, social media may now be defined as promotion that is not in the hands of the brand. Instead, it is based on shares of campaigns and comments that are found on the channel of the business but that may not be created by the brand itself. Earned media is different and it comprises asking friends and influencers to promote a video or campaign. Earned media is thought to be a social and PR strategy brought together.
Other organisations argue that paid, owned and earned media are no longer distinctions that can be made and that it makes no sense to try to do so. The reason for arguing this is explained to be that if an item of content is put up on an owned channel such as a blog post and then the employees post it on their own Facebook pages it means that those that are friends on Facebook with the employees that are in no way affiliated with the company may start to share the content. It is arguably very hard to determine whether this is then paid, owned or earned media, and in fact it has been explained that it falls into all of these categories. It is explained then that the owner of that content is not as relevant as the interactions with the content and the quality and level of engagement with the content. This has more of an impact.
Yet others argue that advertising and media are drawing closer together. It is explained that campaigns cannot any longer be led just by paid media. Instead it is argued that marketers have to create scale and expertise across both owned and earned media in order to be effective. This will lead to the ability to be able to develop ideas that are creative, better understand and analyse customer needs, attract influencers, demonstrate authenticity, achieve reach and cut through nonsense.
All of this leads to the question of what businesses should focus on when trying to attract customers, develop a brand and increase engagement. This is still developing and changing as technologies and innovations become available, and it might still be argued to be early days. However, organisations need to try and keep on top of the different options and what might work best in their own situation, as what will work for some will invariably not work for others, given different kinds of customers with different needs. One thing that most are in agreement on is that engagement is essential and understanding this and interactivity and being able to measure it will be essential to success going forwards.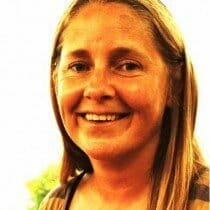 Paula Newton is a business writer, editor and management consultant with extensive experience writing and consulting for both start-ups and long established companies. She has ten years management and leadership experience gained at BSkyB in London and Viva Travel Guides in Quito, Ecuador, giving her a depth of insight into innovation in international business. With an MBA from the University of Hull and many years of experience running her own business consultancy, Paula's background allows her to connect with a diverse range of clients, including cutting edge technology and web-based start-ups but also multinationals in need of assistance. Paula has played a defining role in shaping organizational strategy for a wide range of different organizations, including for-profit, NGOs and charities. Paula has also served on the Board of Directors for the South American Explorers Club in Quito, Ecuador.