Depending on the MBA program you choose, it requires from two to six years of work experience for admission. If you are a recent graduate, most experts will recommend you to wait for a year or two until you've got something to highlight in your application.Does it mean you can't apply if your work experience is less than two years?
Nowise. In fact, some studies suggest that the decision to wait might cost you about $112,466 of income by age 30. It's not a flag for you to care less about work experience and apply to business schools rather sooner than later. But if you are younger compared to those with more years in the working world, you will have to take the best shot to stand out.
To become a competitive applicant, concentrate on your achievements rather than years spent at work. The committee wants to see what you have accomplished, how you have progressed, whether you've got promotion, and if you have made a leadership responsibility compared to your peers. "While quality is more important than quantity, that shouldn't suggest that quantity is a non-issue,"says Linda Abraham, CEO and founder of Accepted. The expert in the leading MBA admissions consultancy, she suggests those with a below average work experience prove five factors in their MBA application essays.
Maturity. Showcase the ability to analyze actions, learn from failures, and grow as an individual. Focus on your recent accomplishments, but don't mention those from high school years because they won't make you sound mature. Start with those from the beginning of your undergraduate studies.
Practical reasons for applying.Explain how the timing of your application relates to your work experience and future goals. Make sure you have a career plan, as well as clear goals to prove why you need to enter the business school now as opposed to later.
Leadership.Use whatever experiences you have: internships, part-time work, social activities in college, etc. They display your potential for personal growth.
Professional growth. Highlight your work experience as proving of your clear vision for the future and understanding your short- and long-term goals. Prove confidence that you will stick to the chosen career path.
Ability to contribute to the chosen program. Convince the committee of your capability to make a valuable contribution to the school. To impress the committee with your work experience, highlight its unconventionality. While most MBA applicants focus on whether their backgrounds fit the school, you can compensate the lack of your working years by their diversity.
Working in nontraditional fields would be a plus.
Back in 2011, Jay Bhatti claimed that "the more unique your work experience, the better shot you have of getting accepted." In 2016, such a recommendation is yet up-to-date. You are welcome to become a chief listening officer, essay writer for students, food stylist, governmental volunteer , crossword puzzle writer, or even a luxury bed tester ! But whatever your profession, highlight that you were among the top professionals in it.
Prove it with your MBA essay, resume, and recommendations. Whether your work experience is two or six years, make sure it fits with your story. Your application tells the committee why you want to enter this particular school and why you need the MBA from them. If your story doesn't fit with your work experience, how would they accept you? It's not about a lack of working years anymore but frequent job switching. How to highlight your work experience and make it fit with your story if you had too many jobs and left them often? Such a frequent job habit won't stay unnoticed by the MBA admission committee, and it's challenging to convince them that you had valid reasons for doing so. According to Linda Abraham, valid reasons for switching jobs are:
You moved.
You've got a promotion.
You've changed your working schedule.
Also, compelling reasons to switch jobs might be a bad economy or troubles with finding a good match. But be careful, presenting these cases to the committee. To appear hard-working rather than too picky, explain how that job wasn't challenging enough or they laid you off. Just make sure your job switching doesn't look like a lack of commitment.
Recommendations
One more thing that will help to highlight your work experience is reference letters, aka recommendations. Resist the temptation to get recommendations from people who, you believe, would impress the committee but haven't worked with you directly. All those reference letters from CEOs and senators are vague, and they won't provide the MBA commission with any insightful information about your work experience. Unless you worked with those world leaders, a better idea would be to get a reference from someone who knows about your accomplishments firsthand.
Tips:
A sign of good manners would be asking for a reference in person. Write notes for those recommending on things you want them to include in reference letters. It would simplify their work, help to avoid misunderstandings, and let you realize they've mentioned your working on specific projects.
Work experience is one of the trickiest aspects to highlight when applying to business schools. Show your benefit, make sure it fits with your story, prove your leadership and responsibility, as well as ability to contribute something to your chosen MBA program, don't forget about clear goals and professional growth – and you will be a competitive applicant with big prospects of success.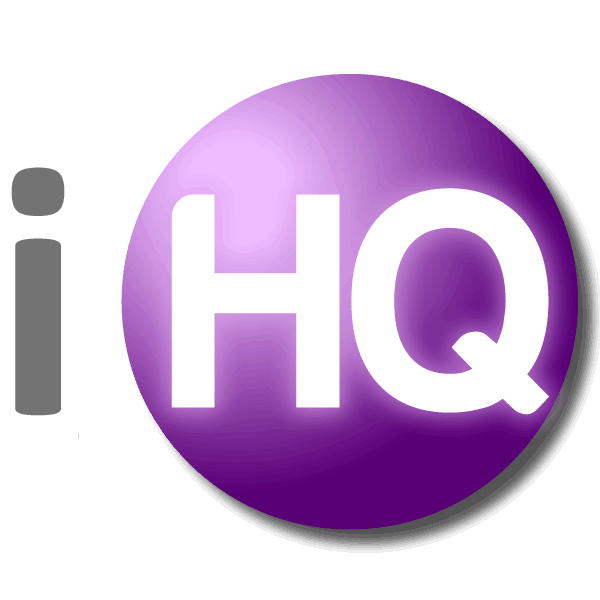 IntelligentHQ Your New Business Network.
IntelligentHQ is a Business network and an expert source for finance, capital markets and intelligence for thousands of global business professionals, startups, and companies.
We exist at the point of intersection between technology, social media, finance and innovation.
IntelligentHQ leverages innovation and scale of social digital technology, analytics, news and distribution to create an unparalleled, full digital medium and social business network spectrum.
IntelligentHQ is working hard, to become a trusted, and indispensable source of business news and analytics, within financial services and its associated supply chains and ecosystems.