YouTube Moving For An Integration With Web 3.0
YouTube is taking charge in a move to integrate its platform with Web 3.0 . The company is currently not only hiring an executive to lead its Web 3.0 strategy but also looking to add NFT integration, as per the CEO, Susan Wojcicki's recent comments.
YouTube Moving For An Integration With Web 3.0
The platform executives know that a new internet era, Web 3.0, is coming. It has the potential to revolutionize the virtual world. The same way Facebook's Mark Zuckerberg and Amazon's Jeff Bezos have become successful billionaires during the Web 2.0 era, Web 3.0 presents new opportunities for those who are savvy enough to utilise them. Facebook's rebranding to Meta is one example. YouTube's quest to modernize its platform is another.
YouTube looking to use NFTs to rebrand its platform
YouTube is a big content creator platform. Now, it is arguably the right time to grow the connection between creators and their fans, through NFTs. The top celebrities, including the social media artists, are constantly looking for innovative ways for expanding their reach with new audiences, and better engagement for the existing ones, thereby creating sustainable ways of generating revenue streams. Web 3.0 offers this new playground ecosystem for them.
A recent open letter by Susan Wojcicki, the CEO of YouTube, seems to outline the direction in which the company is headed.
"The past year in the world of crypto, non-fungible tokens, and even decentralized autonomous organizations has highlighted a previously unimaginable opportunity to grow the connection between creators and their fans," said Wojcicki. "We're always focused on expanding the YouTube ecosystem to help creators capitalize on emerging technologies, including things like NFTs while continuing to strengthen and enhance the experiences creators and fans have on YouTube."
A roadmap is not yet published, but it is likely that YouTube could allow content creators to issue their own NFTs and sell them to their audiences as an improved monetization model for the "Join" feature.
Other areas of development
Gaming
YouTube had over 800 billion gaming-related views, over 90 million hours of live streaming, and over 250 million uploads in the first half of 2021. The potential for Web 3.0 integration here is huge.
Immersive gaming experiences have come a long way. As Dinis Guarda, the CEO of Ztudium and a Digital influencer wrote:
"Since its first presence in platforms like Second Life (2003), it has come a long way to today's global-scale multiplayer online games like Fortnite, and even more popular Facebook's rebranded, Meta. Many experts consider these platforms to be the pioneers in the world of multiverse gaming.
New players, like the Polygon ecosystem, use Blockchain to expand transparency for the community, deploy new reward systems, and offer possibilities to scale communities."
For the gaming space, YouTube's Chief Product Officer, Neal Mohan, has admitted that "We're thinking big about how to make viewing more immersive. The first area in which you can expect to see an impact in gaming, where we'll work to bring more interactions to games and make them feel more alive".
As far as the Metaverse is concerned, Mohan wrote, "It's still early days, but we're excited to see how we can turn these virtual worlds into a reality for viewers." All of these are just plans, so we will have to wait and see what YouTube has in store for us.
Although YouTube's plans are not fully finalised yet, one thing is certain: with Facebook's rebranding to Meta, other "traditional" Web 2.0 companies are going to try and keep up the pace. YouTube is just one platform that is looking to modernise. And modernise means surviving, with how fast the digital revolution is progressing.
References
https://finance.yahoo.com/news/believe-3-0-next-internet-125712525.html?guccounter=1&guce_referrer=aHR0cHM6Ly93d3cuZ29vZ2xlLmNvbS8&guce_referrer_sig=AQAAADcVHK7k0PHbqH5u2OBwmdqheGcB9p-OEsWiPBbsQwzlfeggrCnCEIuAfmS6E4U5cVpNAJstpI5tTvTSmKXLucBYCP7Qco5DJ7DUvN1Tp3-XH-HieZK60wXVBh0pmLnTDhhHz3oUvvwehRXNVRSOTjghikG0LXPdOGi5EYxZLc2e
https://coinscreed.com/youtube-to-explore-nfts-and-web-3-0.html
https://www.cnbctv18.com/cryptocurrency/youtube-sees-incredible-potential-in-web-30-nfts-12458752.htm
https://cryptobriefing.com/youtube-is-hiring-an-executive-to-lead-web3-strategy/
https://www.notebookcheck.net/YouTube-is-looking-to-add-NFT-integration.595650.0.html
https://thecoin.news/articles/youtube-explore-nft-features-creators-1643206193135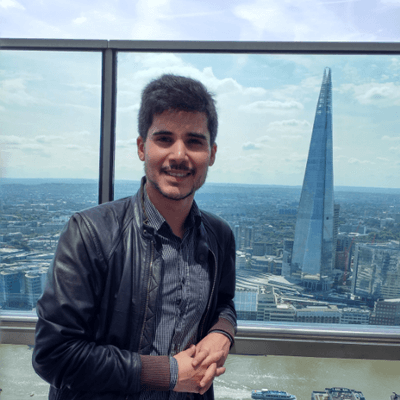 Hernaldo Turrillo is a writer and author specialised in innovation, AI, DLT, SMEs, trading, investing and new trends in technology and business. He has been working for ztudium group since 2017. He is the editor of openbusinesscouncil.org, tradersdna.com, hedgethink.com, and writes regularly for intelligenthq.com, socialmediacouncil.eu. Hernaldo was born in Spain and finally settled in London, United Kingdom, after a few years of personal growth. Hernaldo finished his Journalism bachelor degree in the University of Seville, Spain, and began working as reporter in the newspaper, Europa Sur, writing about Politics and Society. He also worked as community manager and marketing advisor in Los Barrios, Spain. Innovation, technology, politics and economy are his main interests, with special focus on new trends and ethical projects. He enjoys finding himself getting lost in words, explaining what he understands from the world and helping others. Besides a journalist, he is also a thinker and proactive in digital transformation strategies. Knowledge and ideas have no limits.