Recently a new area of the business economy has opened up. Business experts are starting to get involved in sharing through offering their services through job market places that are specifically targeted at MBA graduates, sometimes only from specific schools (such as the top 30 schools worldwide, for example). The way that these job market place platforms work is commonly that experts put up profiles and clients put up projects, and then experts bid on projects that they are interested in, though this differs in some cases. The platform takes a cut on the fees that are paid to the expert once the project is completed. Some of the leading platforms are described below.
Bhivesolutions
Bhive states that it is "the marketplace with the talent you dream of at a price you can afford. Bhive works to connect companies with graduates from leading business schools. Talented people can post a profile on the website, but only if they went to one of the top 30 business schools in the world. To gain access to these talented individuals clients have to submit a project which explains who they are, when the project should start and end by, the industry that they operate in, a project location, a project budget and a description of the project. In particular, the area of focus for this website is on family businesses that may need help in areas such as corporate governance, strategy, business operations, marketing, sales, finance, accounting and supply chain management. This can help small businesses to overcome difficult challenges in areas where they may not have expertise, or where they simply prefer to get an objective opinion from a qualified consultant.
MBA&Company
MBA&Company is one of the largest platforms for specialist business help in this market. The organisation claims to offer "consultants on demand". The platform also states that it has more than 20,000 consultants on the platform that operate in 132 countries and 50 industries. The way it works is that clients post projects and consultants pitch for the work. Common types of projects that are sought through the platform include business planning, financial modelling, commercial due diligence and operational improvements. Consultants can help clients with strategic planning, achieving business growth and reducing costs along with increasing efficiency. A number of large companies have already worked with consultants through this platform, and these companies include AMEC, National Express, Elsevier, Pfizer, HgCapital and Coutts.
HourlyNerd
HourlyNerd offers business experts to those that are looking for smart people to complete projects. The organisation enables clients to gain access to MBA graduates for help in areas such as researching a market, starting a business, growing a business, managing a business or selling a business. The platform claims to have 10,000 experts registered, with all of these only coming from the top 40 global MBA programmes. The way it works is that clients list a project, explaining what they need. Following this experts will start looking at the project and will bid a price on what it will cost the clients. The client selects a bid and pays once the job has been delivered to their satisfaction. Organisations that have used to site to get access to experts to date include UNO Staples, American Apparel, Microsoft and CDW. Clients can easily look through profiles to see the types of experts that they could get to work with before posting a project.
Skillbridge
Skillbridge is another organisation that provides access to "elite business freelancers" through its platform. One helpful feature of this website for some clients is that it is possible to search for experts by sector, such as the energy sector, retail, media and entertainment, real estate, new ventures, health and pharmaceuticals and others. The process for Skillbridge is different to some of the other sites in that there is no bidding process. The way that it works is that clients let the organisation know about the type of project that they are working on and the talent that is being sought. This can be done either online or over the telephone. There is a matching process that provides a shortlist of elite business freelancers to the client within 24 hours of this. After that the client can select a person to work on the job, and the project gets completed.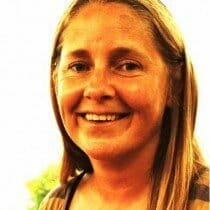 Paula Newton is a business writer, editor and management consultant with extensive experience writing and consulting for both start-ups and long established companies. She has ten years management and leadership experience gained at BSkyB in London and Viva Travel Guides in Quito, Ecuador, giving her a depth of insight into innovation in international business. With an MBA from the University of Hull and many years of experience running her own business consultancy, Paula's background allows her to connect with a diverse range of clients, including cutting edge technology and web-based start-ups but also multinationals in need of assistance. Paula has played a defining role in shaping organizational strategy for a wide range of different organizations, including for-profit, NGOs and charities. Paula has also served on the Board of Directors for the South American Explorers Club in Quito, Ecuador.