Guide to Link Building Part 3
This is a Part 3 of a Guide we are creating in Intelligenthq about Link Building. In the following post, you will learn some link building Tactics and Measurement.
Link building is an essential part of a successful online marketing campaign to drive more potential customers to your website. In Part Two of this series we reviewed how to start a link building campaign, focusing fairly heavily on the "content based link building approach". In Part Three we will now examine other approaches and tactics for link building as well as understanding the metrics that can demonstrate success with link building campaigns.
In the content link building approach, the focus is on creating content that will be appealing for other people to link to. As Paddy Moogan (2014) a link building expert explains, this might include creating an infographic, a data visualisation, a white paper, a how to guide, a video or an image gallery. Once these items of content are created you are then able to show others that might want to link to you what they could link to. This is a lot of work but it can have great results.
Another tactic that could be helpful is guest blogging. Moogan states that guest blogging is: "The process of approaching other websites to see if they will publish a piece of content that you write on their blog."
This can be a good approach but only if the quality of what you write is high and is not crammed with keywords. Where it is badly done, Google seeks it out and penalises your website for it. Some people believe that guest blogging is no longer a viable approach, but with good quality blogs it can be effective. However, Moogan argues it should not be the only approach utilised.
Another interesting approach offered by Paddy Moogan is termed "ego bait". The idea behind this is that you work to attract the ego of those featured in content. This means that people that are mentioned will be more interested in sharing the content with a link, according to Moogan. There are four steps to this tactic. The first is coming up with a concept and researching potential ego targets. The second is writing the content and the third is outreach. The fourth is follow up. To make it work you need to target blogs that post regularly (and that have recently), that have followers and for which you can find contact details of bloggers (Moogan, 2014). Then you write the content and include a link to their website, after which you write to those included in the text and let them know what you did. The person may be flattered sufficiently to share it. Don't forget to follow up to get the results you are looking for (a shared link).
Broken link building is yet another tactic. Lots of websites have broken links. You can find those links, create content for those webmasters to link to and then contact them to link to the content that you created. Link reclamation is a similar approach that is considered to be tougher, and this involves fixing or "reclaiming" links that were once pointed at your website but now do not have any value (Moogan, 2014). You can use Open Site Explorer to identify 404s and then get those links fixed, or search for places where your images have been used without permission and then ask for a link back.
Understanding your success (or not) is essential to being able to modify your campaign and increase your effectiveness. This requires you to review metrics. One way of doing this is understanding the strength of your domain. This can be found in Domain Authority where your page rank will be displayed. The closer to 10, the higher your domain is ranked. Page strength is another approach and this can be reviewed by understanding page authority (Moogan, 2014). The higher your page authority is the better. The number of links that you have is also important, though you do need to remember that all of the links that you have need to be of a high quality. Again, Open Site Explorer is an excellent tool for counting the number of links that you have to your website. Other helpful indicators include the relevance of the linking page and positions of links on those pages.
Guide to Link Building Part 1
Guide to Link Building Part 2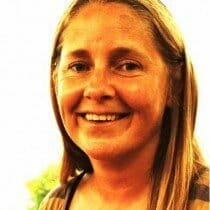 Paula Newton is a business writer, editor and management consultant with extensive experience writing and consulting for both start-ups and long established companies. She has ten years management and leadership experience gained at BSkyB in London and Viva Travel Guides in Quito, Ecuador, giving her a depth of insight into innovation in international business. With an MBA from the University of Hull and many years of experience running her own business consultancy, Paula's background allows her to connect with a diverse range of clients, including cutting edge technology and web-based start-ups but also multinationals in need of assistance. Paula has played a defining role in shaping organizational strategy for a wide range of different organizations, including for-profit, NGOs and charities. Paula has also served on the Board of Directors for the South American Explorers Club in Quito, Ecuador.