GOZOA: Teaching Math To The App Generation Through Fun
With the mobile technology flourishing at astonishing pace, there has been an explosion of educational games for smartphones and tablets. These are revolutionizing the way kids learn. There is no doubt that our world is increasingly connected, particularly through mobile phones. A recent research  says that 80 percent of global Internet access will take place through mobile devices by 2016 (Darrell M. Westsays, 2014). How can we take advantage of smartphones and tablets not only to entertain but to also teach and prepare the following generation for an increasingly technological future?
An app that is gaining the attention of the media is GOZOA play and learn. GOZOA is an edutainment app, which means it is an app for kids between 5 and 11 years old, that teaches math through play and adventure. Its main character is Gozoa, a sweet and cute little blue creature. Gozoa's quest is to journey around an island filled with adventures in order to collect all the keys that will allow him to save his friend, that were kidnaped by Villain, the bad guy. Once in a while, our hero (who is operated by the young player) must crack codes in order to get to the next level. These codes are in the form of maths questions that look at multiplication, division, addition and subtraction. The creature has to run along in different "worlds" in which he must find his way out, collect gold flowers, points and diamonds. With this app, the child embarks on a math adventure with a coherent storyline dispersed over three unique worlds.
Learning through Play and Meaninful Edutainment
Gozoa's success since its launch in 2013 can be explained by the appeal of games to children. Humans have used games from the dawn of times. Through games we experience emotions such as enjoyment, amusement or lighthearted pleasure. Games provide us with the opportunity to fill joy and happiness, while we learn something about life.
Unsurprisingly, games have been used as an educational tool for thousands of years. Historians say that the game of chess was used in the Middle Ages and Renaissance to teach noblemen the strategies of war. But it was not until the mid-twentieth century that the association between games and learning began to capture the public imagination.
In 1938, Johan Huizinga, a famous Dutch historian published his landmark study Homo Ludens or Playing Man, which argued how play is primary to and a necessary condition of the generation of culture. By the beginning of twentieth-century society  became growingly aware of the importance of play in education. The Swiss developmental psychologist Jean Piaget and Psychoanalyst Donald Winnicott who wrote the book Playing and Reality helped spread the notion of play as key in the development of various cognitive functions in children.
GOZOA, learn and play, screenshot
Technology, Games and Minds 
As technology evolved, games changed as well. During the 1980s, with the advent of personal computing, emerged a new kind of learning games that were met with great interest. These games drew from video arcade and console game methods, incorporating narrative and visual elements from popular culture, and they targeted primarily elementary-aged children.
From the eighties onwards, the pace of technological change has greatly increased. More recently, with the advent of tablets and smartphones, a whole new way of learning is being developed. The market for educational apps flourished, to nourish the young minds of the app generation spellbound by the magic appeal of mobile devices. Mobile phones and tablets can be seen as a new technology of subjectivity that is shaping the minds of the younger generations. Many projects try now to link tablets, big data, and educational research to reinvent education.
GOZOA, Play and Learn: Apps that work
GOZOA is one of such projects. Gozoa's quest began in 2011 due to the effort of Nicolai Hartmann and his team, from the Danish advertisement agency comePLOT. The idea for Gozoa occurred to Nicolai Hartmann, after he had been observing his four children playing the game Angrybirds on his iPhone and iPad. He became amazed how motivating it could be to just be competing with oneself. His desire was to incorporate learning into a fun game that combined appealing play and entertainment. He began to nurture the idea of creating an app that would inspire children to play and learn in creative platforms.
GOZOA was developed in close collaboration with Brit Chrintz, a math teacher and Ingibjörg Grease, a math tutor from Vedbæk School. Its educational content is therefore based on the curriculum of the Scandinavian educational system, which has a particularly good reputation worldwide.  "Gozoa – Play and learn math" was released on Google Play and the App Store in March 2013 and in May 2013 "Gozoa on Adventure – in space" was released.
Since the beginning, the app was met with enthusiasm, being awarded 5 stars by the Educational Apple Store, achieving 5 stars from bestappsforkids.com and 4.5 stars from theimums . The app was also awarded a silver award by the best mobile apps awards and it featured in various important media channels, such as History Channel.
What are the special features of Gozoa that make the app so special and appealing? From an adult perspective, the app looks like a Super Mario game having the extra feature of its strong educational links. The app has a great design and beautiful graphics that combine in a very thoughtful way the best features of gaming and educational apps. Its exercises, besides being highly entertaining, are combined with a platform game that is appealing to kids. Children not only just finish one learning exercise after another, but instead, they need to find the exercises in this jump and run game first.
According to various reviews by teachers, kids, and educational experts, this app is excellent since it can benefit all children  in primary school. One of its particularly interesting features is the possibility of having teachers set questions for their kids depending on their specific level rather than their age, which enables them to personalize their teaching. When used in the context of the classroom, the app can be seen as being very much a "reward" rather than a testing or revision app. It can also be given to kids as homework since teachers can assess how the kids are performing in the backed.
Edutainment Apps and the digital education revolution
As the mobile revolution continues to happen at fast rythm, researchers examine the educational advantages of using mobile phones and tablets as instruments to educate our kids. Harvard Professor Chris Dede, who is a prominent scholar and  leader in mobile learning initiatives, mentions in his various writings what are the advantages of educational apps.  Some of such advantages are the development of multiple perspectives, the facilitation of situated learning, and transferring knowledge from one setting to another. His research has led him to conclude how mobile technology enhances the learning process and allows students to gain new knowledge or apply insights to different areas.
For younger children, GOZOA can therefore be an excellent resource both for parents and educators. Since the app is intuitive and very easy to use it can help children flourish and can be a powerful accelerator of the education process.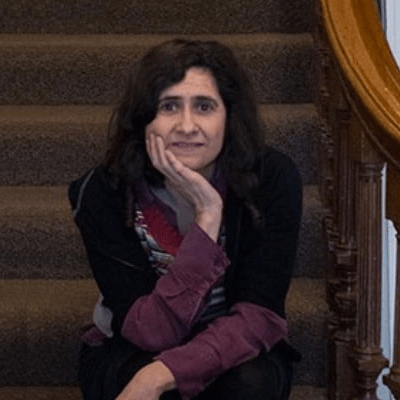 Maria Fonseca is the Editor and Infographic Artist for IntelligentHQ. She is also a thought leader writing about social innovation, sharing economy, social business, and the commons. Aside her work for IntelligentHQ, Maria Fonseca is a visual artist and filmmaker that has exhibited widely in international events such as Manifesta 5, Sao Paulo Biennial, Photo Espana, Moderna Museet in Stockholm, Joshibi University and many others. She concluded her PhD on essayistic filmmaking , taken at University of Westminster in London and is preparing her post doc that will explore the links between creativity and the sharing economy.