All businesses are target driven and OKRs (objectives and key results) is a method that firms in Silicon Valley are using to ensure that targets can be achieved in a simple, straightforward and transparent way. Originally invented by Intel, popularized by venture capitalist John Doerr, and now adopted by tech companies such as Google, the idea is that the company, and team members team set not just their objectives, but identify the key results for hitting those objectives. It means goals are clear and measurable, and there is alignment across the entire company from the top down.
Google in particular seems smitten with the method and coincidentally John Doerr, one of its investors, made a presentation pitching the company using the organizational system. Google has since adopted company wide use of OKRs . For the Tech giant, OKRs are a simple way to create necessary structure for teams and individuals.
Scott Allison is the Co-Founder and CEO of Teamly which is a lightweight, social way, to manage employee performance that is highly integrated with tibbr. He explains the main benefits of OKRs this way:
It disciplines thinking (the major goals will surface)
Communicates accurately (lets everyone know what is important)
Establishes indicators for measuring progress
(shows how far along we are)
Focuses effort (keeps organization in step with each other)
At Google, the OKRs are carried out on an annual basis, as well as quarterly. The OKRs also exist at a company level, at a team level, at a managerial level, and at a personal level. All OKRs are public. While you can applaud Google for transparency, I am not sure most companies would follow suit with the public appraoch. I can see HR getting in the way. A Google worker can also look up a colleague in the employee directory and see historical scores. If you wanted to get started you need to first set up an Objective. Then you set up a number of Key Results based on those objectives. Scott Allison suggests that "the key points should be aggressive yet realistic, measurable, and time related". He also recommends that you follow these guidelines:
Maximum of 5 objectives per company, department, team and person.
Maximum of 4 Key Results per Objective
OKRs must be mutually agreed upon by managers and employees
OKRs should be a "stretch" – managers should expect a score of 60-70% completion. (100% indicates the OKRs were too easy in the first place).
Review regularly, and carry forward only those Key Results which are still relevant.
Objectives should be supporting the company as a whole.
Key Results should be outcome based not task based.
Hunter Walk in a LinkedIn article, suggests modifying Google's Goal Setting Process:
"What would I recommend for tech companies instead of Quarterly + Calendar Year Annual?" These three:
One Month – "What are we building this month" is the key question. Team leads get together the morning of the Monday prior to month's end and document the next month's feature releases.
"N+12 Months" – "What will our product and business look like a year from now?" I like the idea of a rolling "one year out" vision, processing new learnings and opportunities.
Minimal Quarterly/Annual KPIs – Recognizing that quarterly and annual goals are important for financial reporting, you should keep a very narrow grasp on what you actually want to measure – just key drivers of business – and set quarterly targets.
Would your Company publish OKRs publicly? Let me know.
Image credit via gizmocrazed.com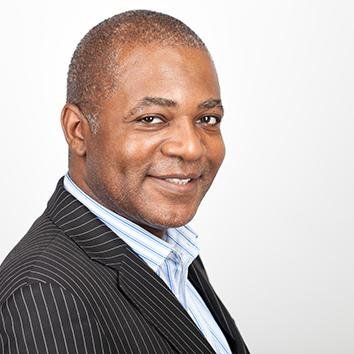 Hayden Richards is Contributor of IntelligentHQ. He specialises in finance, trading, investment, and technology, with expertise in both buy-side, sell-side. Contributing and advising various global corporations, Hayden is a thought leader, researching on global regulatory subjects, digital, social media strategies and new trends for Businesses, Capital Markets and Financial Services.
Aside from the articles, interviews and content he writes for IntelligentHQ, Hayden is also a content curator for capital markets, analytic platforms and business industry emerging trends. An avid new media explorer Hayden is driven by a passion for business development, innovation, social business, Tech Trading, payments and eCommerce. A native Trinidadian, Hayden is also a veteran, having served with the Royal Air Force Reserves for the past 10 years.
Follow Hayden on Twitter @HaydenARichards, linkedin.com/haydenhrichards and http://www.scoop.it/u/hayden-richards