Six Great Investing Sites and Apps for Millennials
Investing is becoming ever easier, and millennials are starting to want a way in on this. A plethora of investment apps as well as websites have been developed to help people be able to invest more effectively than ever before. The millennial generation may have an advantage in this regard, since this demographic has been dealing with new technology for their whole lives. Making apps available is likely to attract millennials to start investing, as they understand how apps work much more naturally than other consumer groups. What are some of the sites that can be useful for investing?
Lou Carlozo (2015) developed a list of sites and apps that can help millennials to invest, helping to separate the wheat from the chaff. She states that:
"The technologies themselves have myriad variables, from ease of use to effectiveness in helping users start investing with confidence – and sometimes have a little fun while they are at it."
Betterment
Betterment is a site created by Jon Stein. The site offers its users the chance to enter age details and then choose an option of five different investment goals. Based on the option that the person chooses, which might be to have a safety net, or to build wealth, the platform then takes the money and puts it into relevant stocks and bonds. The investments are fully diversified. Minimal deposits are required, and the product is available on iOS and Android.
FinMason
Another good service for millennials is FinMason. This service benefits from being available for free and offering objective advice to help investors to make good decisions for them. The service provides information to help millennials make decisions in a way that they can understand it.
Acorns
Taking a different approach altogether, the Acorns service is also good for millennials because they are able to make money by investing small amounts. The way Acorns works is that it takes spare change from credit and debit card payments, rounds it up to the nearest dollar and places it into one of six funds depending on the person's risk preferences. This offers a chance to invest without really even having to put any effort into it or feeling the pinch.
Kapitall
A game like approach is taken by Kapitall, which provides practice portfolios and allows millennials to see investing as somewhat of a game. Also appealing to millennials for different reasons is the Tip'd Off website. The approach here is more of a social networking approach. Using a social networking layout and principles, it is possible for investors to connect with others who think similarly, to enable learning about investments. Yet another approach designed to appeal to millennials is Robinhood. Robinhood is specifically designed for the mobile market and is well placed to assist anyone that is just getting started with trading. The approach taken is to make investing in stocks very simple for millennials to use.
Openfolio
Openfolio is another social networking type of product which uses social networking approaches despite the fact that it is not actually a social networking site. This app provides its users with an opportunity to see the investment strategies of others who are known and trusted, and also to share their own strategies. This helps people to learn good investment strategies from those that know what they are doing.
iQuantifi
Meanwhile, iQuantifi is a virtual financial advisor app which specifically targets millennials and young families. In this case the product is designed to help people to figure out how to budget and save for investments, helping them to set and meet financial goals.
Wealthfront
Wealthfront is an automated investment service that makes it easy to invest your money the right way. Wealthfront's software works 24/7 to manage your investments, automatically rebalancing your portfolio and reinvesting your dividends, all commission-free. Wealthfront has already been hugely successful and manages $1.6 billion at the current time. The person puts in their age, yearly salary and any assets that are liquid. This helps by providing online investment accounts that meet users' needs based on the information entered, and it is accessible by all different kinds of devices. Rebalance IRA is similar to Wealthfront in some regards such as location, but it is different in that its focus is on helping its users to save annual fees. Rebalance suggests that it can help customers reduce fees by saving between 45 and 72 per cent in annual fees. It also helps with providing retirement plans and offering a free conversation with a financial advisor.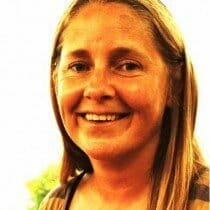 Paula Newton is a business writer, editor and management consultant with extensive experience writing and consulting for both start-ups and long established companies. She has ten years management and leadership experience gained at BSkyB in London and Viva Travel Guides in Quito, Ecuador, giving her a depth of insight into innovation in international business. With an MBA from the University of Hull and many years of experience running her own business consultancy, Paula's background allows her to connect with a diverse range of clients, including cutting edge technology and web-based start-ups but also multinationals in need of assistance. Paula has played a defining role in shaping organizational strategy for a wide range of different organizations, including for-profit, NGOs and charities. Paula has also served on the Board of Directors for the South American Explorers Club in Quito, Ecuador.