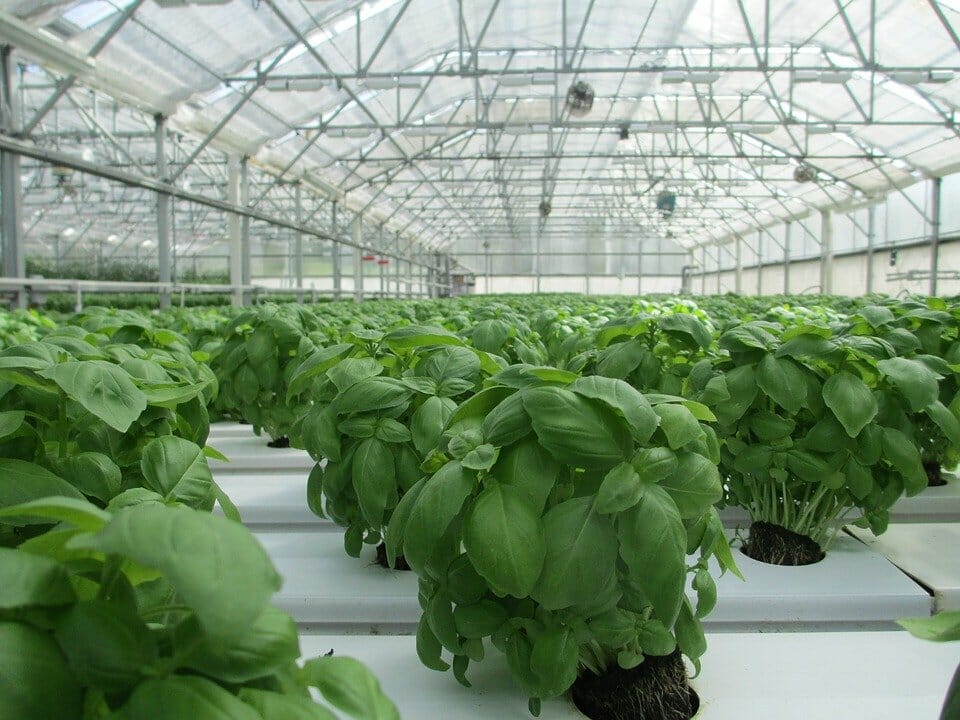 Automation has been a long-time trend in all areas of the food supply chain. From the way farmers plant their crops and all the way to the production process of your favorite chocolate. But compared to other industries, such as automotive and manufacturing, where robotics has always played a big part in the entire production process, the food manufacturing sector is not hurrying to adopt the trend. Parts of the food production processes are still performed by human employees, but looking at the fast way things are evolving, this might not be the case for much longer. The global population is constantly on the rise, which means food demand also continues to rise and products have to reach the shelves of stores much faster. This article explores five ways robotics is affecting all aspects of the food supply chain.
Seeding and Planting
Before being moved outside or sold to customers, young plants are often grown inside nurseries. The need for nursery automation is constantly rising and with that, so are the many ways collaborative robots can help speed up the work inside greenhouses. Material handling systems, such as transport lines and rolling benches can improve space efficiency for up to 30%, as well as generating improved airflow that lowers the risk for plant diseases related to humidity. Other robots can perform tasks that have become dreaded and dull for people, such as optimized plant spacing, thus reducing the amount of water and fertilizers used.
Compared to the traditional seeding method, which involves a spreader that is attached to a tractor to scatter seeds, autonomous precision seeding uses robotics and geomapping to optimize the process. By generating a map that shows information about the soil properties, seeds are planted at the best locations and depths, increasing their growing chances. On top of that, monitoring and analyzing crops has never been easier, with ground robots and drones constantly collecting data about the crops and making it easier for farmers to determine when it's time to water or fertilize them.
Sheep and Cattle Farming
Agricultural robots are mainly used for crop growing, but recently there have been some applications developed for animal farming also. Drones are used by farmers to round up sheep or cows over difficult or inaccessible terrain. Compared to the current way Australian ranchers do that, which involves expensive helicopters, this is a much more cost-effective option.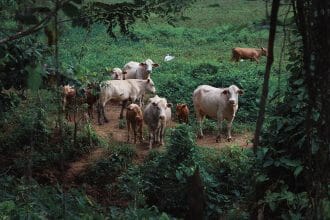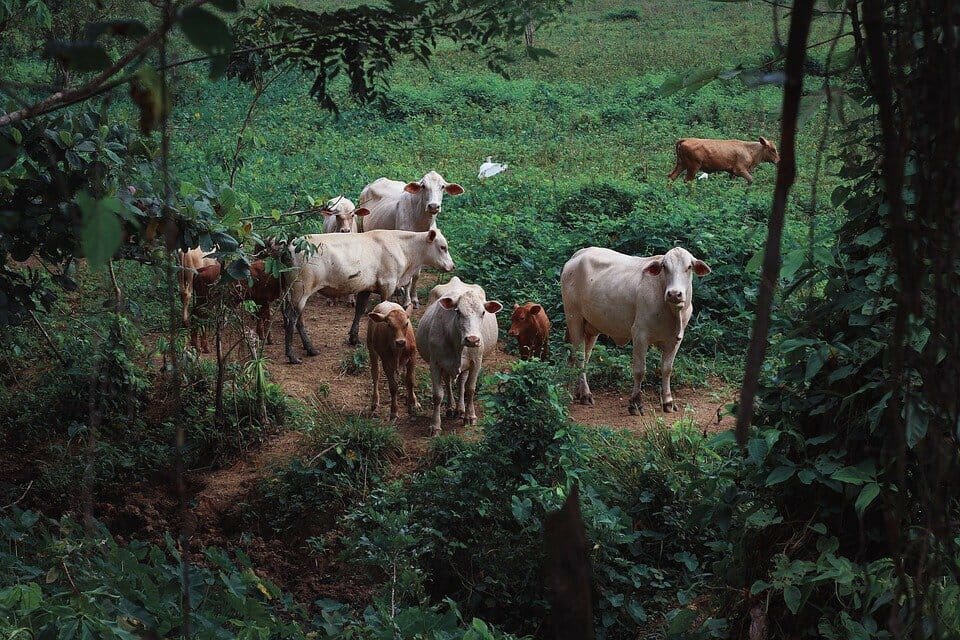 When it comes to the milking process in dairy farms, collaborative robots are gaining more and more popularity. They can be used for disinfecting udders and milking. Because of the multitude of sensors that have been built in, the robots are extremely safe to use around humans and animals and don't need supervision or other extra support from human employees.
Food Manufacturing
The food automation industry is expected to reach $2.5 billion in value by 2022, as it becomes more and more obvious that this may be the only way to satisfy the increasing food demand. Typically, food manufacturing can be split into two stages: primary processing, where raw products are cleaned, sorted, transported and blended and the secondary processing, where ingredients are combined to generate new food products. Robotic applications can be used in both stages, for sorting, butchering, mixing and baking, but tend to be better suited for the secondary stage, where products have more of a standardized shape and size. Again, because of the multitude of sensors, robots can be used to firmly grab a fruit or vegetable, without squeezing and damaging it. Robots are also moving towards primary food production, such as dairy, meat and cereal processing, as people start to avoid working in harsh environments, like refrigerated warehouses.
Food companies are obligated to monitor the products from the moment they enter the facility, until the moment they leave, to monitor any sign of contamination and identify the source of bacteria when necessary.
Food Packaging
Robotics companies are putting up industrial robots for sale, that can also be used in the food packaging department. Although robots have been used in this sector of the food industry for quite some time now, recent developments are making the entire packaging process completely automated, from individual packaging, to package grouping.
Because processed foods usually have a uniform size and shape, robotic grippers can easily handle them. Robots are able to pick randomly oriented products and place them into packets, by using a robot vision sensor to detect the orientation of such products.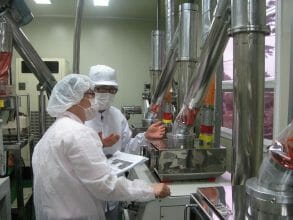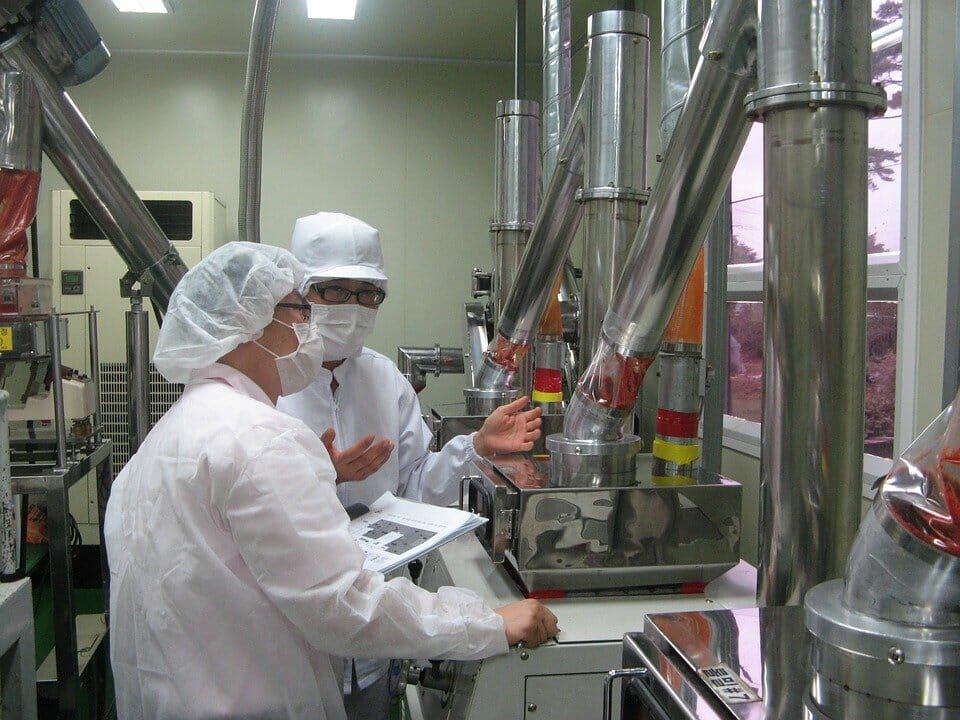 When it comes to baked goods, depanning and denestig are two processes that benefit from automatization. Depanning involves using a vacuum or some small pins to remove the baked products, such as cupcakes, from the large pans they have been baked. Denesting is the process of removing a package from its stack and getting it ready for the depanning robots to place the baked products inside.
And last, but not least, boxing the products is probably one of the easiest tasks that can be performed by robots. With products already sealed, there is no risk of contamination and robots can handle them in a much simpler way. Thanks to technological evolution, collaborative robots can now be used to handle delicate products, such as eggs, without the risk of damaging them.
Food Delivery
The announcement that Dominos pizza made back in 2017, regarding autonomous pizza-delivery vehicles, shifted a lot of attention from the press towards robotic food delivery. While this is a field that has not yet become widespread, it is worth keeping an eye on, especially as people's interest in takeaway food is significantly growing.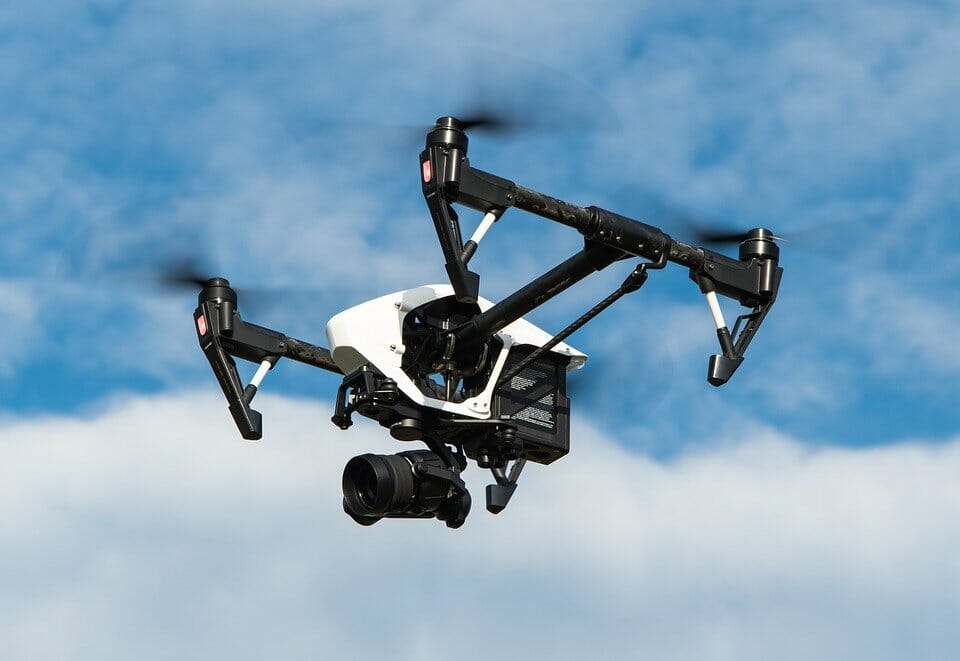 Recently, 25 robots have started delivering food to students at George Mason University in Fairfax, Virginia, raising more and more questions about the safety and customer service guidelines in regards to robot delivery. But the robots and the people using them do have to follow some rules. First of all, robots are not able to enter buildings, so customers have to meet them outside and unlock the food with their phone app. And also, the temperature of the food is controlled, so pizza will be hot and sodas will stay cold, making them perfect for serving right away.
This is an article provided by our partners network. It might not necessarily reflect the views or opinions of our editorial team and management.
Contributed content

Founder Dinis Guarda
IntelligentHQ Your New Business Network.
IntelligentHQ is a Business network and an expert source for finance, capital markets and intelligence for thousands of global business professionals, startups, and companies.
We exist at the point of intersection between technology, social media, finance and innovation.
IntelligentHQ leverages innovation and scale of social digital technology, analytics, news and distribution to create an unparalleled, full digital medium and social business network spectrum.
IntelligentHQ is working hard, to become a trusted, and indispensable source of business news and analytics, within financial services and its associated supply chains and ecosystems.