The world's largest social network has incorporated a Twitter-style "Trending" feature, with prominent home-page real estate dedicated to highlighting the most discussed topics on the platform. Industry pundits are saying that this latest development could offer new ad-format revenue opportunities and help Facebook establish itself as a portal for content discovery rather than just social conversation. "Facebook could become the USA Today of the 21st Century — but on a near-global scale, with a readership in the billions rather than the millions," Will Oremus comments. Clearly, Facebook has not been fazed by the lack of take-up of its hashtag feature and is seeking to steal some thunder from Twitter. On their blog, Chris Struhar an Engineering Manager writes:
"Facebook is a space where people from all over the world gather every day to share their thoughts and participate in real-time conversations, from the highlights of the Golden Globes to the passing of Nelson Mandela."
Does that description remind you of any other popular social network out there? Will Oremus acknowledges the similarity but says there is also a critical difference that's mentioned on the Facebook blog:
"To the right of your News Feed, you'll see a list of topics that have recently spiked in popularity. The list is personalized, including topics based on things you're interested in and what is trending across Facebook overall. Each topic is accompanied by a headline that briefly explains why it is trending"
The difference is personalization, it will interesting to see if Twitter responds to counter this threat. So far only the  US, UK, Canada, India and Australia can access the new feature. Going forward for this to work it has to reflect the thoughts of the ordinary man in the street. So if topics like privacy and the state of the economy start trending, I would say Facebook is on to something, if it truly aspires to reflect true public opinion, but if it is used to reflect the opinions of celebrity bands and media outlets, then Twitter can rest easy. Do I want to wake up to see that Kim Kardashian's latest perfume or book or what she and Kanye had for breakfast is trending? No thank you. Facebook's  latest tactic underlines an effort to boost engagement on the site by drawing interest with features that grab attention.
Facebook used the example above of the recent Golden Globes to demonstrate how the feature works and is currently testing it for mobile devices. As it stands, Twitter is still the network people and brands go to have public conversations about events in real time. You know what they still say? 'Imitation is the sincerest of flattery'.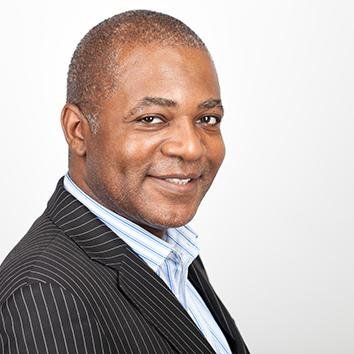 Hayden Richards is Contributor of IntelligentHQ. He specialises in finance, trading, investment, and technology, with expertise in both buy-side, sell-side. Contributing and advising various global corporations, Hayden is a thought leader, researching on global regulatory subjects, digital, social media strategies and new trends for Businesses, Capital Markets and Financial Services.
Aside from the articles, interviews and content he writes for IntelligentHQ, Hayden is also a content curator for capital markets, analytic platforms and business industry emerging trends. An avid new media explorer Hayden is driven by a passion for business development, innovation, social business, Tech Trading, payments and eCommerce. A native Trinidadian, Hayden is also a veteran, having served with the Royal Air Force Reserves for the past 10 years.
Follow Hayden on Twitter @HaydenARichards, linkedin.com/haydenhrichards and http://www.scoop.it/u/hayden-richards