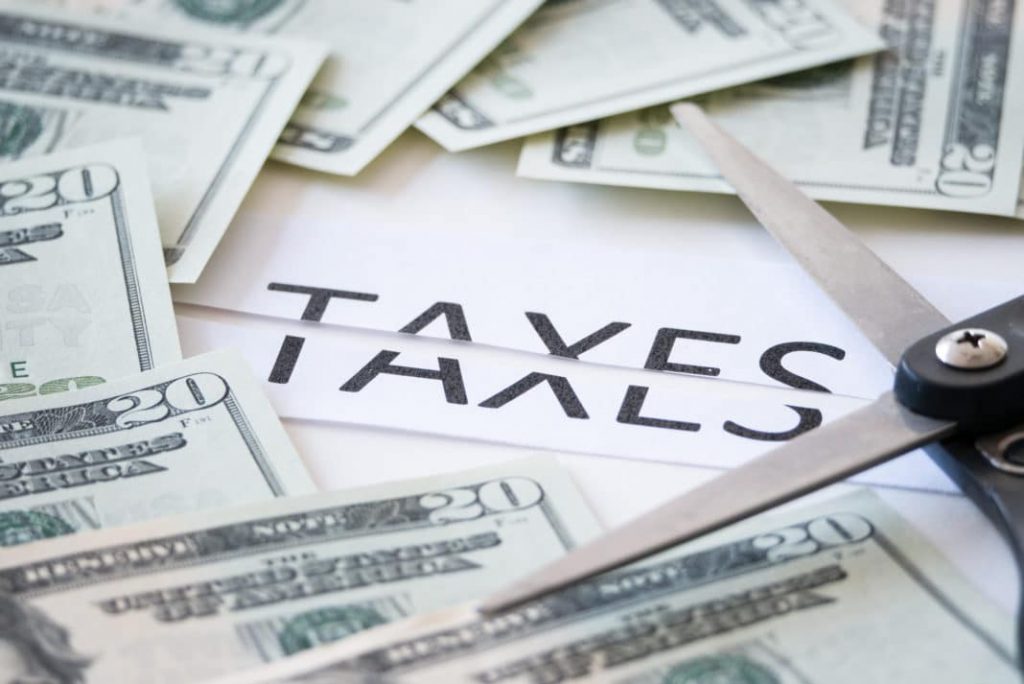 There are many things we have to do when we become adults that aren't any fun. Going to the doctor, paying bills, and dealing with insurance are all things that most people hate about being an adult, but nothing tops tax time.
The stress of filing your taxes right, making sure they are filed on time, and wondering if you're going to end up owing money or getting a refund can be enough to keep you up at night for weeks on end.
Don't let taxes ruin the first few months of every year for the rest of your life! Use these tips to help you reduce anxiety so filing taxes becomes a chore that is no different, scary, or stressful than any other.
Do Some Research
Taxes are often scary and stressful because they are so confusing. Taking away some of that confusion can help. For example, if you own rental properties it would be helpful to check out York County property tax rates (or those rates applicable for your state and county) to get the best breakdown of your local rates as well as the standard federal numbers. Perhaps if you're in property learning about a 1031 exchange can help. While understanding exactly what counts as charitable contributions, and whether you can even claim them, can ensure you file properly and get the most money back.
Of course, your research should also include different kinds of deductions you can take on your taxes. From the state tax you paid last spring to refinancing a mortgage and jury pay, there are many ways you can save on your taxes. Knowing these deductions exist so you can get everything organized before tax day will ensure you file your taxes accurately, further reducing stress.
Don't Procrastinate
It's normal to procrastinate when there's something you don't want to do. Unfortunately, procrastinating can be bad for your health. When it comes to taxes, it's easy to put off filing as long as you can, but all that does is give you more time to feel anxious.
Instead, get to work filing your taxes as soon as you can. That means getting all of your tax forms in the mail and organizing all of your bills, documents, and other materials so they can be included on your tax return. The sooner you get it over with, the sooner you can move on and stop thinking about it, regardless of the outcome.
Hire a Professional
It's easier than ever to file your own taxes. Online programs can walk you through the entire process. All you have to do is enter your information. Although there's no arguing that it is a simpler way to do taxes, and it's usually a much more affordable way to do taxes, it isn't going to do anything to quell your stress.
Consider hiring a professional instead. The advantages of having your taxes prepared by a professional include:
Reduce the likelihood of errors
Find deductions you would otherwise miss
Explain confusing tax laws
Steps to take next if you discover that you owe the IRS
It can also help your anxiety just being able to talk to someone about your tax situation. They may even be able to make you feel better by telling you horror stories about other tax situations that are much worse than yours.
Make Time to Take Care of Yourself
Tax time is stressful. If you're spending time collecting your records or you're waiting for an appointment with your tax professional, it's important to take care of yourself.
Self-care can be something as simple as relaxing in a bubble bath, but it can also include journaling, meditations, and positive affirmations. Eating well and exercising can help a lot too.
If you're really struggling during tax time, don't hesitate to meet with a counselor or therapist. They can help you manage your anxiety during such a stressful time.
Start Thinking About Next Year's Taxes
Although you may be tempted to not think about taxes again until the due date for filing looms near again next year, you can do a lot to reduce your tax-related stress and anxiety by thinking about it as soon as you're done filing your latest return.
Think about taxes year-round and you'll be less stressed when tax time rolls around. File bills and important documents into a tax folder right away so you don't have to go digging for them when the time comes. You should also talk to your tax professional about things you can do throughout the year to reduce your tax burden later.
Filing your taxes doesn't have to be quite as bad as you think. With the tips on this list, you might still feel annoyed at having to file, but at least you won't deal with extreme stress or anxiety.

Founder Dinis Guarda
IntelligentHQ Your New Business Network.
IntelligentHQ is a Business network and an expert source for finance, capital markets and intelligence for thousands of global business professionals, startups, and companies.
We exist at the point of intersection between technology, social media, finance and innovation.
IntelligentHQ leverages innovation and scale of social digital technology, analytics, news and distribution to create an unparalleled, full digital medium and social business network spectrum.
IntelligentHQ is working hard, to become a trusted, and indispensable source of business news and analytics, within financial services and its associated supply chains and ecosystems.