Seven Great Tips For Freelancers
Freelancing is a career choice that many people dream of making. As more and more people seem prone to work for themselves,  recent statistics show that 40% of Americans will be freelancers by 2020 and American freelancers supposedly will make $500 million in 2014 alone.
However, there is a right way and a wrong way of going about it. Or so says Paul Jarvis, reporting for OKDork. As Jarvis explains, most freelancers follow a four step process of developing and refining their skills, then building a website to showcase their talents, then using social media to promote themselves and then waiting for the work to roll in. Jarvis explains that this is all wrong:
"When it's laid out like that, you can see the obvious flaws. And yet, this is how a lot of freelancers try to start working for themselves. They think that simply being good at what they do is enough to have clients knocking down their door".
Luckily Paul Jarvis does not leave it at that, and instead he suggests what he considers to be an improved approach that is more likely to be effective. It starts out with what might traditionally be called "market research".
Understanding the market
Jarvis calls it getting into the head of potential clients. Jarvis explains that this requires asking for advice from potential clients to best understand their needs and why they hire freelancers at all. Jarvis recommends asking these potential clients why they hire particular freelancers, how they find out about those freelancers, what problems led to them considering a freelancer in the first place, and how they expect the outcome to be following their interaction with a freelancer. It is suggested by Jarvis that a figure of between 5 or 10 people is a good baseline for really understanding the market. He explains that what you pitch and what gets people hired is likely to be two different things altogether, and understanding this clearly can mean the difference between getting work or not.
Paul Jarvis also recommends having a conversation with other freelancers. He proposes talking to freelancers in the same industry that you want to work in and asking them how they get their work. The suggested approach is to compliment them on their work and then ask them how they go about getting it. The implication is that flattery will get you everywhere. Simple and to the point questions about pricing or approach are more likely to get answers than long winded drawn out emails about the ins and outs of freelancing.
A great tip given by Chris Lema is to get a mentor or a group of people that can help you and lead you.
Seven tips for freelancers Intelligenthq
Getting new clients
Jarvis also provides some helpful tips to acquire new clients. One of them is only really suitable for web designers but could be adapted for use by other types of freelancers. The approach is to "Redesign a popular website" as well as outlining why the changes were made. As explained this could be adapted by other types of freelancers – for example, a writing freelancer could rewrite some web pages and explain why they have been changed in terms of improving search engine optimisation or quality of content, or whatever other changes are needed.
Use of job boards is also recommended by Paul Jarvis. Specifically he recommends the sites We Work Remotely, Authentic Jobs, Smashing Jobs, Elance, Krop and Fiverr. On these sites it is suggested by Jarvis that the best approach is to solve their issue rather than boast about your own abilities. Jarvis recommends starting with a low rate to get a reputation, and then putting up fees when you are busy with work. Another good option for work can be talking with existing contacts in your network, such as former colleagues or class mates from university or school. Offering them a "finders fee" can be a useful way to get leads into your business.
Paul Jarvis also recommends self promotion for finding work, in particular doing something like creating a blog, podcast or YouTube channel. All of these can be excellent ways to promote personal expertise through creating content that is useful and interesting for potential clients. Helping potential clients by dealing with some of their concerns by creating a blog can be a helpful way of demonstrating that you know what you are talking about, as well as offering SEO links back to your own website. Aside from this Jarvis also proposes finding a partner freelancer who works in a related field, to try and work on shared projects together. This can help to bring in work for both of you and so it can be a very effective strategy.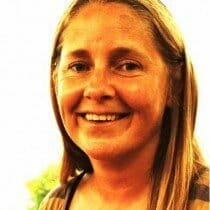 Paula Newton is a business writer, editor and management consultant with extensive experience writing and consulting for both start-ups and long established companies. She has ten years management and leadership experience gained at BSkyB in London and Viva Travel Guides in Quito, Ecuador, giving her a depth of insight into innovation in international business. With an MBA from the University of Hull and many years of experience running her own business consultancy, Paula's background allows her to connect with a diverse range of clients, including cutting edge technology and web-based start-ups but also multinationals in need of assistance. Paula has played a defining role in shaping organizational strategy for a wide range of different organizations, including for-profit, NGOs and charities. Paula has also served on the Board of Directors for the South American Explorers Club in Quito, Ecuador.