FinovateEurope is the demo-based conference for innovative startups and established companies in the fields of banking and FinTech. Held in London, the event offers an insight-packed glimpse of the future of money via a fast-paced, intimate, and unique format. FinovateEurope is organized by The Finovate Group and is partnered with Level39 and Hotwire.  This years event takes place on February 11 and 12 at the historic Old Billingsgate Market Hall.
I have been looking forward to checking out Nous.net, who are among the selected startups to demonstrate their forthcoming "Spark Feed" at the Finovate Europe. Eric Mattson, CEO of Finovate has said "Nous.net is innovating at the nexus of several major trends — gamification, crowdsourcing & big data — to try and change the future of investing".
Spark Feed is a tool designed to help understand and predict financial market movements. It is built on the realtime insights of Nous's 12,000-strong user base and represents a unique blend of human intuition with cutting-edge quantitative finance.
In my opinion, last years FinovateEurope featured a bit heavily on the payments side. So it's always great to see alternative platforms. In order to give you a taster of what to expect at this year's event organisers have featured six companies and their founders in a new sneak peak series:
1. CurrencyTransfer.com enables foreign exchange companies to compete for business transfers. The Pitch: Access foreign-exchange quotes from all your providers in one place. Execute your business trades at the best price at the click of a button.
Founders: Daniel Abrahams. Co-Founder and Head of Partnerships at CurrencyTransfer.com.  Stevan Litobac. Co-Founder and Head of Product at CurrencyTransfer. Stevan has advised a number of early stage startups.
2. fastacash transfers value through social networks globally. The Pitch: Enables transfer of money, airtime, coupons and any other value across any social network or messaging platform.
Founders: Vince Tallent. Vince has extensive experience in the TMT industry with a global focus on mobile and payments. Gilberto Arredondo. Throughout his career, Gilberto has been involved with new technologies and innovation by driving commercial and operational activities for telecommunications companies.
3. Jack Henry & Associates & Luminous  The Pitch: It's the ultimate financial innovations company with visionary products that are breakthroughs in sheer simplicity.
Founders: Andrew Teversham. As Chief Technology Officer for Luminous, Andrew heads up the development and implementation teams at Luminous and has gained extensive experience with SAP implementations over a number of years. Phillip Wood. Phillip is a business development leader with 17 years' experience in direct sales, business development and strategy in B2C and B2B across EMEA.
4. Matchi is an innovation-matchmaking platform for banks and innovators. The Pitch: It's an innovation-matchmaking site for banks and innovators.  globally. Founders: Warren Bond, CEO of Matchi, Warren is constantly looking for new ideas and ways to drive innovation and change in the banking industry. Gerrit Hoekstra. Gerrit has been delivering embedded mobile and strategic enterprise-grade, big-data solutions for more than 25 years and is passionate about innovative technologies at all levels.
5. Tink is an innovative personal finance-management app which allows users to better understand how their money is spent. The Pitch: Makes personal finance fun, beautiful and convenient for the first time! 
Founders: Daniel Kjellén, CEO and Founder.  Fredrik Hedberg, CTO and Founder.
6. Toshl Finance.  Makes finance fun. Helping people shake their finance-management indifference. The Pitch: Making finance fun. 
Founders: Matic Bitenc CEO, background in UX, international relations. Miha Hribar CTO, co-created numerous high-profile IT projects.
QuantConnect gives engineers free access to a stock market backtester with high-resolution data for designing trading algorithms. Here they are pitching at Last years event.
[xyz-ihs snippet="QuantConnect"]
image credit: FinovateEurope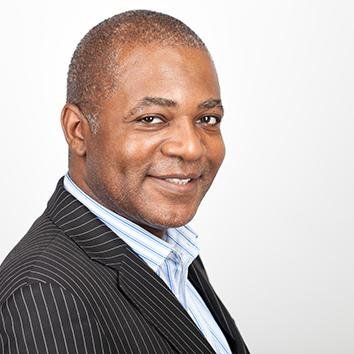 Hayden Richards is Contributor of IntelligentHQ. He specialises in finance, trading, investment, and technology, with expertise in both buy-side, sell-side. Contributing and advising various global corporations, Hayden is a thought leader, researching on global regulatory subjects, digital, social media strategies and new trends for Businesses, Capital Markets and Financial Services.
Aside from the articles, interviews and content he writes for IntelligentHQ, Hayden is also a content curator for capital markets, analytic platforms and business industry emerging trends. An avid new media explorer Hayden is driven by a passion for business development, innovation, social business, Tech Trading, payments and eCommerce. A native Trinidadian, Hayden is also a veteran, having served with the Royal Air Force Reserves for the past 10 years.
Follow Hayden on Twitter @HaydenARichards, linkedin.com/haydenhrichards and http://www.scoop.it/u/hayden-richards