Finovate 2015. Image source: Dinis Guarda
"Finovate felt like stepping into the future of finance with genuinely innovative companies challenging conventional wisdom." Aman Narain, Group Head of Remote Banking at Standard Chartered Bank
Today and tomorrow the exciting event Finovate returns to London with FinovateEurope. Finovate is a two-day conference that brings us the most interesting financial and banking technology innovations from both leading companies and startups willing to innovate as much as possible the world of finance, through technology and new disruptive ideas.
Finovate Europe is now solid moving in its fifth year, and although a spin-off of the American Finovate conference series is a great display of the powerful rising FinTech revolutions position UK in the top world leader position in the sector. The FinTech sector is a fast growing reality and has been offering new solutions for the so troubled sector of finance and banking.
Finovate is the only conference dedicated to new financial and banking technologies which makes the event a powerful attractor of all kinds of audiences: from senior financial and banking executives to venture capitalists, press, industry analysts, bloggers, regulators, and entrepreneurs.
Finovate´s first event happened during the fall of 2007 in New York. Finovate expanded then to Europe, in a conference in London in early 2011 and it happened afterwards in Singapore in November 2012 and 2013. Lately the event had a dramatic increase in numbers of public attending it as the previous one sold out totally. FinovateEurope 2015 will maintain its usual format of signature demo-only.
70 companies will have 7 minutes on stage to demonstrate their latest innovations to the audience. Networking sessions will follow the demos each day, and people will have the opportunity to engage in personal connections with the innovators they would like to know more about, as well as the other influential fintech professionals in attendance.
Finovate Europe Intelligenthq
Some interesting companies that will attend the event are the following:
LockByMobile is the world-first mobile-based anti-fraud security solution which allows cardholders to lock/unlock their ATM, Debit, Credit and Prepaid Cards in real-time using their mobile phone.  LockByMobile was recognized worldwide by the 2009 GSMA in Barcelona, awarding it as the most innovative mobile security platform.
Sedicii Unity is a patented technology that uses the Zero Knowledge Proof Protocol to protect passwords and other private data. The unique characteristic of Unity is how private data is not transmitted or stored anywhere when a person authenticates themselves, processes a payment or verifies their identity. In protecting the user's private data, Sedicii eliminates a person's exposure to identity theft, impersonation and possible fraud. Sedicii's Unity Authentication service provides robust and innovative authentication which  increases convenience, whilst radically improving the security of users' data. With the growth in mobile commerce and in new digital services (IoT, etc), and with the enhanced sophistication of data hacking technology, Sedicii Unity novel and safe method will surely be much in demand in coming times.
Nostrum, the loan management software provider, will launch its new Virtual Finance lending platform in a live demonstration via a smartphone application. The new platform provides customers with a digital account management experience that through a conversational style helps customers engage in the day-to-day tasks of their loan account. The interface mimics the dealing with a real agent and offers a more personalised experience than the usual one in accounts online. The new platform resulted from recent industry research that has evidenced how the functionality and user experience of the top 5 banks' mobile apps is not meeting consumer expectations.
Telenor banka, together with Asseco SEE, showcases its heretofore work and will announce future innovations. These innovations will enable Telenor banka's customers to get customized offers by two industries in one place – telecommunications and banking. The complex IT solution is an example of a fully automated and personalized online offer of purchase loans for smart devices, customized to the customers' need in real time. This innovation will be an update of the existing offer of interest-free loans for purchasing devices from Telenor's offer that the bank introduced at the beginning of December 2014.
BizEquity, whose UK headquarters is situated in London's Canary Wharf at the prestigious Level 39 accelerator is the world's leading online provider of business valuation knowledge and big data. During Finnovate, BizEquity will officially launch in the UK its dedicated, patented UK cloud-based valuation platform for the British market.The platform provides company owners in the UK with a simple and reliable service to give them insight into the fundamental question about their business – what it's worth – at a fraction – less than 1/10th – of the typical £5,000 cost and typical time – 4-6 weeks – it takes traditional business valuation firms to undertake the same process. The new version for the UK market includes a range of new features and functionalities such as: Biz Estimate Search Feature and a Real-Time Valuation Monitoring Dashboard through which subscribers can receive a real-time business valuation and performance dashboard on their business with 15+ key performance indicators comparing them to their market peers.
TransferTo who is the industry leader in international mobile remittance, will be appearing at Finovate Europe to launch their global value remittance hub; an innovative new service that is transforming how people use remittance services worldwide, it helps migrants sending money to loved ones. TransferTo interconnects 1000+ mobile operators, merchants, utility providers and money transfer operators in 100+ countries. TransferTo's value remittance hub allows customers to send funds for a specific purpose: airtime, electricity, education, healthcare.TransferTo enables real-time remittance of value directly to recipients.  As pre-paid billing, and now prepaid utility meters are increasingly digital, this means that topping up no  longer requires a long trek to the nearest bank to pay a bill or to a store to buy a  top-up card. In fact, the paying party doesn't even have to be in the same country. With nearly half of the world's adult population unbanked, the mobile wallet is the world's fastest growing service for financial inclusion. Founded in 2005, TransferTo is an Ingenico affiliate company.
These and many more companies will be present at today and tomorrow´s Finnovate exciting event where very  promising FinTech innovations disrupting and opening new doors for the industry!
All Finovate events are organized by The Finovate Group, the company is a boutique banking technology research firm based in Seattle, Washington.
Founded in 1995, The Finovate Group has been publishing its research Online Banking Report and its popular digital platform NetBanker.com.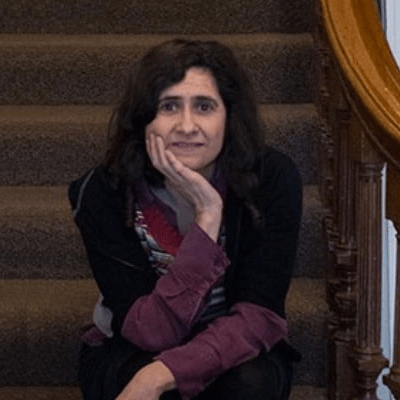 Maria Fonseca is the Editor and Infographic Artist for IntelligentHQ. She is also a thought leader writing about social innovation, sharing economy, social business, and the commons. Aside her work for IntelligentHQ, Maria Fonseca is a visual artist and filmmaker that has exhibited widely in international events such as Manifesta 5, Sao Paulo Biennial, Photo Espana, Moderna Museet in Stockholm, Joshibi University and many others. She concluded her PhD on essayistic filmmaking , taken at University of Westminster in London and is preparing her post doc that will explore the links between creativity and the sharing economy.