Finance execs need to embrace technology and recognize the huge potential of business intelligence (BI)  and incorporate data in order to make better decisions. Donny Shimamoto, CPA/CITP, CGMA, offers three reasons why financial execs should step up the business-intelligence role, including using information to predict business performance and valuing the reliability of information provided by accounting professionals. Shimamoto notes that accountants can avoid being deterred by deploying user-friendly tools to unlock the huge potential of business intelligence.
Business intelligence /analytics investment will address many technology gaps for the CFO, according to a joint study by Gartner and the Financial Executives Research Foundation.
"The survey findings would seem to suggest that the CFO prioritizes business applications higher than the CIO does," said Bill Sinnett, senior director, research at FERF. "If the CIO does not understand this, then there's a chance the CFO will sponsor his or her own initiatives, and not coordinate them with the IT organization. This demonstrates the trend that BI is becoming less of a CIO responsibility and more of a CFO and line-of-business responsibility."
"CFOs have a strong interest in cloud and mobile technologies. SaaS is starting to affect business applications. Many CFOs use mobile devices and would be interested in getting access to key business information using these tools," said Gartner research vice president John Van Decker.
Business intelligence has been a priority for most finance directors, with its ability to offer insights into operational performance and improve the analysis of data to support decision making. Most finance functions will attempt to make use of Business intelligence software as a source of competitive advantage and as an integral component of creating an innovative corporate strategy. But it is not uncommon to find that these same finance teams struggling to make sense of the huge amounts of data a company can generate.
Donny Shimamoto says finance should fully own the business intelligence role for the greater good of accountants and the company.
Three reasons finance should take over business intelligence:
Information is everywhere, but it often lacks relevance, clarity, and accuracy
Confidence about information is high when it comes from accountants
The rise in analytics represents an opportunity for finance to shift toward a role of business partner
Last year research by industry expert Wayne Eckerson demonstrated that at least 36% of companies had already partially adopted cloud-based Business intelligence software.. Similarly a February 2012 report, Cloud-based Business Intelligence – A Market Study, by BIScorecard and Intelligent Business Strategies found that 46% of companies considered cloud Business intelligence as "important-to-critical.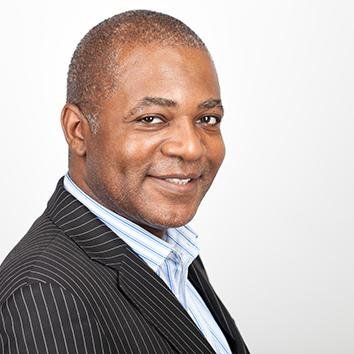 Hayden Richards is Contributor of IntelligentHQ. He specialises in finance, trading, investment, and technology, with expertise in both buy-side, sell-side. Contributing and advising various global corporations, Hayden is a thought leader, researching on global regulatory subjects, digital, social media strategies and new trends for Businesses, Capital Markets and Financial Services.
Aside from the articles, interviews and content he writes for IntelligentHQ, Hayden is also a content curator for capital markets, analytic platforms and business industry emerging trends. An avid new media explorer Hayden is driven by a passion for business development, innovation, social business, Tech Trading, payments and eCommerce. A native Trinidadian, Hayden is also a veteran, having served with the Royal Air Force Reserves for the past 10 years.
Follow Hayden on Twitter @HaydenARichards, linkedin.com/haydenhrichards and http://www.scoop.it/u/hayden-richards